Using other data sources in the site
You can find photos by the numbers on the map (they are clusters of raw photos) and by the camera icon.
Open the raw photos by zooming in to the desired area and clicking on the camera icon.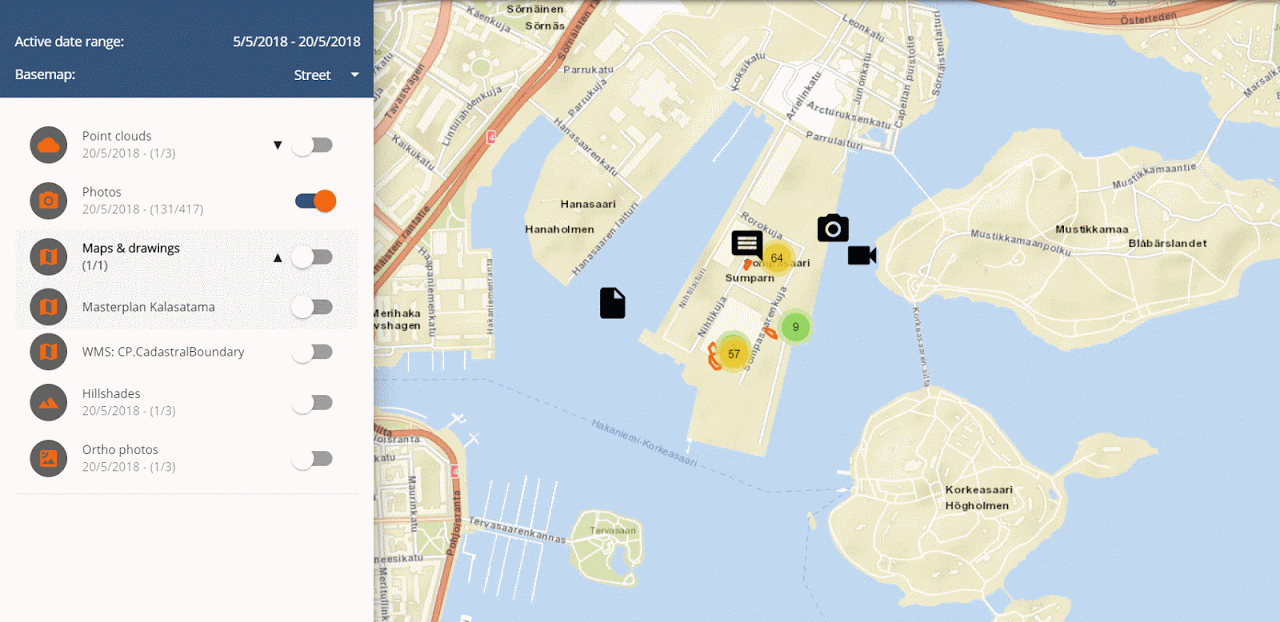 Maps & Drawings can be any data that isn't drone images, raster data or point clouds. In this case, is the map is a dataset called "Masterplan Kalasatama". So this category is for all the extra data needed in the site map.
WMS layers are view-only layers. Owners can add them to the site.

Hillshades and Ortho photos can be added by an Editor or Owner using "Add raster". See Editor instructions about Raster upload.