Navigating a Site
See video of Site Navigation by clicking the photo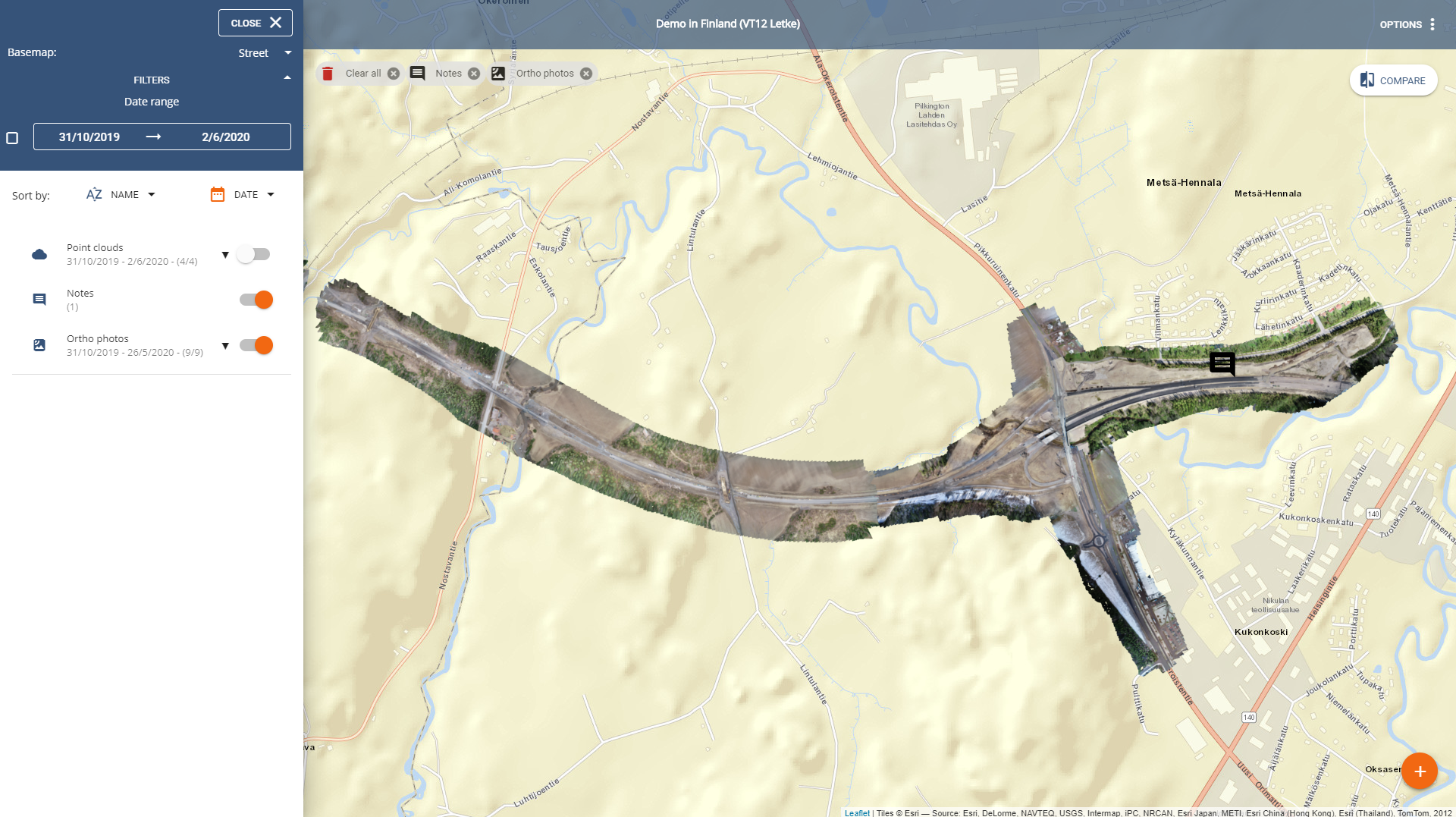 https://video.drift.com/v/abVjgndd00G/
In the site you will find all data from the side panel using the three lines on the left. You can toggle the data on and off the map.
Side bar
In the left sidebar you will find all data for this site. Note that Ortho photos and Notes are turned on by default and Point clouds are turned off.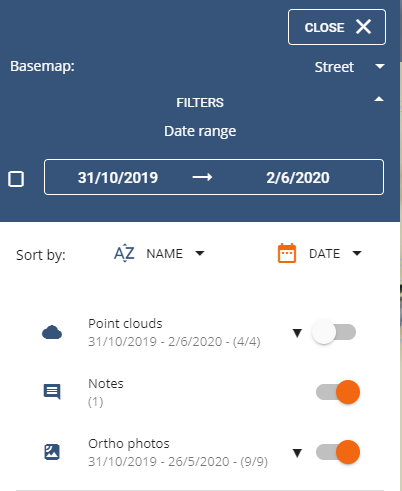 Sorting by name or date
Open Left sidebar and click on the Sort by option. Note that the order of the layers changes on the map too!
These settings are always only effective in the current session or browser. Sorting will not affect the layer order for other users.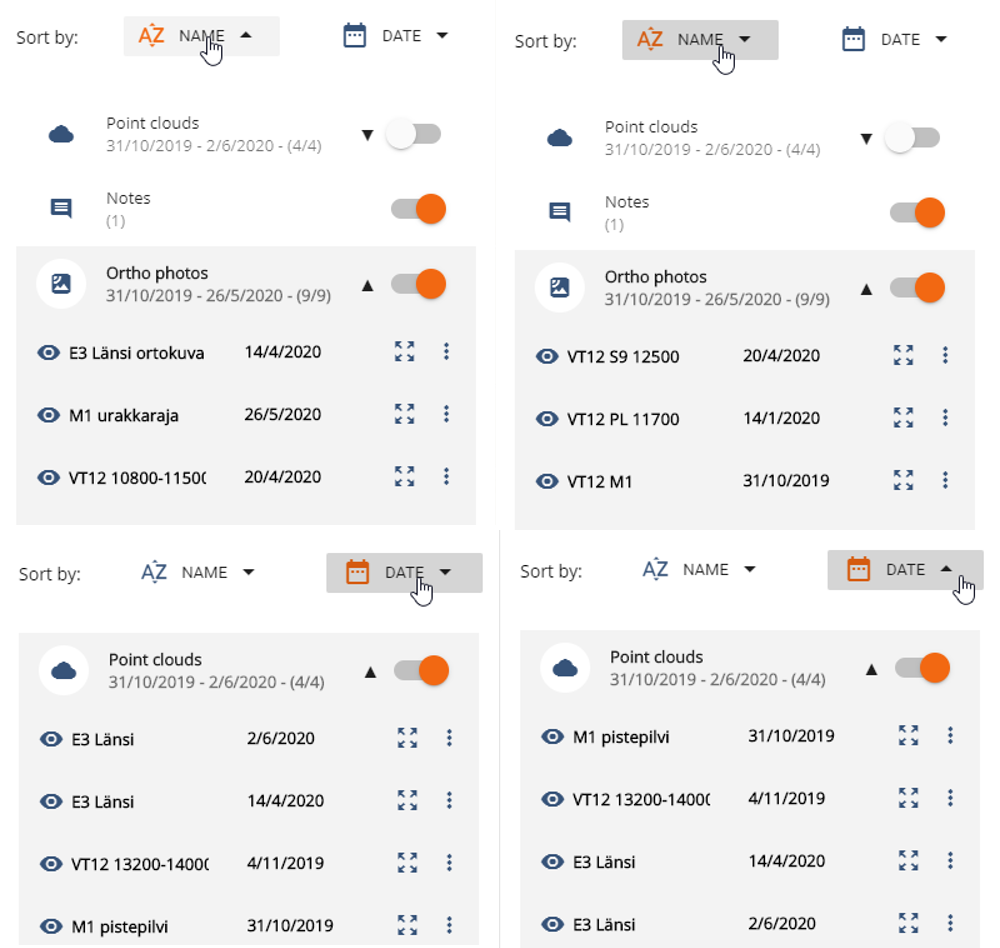 Filtering data by date
You can add a date filter by typing or selecting the dates. Remember to click the toggle on [v] -button next to the date range! Once activated a "cookie" will appear at the top of the map.
Cookies
You can control your filters and layers using the quick access "cookies" on the top of the map. You can clear all at once, or delete the view one by one. By using the (X) button, you only remove the items from the view, not completely. The only way to delete data is by one dataset at a time from the data layer options.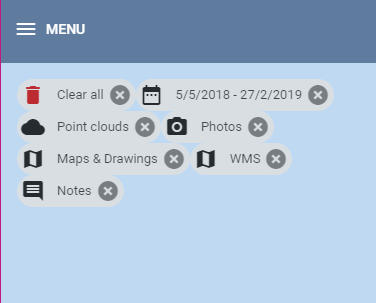 Note! You can find the Options on the right of the map (three dots) or in the Sites-list view.