Navigating a Site
In the site you will find all data from the side panel using the three lines on the left. You can toggle the data on and off the map.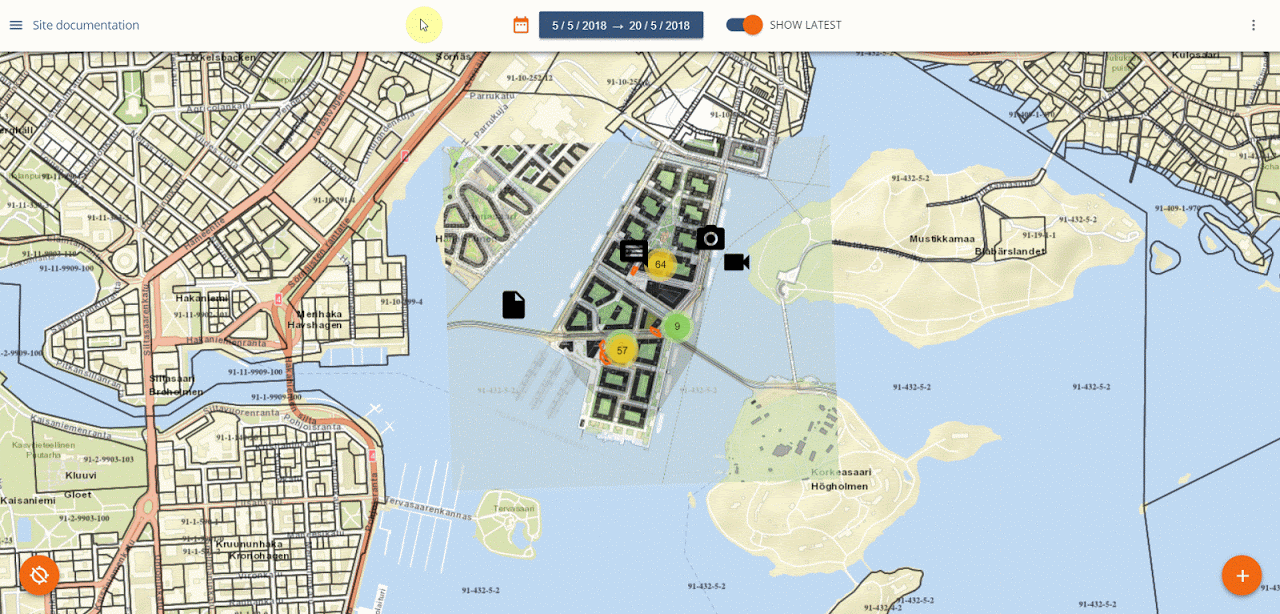 Side bar
In the left side bar you will find all data for this site.
Notice the amount of data available and shown. There is for example 1/3 point clouds available. This is because the default is to show only latest, regardless the date that have been chosen.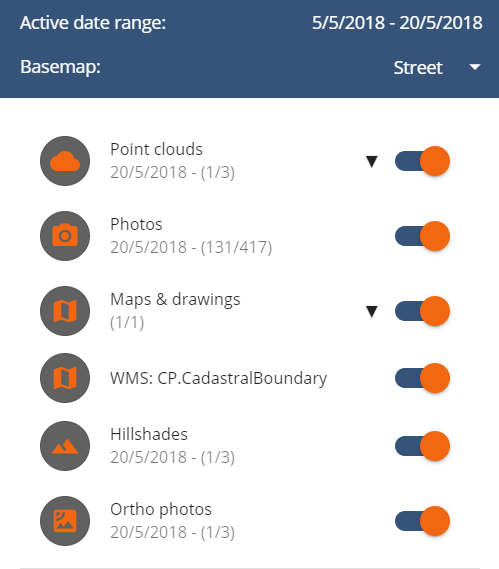 Tip: To see all your data, click "show latest" off!

Filtering data by date
Once you toggle the "Show latest" off and the dates are orange, you can click the calendar open. You can choose only the dates that have circles around them and you can choose either multiple dates (1st and 2nd day) or just one day (1st and 2nd day are the same, so just double click!)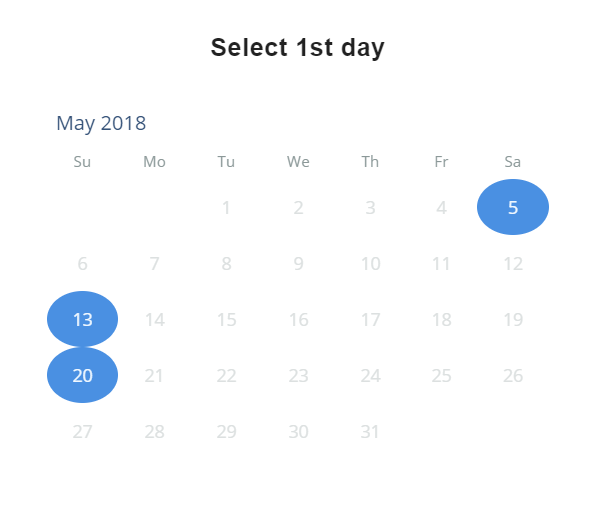 Note! You can find the Options on the right of the map (three dots) or in the Sites-list view.