Trimble Connect point cloud integration (Web & Desktop)
Once the point cloud is uploaded into the Site, go to Publish & manage data and turn on the point cloud layer link. Copy the link (CTRL + C)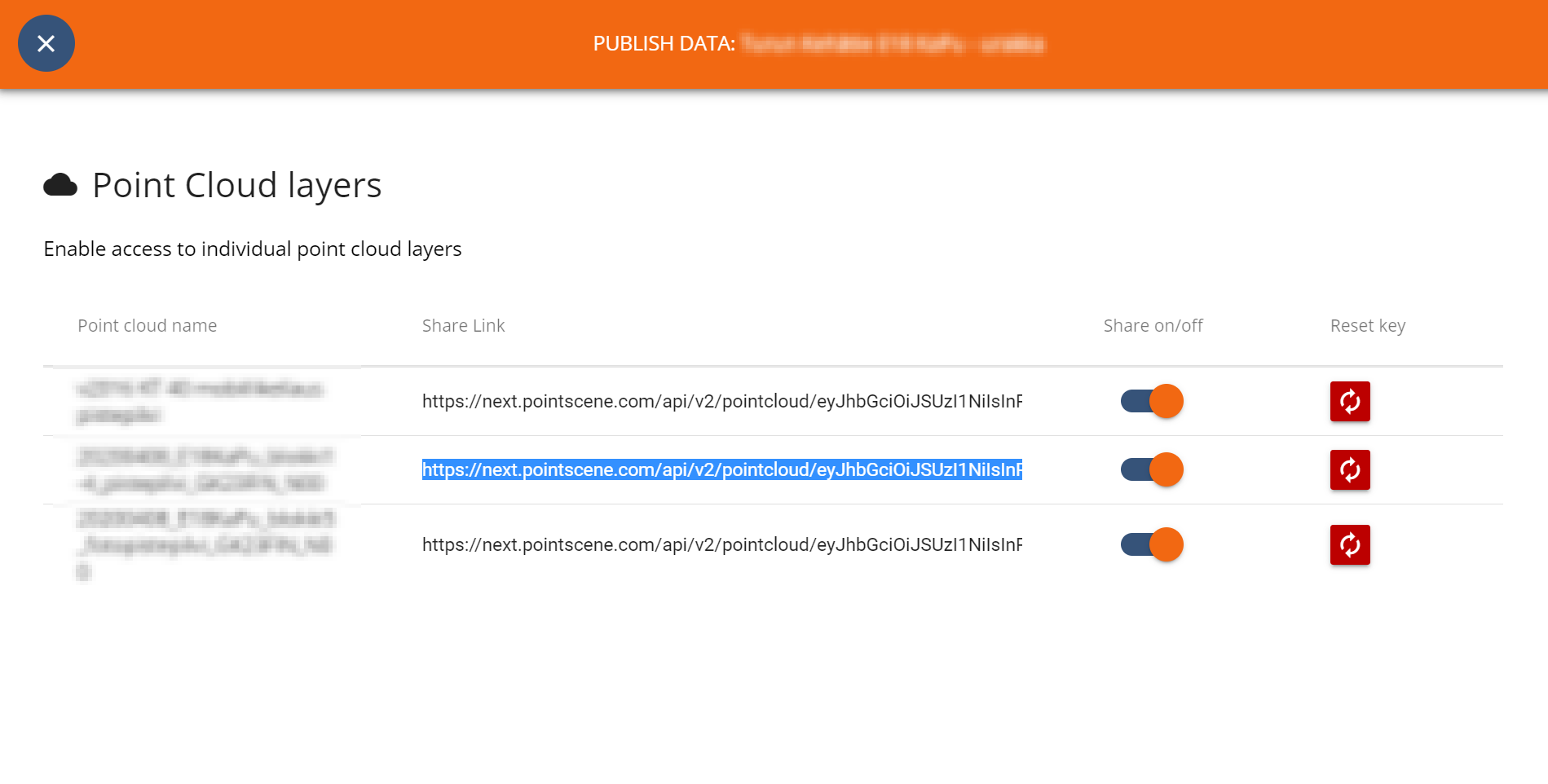 Desktop edition:
2. Open Trimble Connect (Desktop edition)
3. Open project and open point cloud tab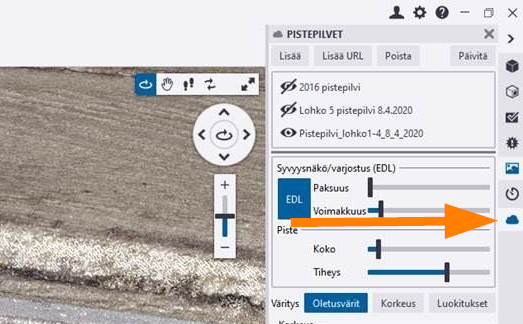 4. And choose add URL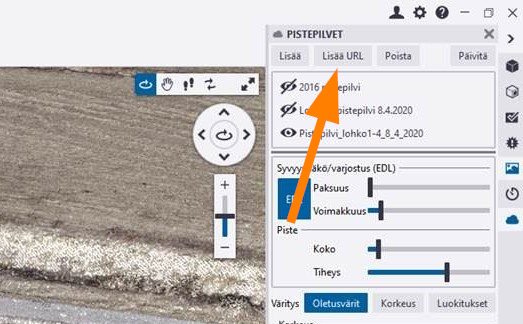 5. Provide the copied URL in the box and give a name for the point cloud.
6. Now you can see your point cloud as one layer in the viewer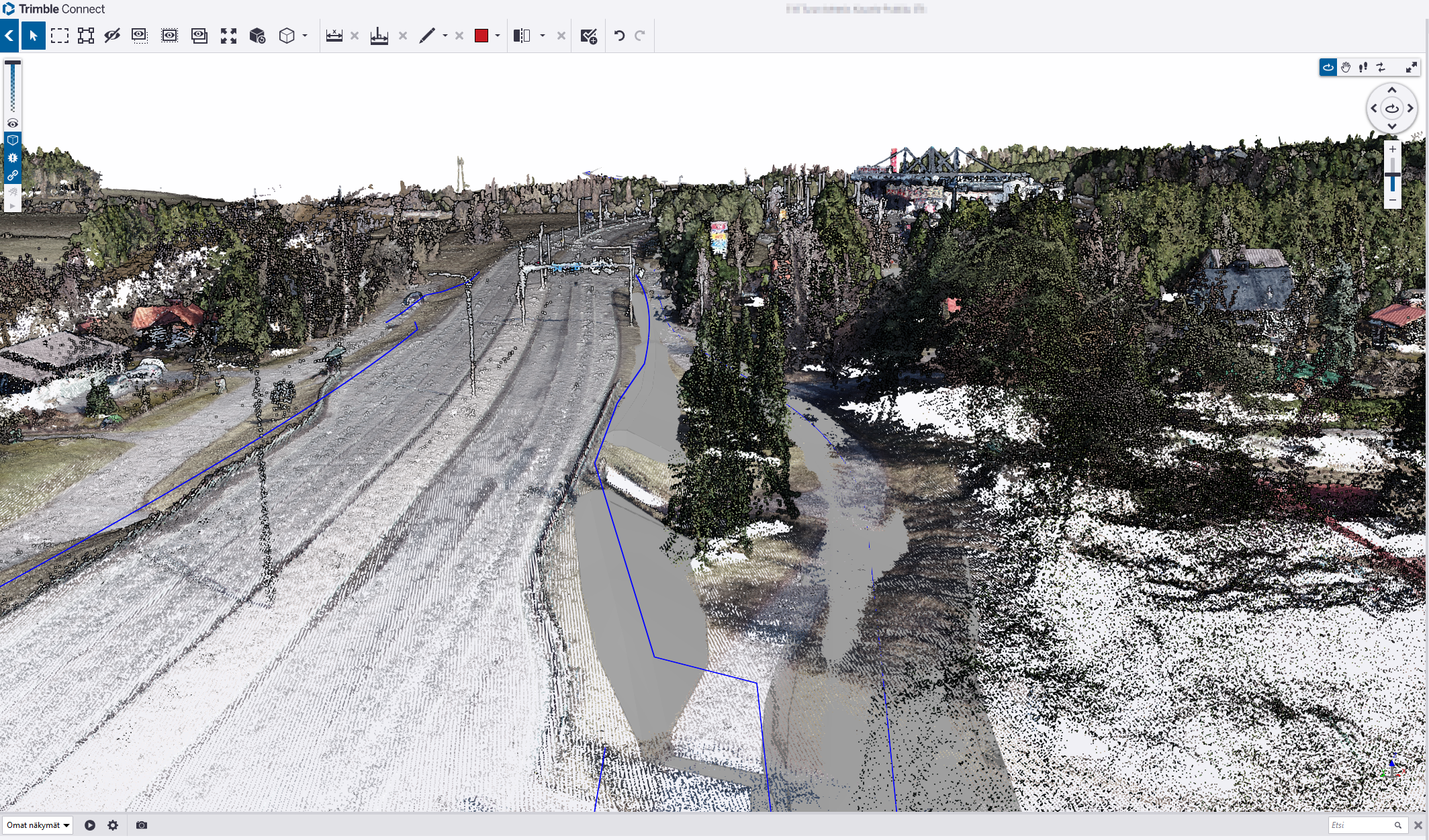 Web edition:
1. Go to Publish and manage data
2. Find your layer
3. Click on Trimble Connect link -button to download the .purl text file

4. Upload the .purl file to your Connect Project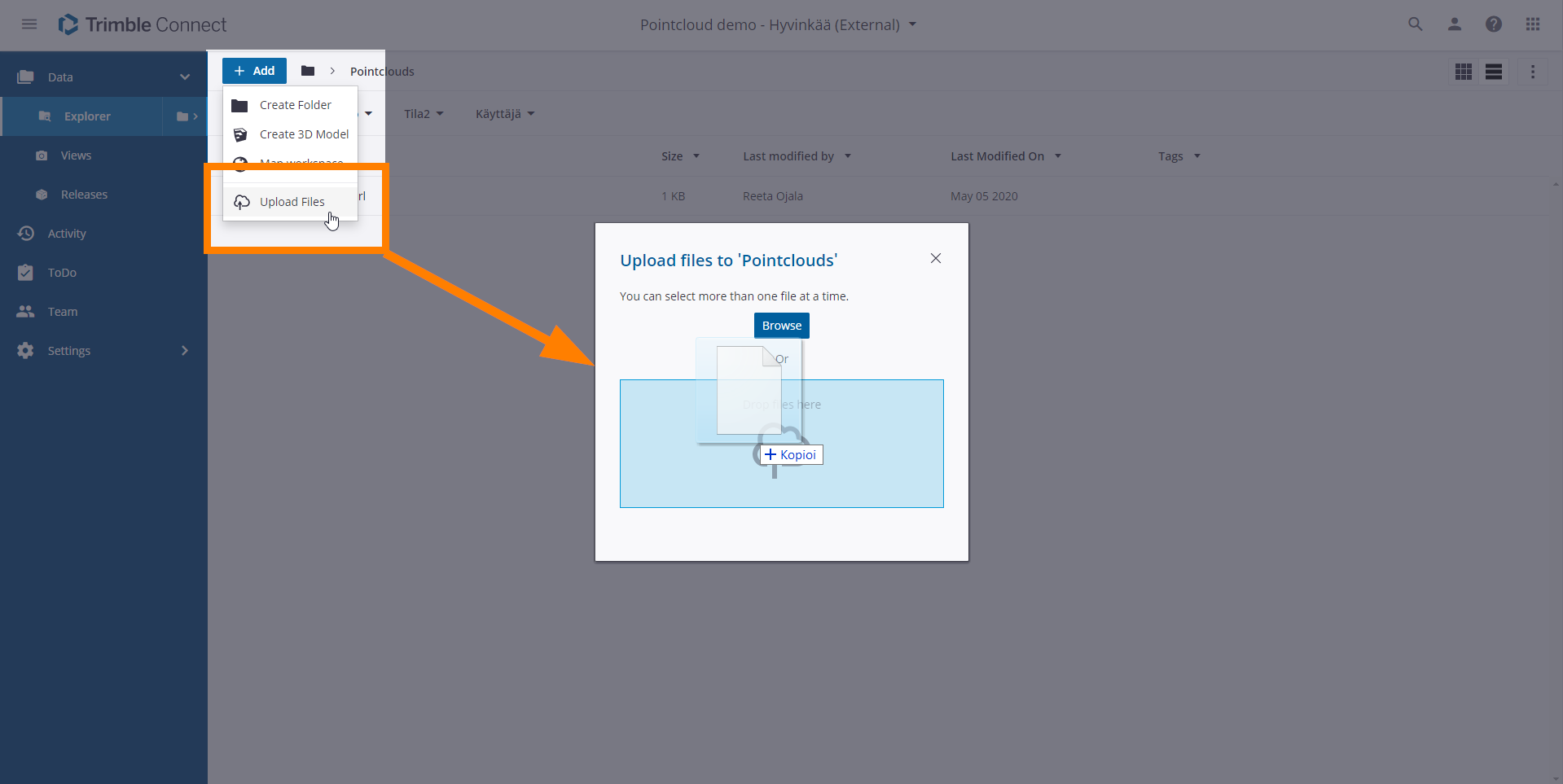 5. Open 3D viewer (do not select point cloud to be viewed yet!)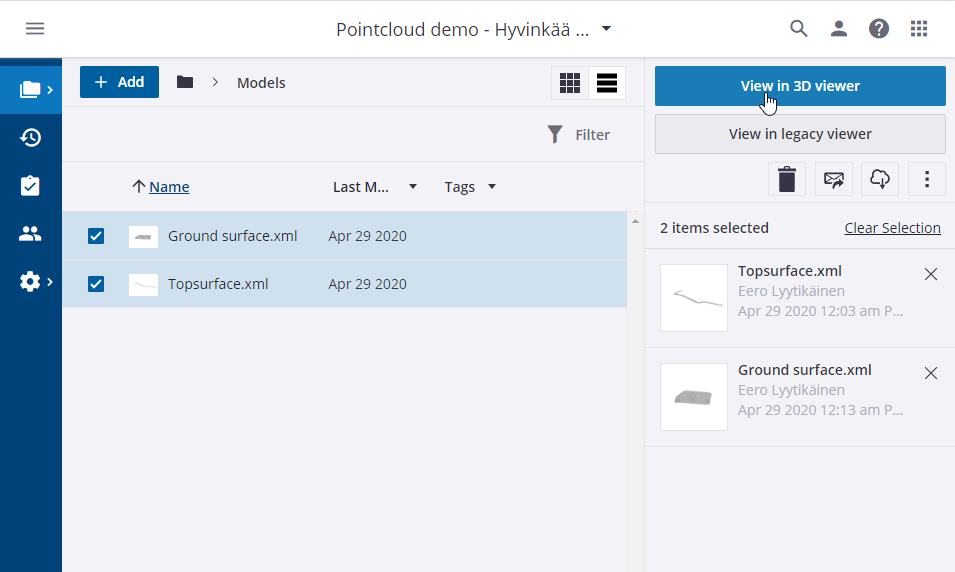 6. Choose all data and find your point cloud data. Turn view on.