CASE STUDIES
250+ Construction Sites
From full end-to-end data management solutions to specific solutions we've served the biggest Nordic construction companies.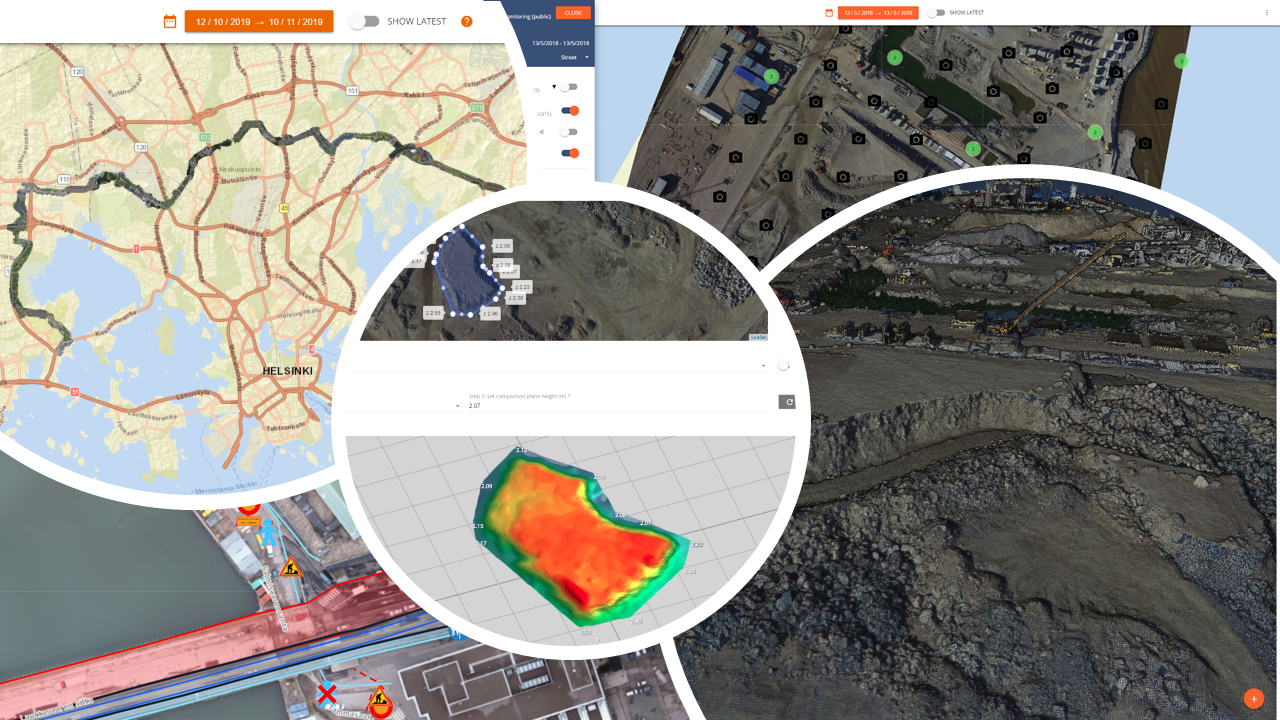 The Jokeri Light Rail is a large construction site around Helsinki Metropolitan area. The area requires rapid situational awareness, that now is provided by Pointscene's automated web service for orthoimages.
Read case study
Road construction in Finland always includes surprises with the rock bed and terrain. With accurate as-built documentation and data, workers can make decisions with confidence.
Read case study
Lauttasaari bridge is on a popular biking route in Helsinki. Communication between the construction site to citizens is crucial when working in main paths to the city centre. The city of Helsinki has goals for reducing the disbenefits caused by road work and has noted that communication is one of the biggest reducing factors.
Read case study