About the project
Kreate is a leading infrastructure contractor in Finland, specializing in the construction of roads, bridges, railways and tunnels. With over 1,000 employees and a strong track record of delivering high-quality projects, Kreate is a trusted partner for clients across the country.
Kreate is undertaking a significant project to renew two bridges in Finland, specifically those crossing Kirjalansalmi and Hessundinsalmi. The Kirjalansalmi bridge was constructed in 1964 and the Hessundinsalmi bridge in 1974. Both bridges require renovation due to their age and deteriorating condition. The renewal of these bridges is critical for maintaining safe and reliable transportation as they are part of a significant route connecting the city of Parainen and Turku Archipelago to mainland.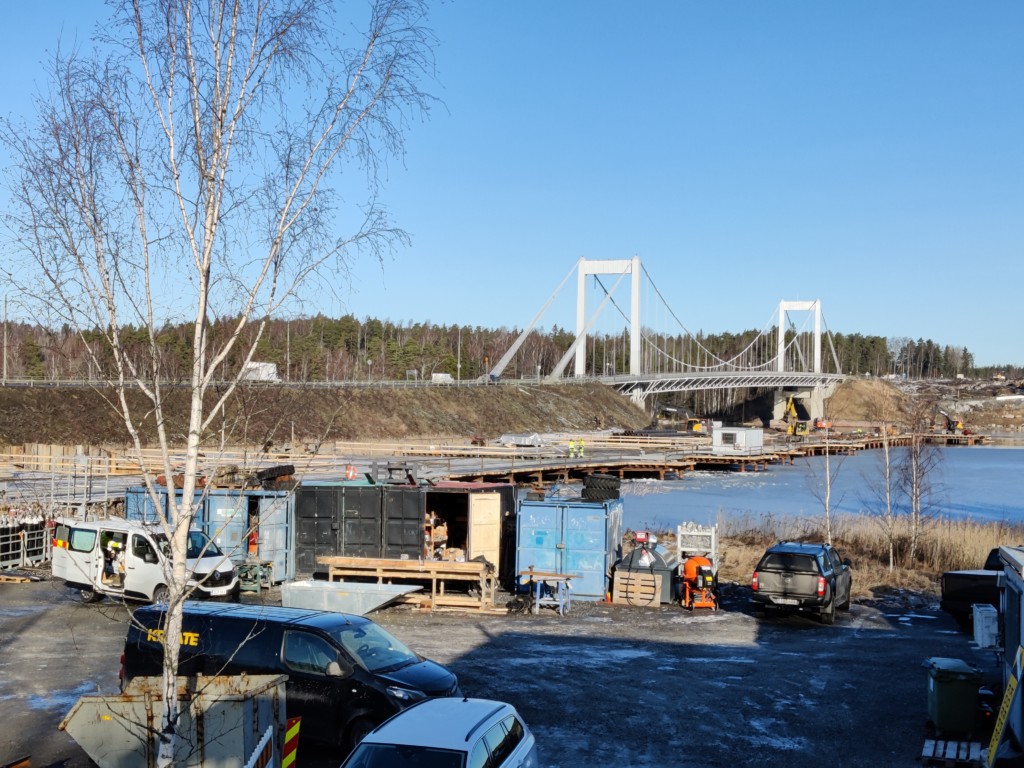 Project Statistics
The construction work commenced in 2022 and is expected to be completed by the end of 2025. The project is anticipated to cost approximately 128 million euros and will be funded by the Finnish government.
Project Goals
The project goals are to build the two new bridges and ensure safer and reliable transportation. In addition, the new bridges will be wider and more modern, allowing for better traffic flow and improved safety for pedestrians and cyclists. Ultimately, the renewed bridges are expected to serve the community for several decades to come.
The construction work will cause some disruption to traffic during the renovation period, but efforts will be made to minimize the impact on commuters and travelers.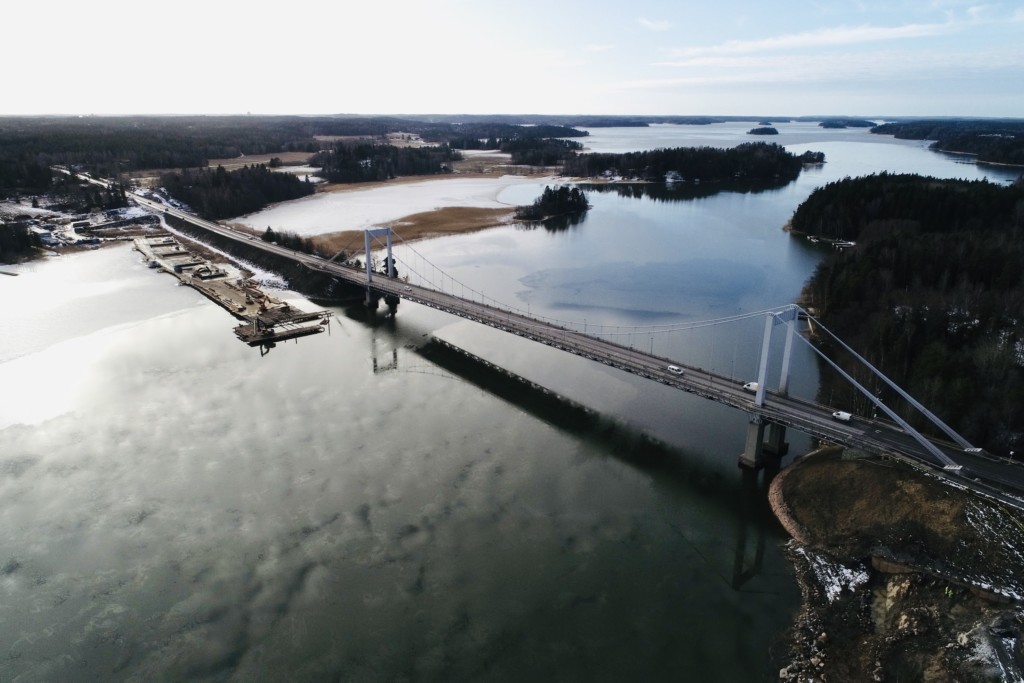 Solution
Kreate is utilizing Pointscene, a platform for managing drone data, to guide their work on site every day. Pointscene is a key part of Kreate's workflow and is used extensively to manage various drone data, including orthophotos and point clouds. Kreate shares this drone data with other platforms such as Trimble Connect, Infrakit, and Worksitemap.
According to Rasmus Sainmaa, the Development Manager at Kreate,
"We use Pointscene extensively here to manage various drone data. We produce a lot of different orthophotos and point clouds. Through Pointscene, we share this material with other platforms like Infrakit, Trimble Connect and Worksitemap, from which we can access the area plan live on-site."
In summary, Kreate's use of Pointscene and other platforms is essential to the success of this project, as it allows them to manage drone data efficiently and effectively, leading to improved decision-making and better results.