Our mission is to enable our customers to make data-driven decisions
in their constantly changing construction environment,
leading to improved financial results.
Civil construction will be transparent and data-driven.
We help construction companies digitalize their worksites and solve the constant change in construction projects. With connected data, we help customers to minimize waste and operative costs, and to stay ahead of schedule. We make data management simple, so that you can react to changing situations with confidence.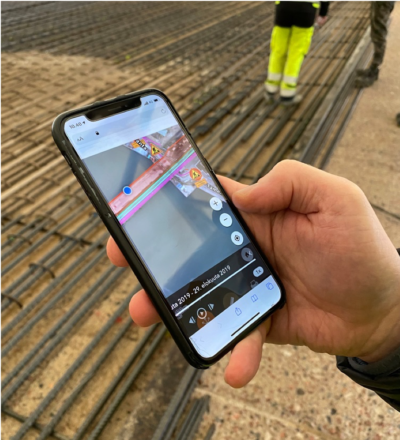 Values
Work smarter
Pointscene enables seamless dataflow between different software used in construction industry.
Safety first
Increasing situational awareness to minimize risks and improve communication and detection of potential issues.
Transparency and trust
Interoperability and scalability with industry-proven open formats and standards. No vendor locks.
Pointscene Company Policy
Pointscene Oy Ltd is a Finnish growth company producing digital services for infrastructure construction, helping its customers to increase productivity and reduce their carbon footprint by providing an up-to-date and transparent situational picture of their worksites and projects.
This policy is a summary of how we want to address quality, environmental, occupational health and safety issues in our company while respecting the UN Principles for Sustainable Development. We constantly work for quality products and services to support the success of our customers and partners in their own business. We maintain and develop good partnerships by providing up-to-date information management, technical support, and systematic collaboration and communication. Pioneering, innovative and profitable growth are the starting points for our business and development.
We are committed to minimizing the health and environmental impact of our operations and services and to a safe work environment. We work with our stakeholders to ensure that we take these aspects into account extensively enough, and we expect the same high level of responsibility from our own service providers as we do ourselves. Our management system covers all aspects of our company's operations.
The company's management is committed to the continuous development of operations and to creating the conditions for achieving the set goals. We create an open and safe atmosphere for work, we encourage our staff to continuous learning and allow them to develop.
Helsinki, August 13th 2021
Lauri Hartikainen
CEO & co-Founder