CONNECT AND CONTROL
Integrate your worksite data with all your favorite tools
People involved with the worksite are used to carrying out their tasks with their existing software solutions. Take your as-built information to the next level by connecting reality data with your favorite tools.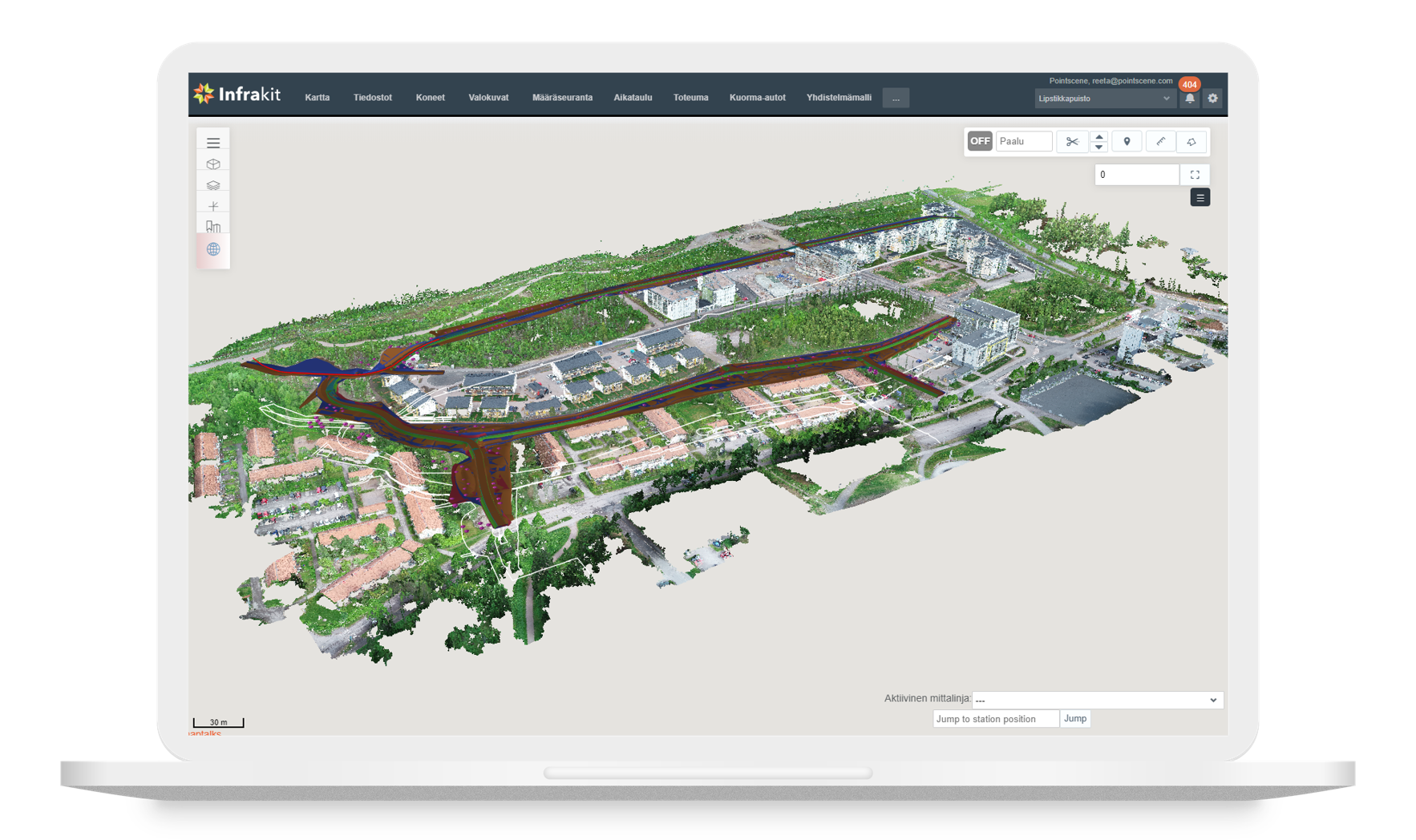 Supercharge your current workflow with relevant data
Connect data layers such as orthophotos and point clouds into existing platforms using OGC and open Infra BIM standards.
Your colleagues will have access to the same up-to-date worksite information in an environment they are already familiar with.

Open Integrations
Pointscene makes it easy to connect into a wide range of digital construction solutions such as Infrakit, Trimble Connect, 3D-Win, Gemini, Esri ArcGIS as well as the most popular CAD/BIM solutions.
Our aim is to help data control so that you can use your favourite tools.
We are constantly on the hunt for new integrations. We love open standards and APIs that help us all to concentrate on the important part
– using the data, not worrying about how to get it in.
Connect and control your data now!
Didn't find your favourite tool on the list? Give us a hint and together we'll be one step closer towards a fully connected Open Infra BIM community!