You can easily get your multiple point clouds into Trimble Connect (Desktop & Web) using our web service links. No need to have the original files on your computer, just a link from Pointscene and you're good to go!
In Trimble Connect you can have all your BIM models and multiple Pointscene point clouds in the same view. You can even measure the differences between the model and the point cloud.
Just copy your point cloud share link and add it to Trimble Connect!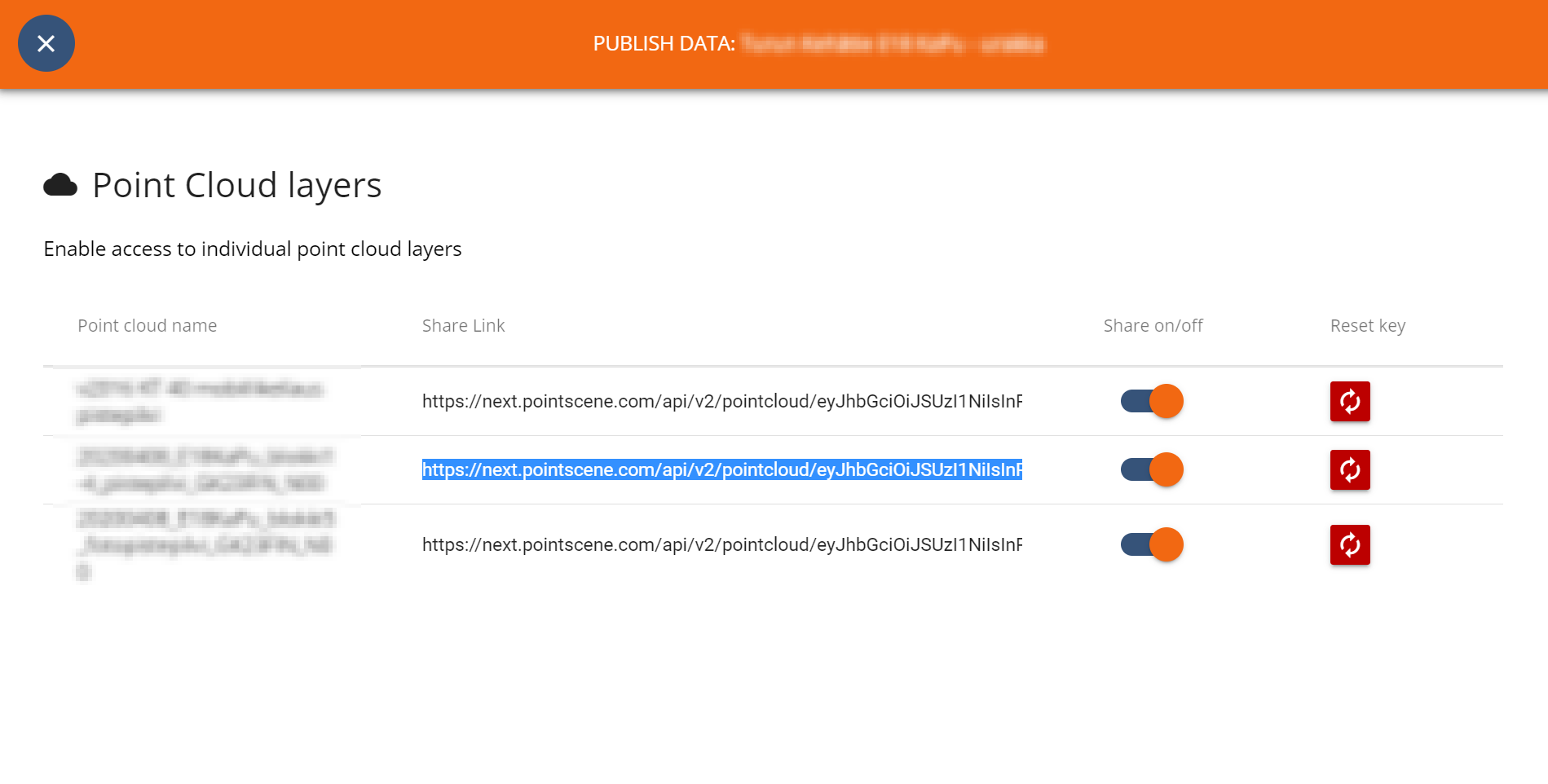 You can adjust the point cloud colouring (by height or classification) and display it together with your designs.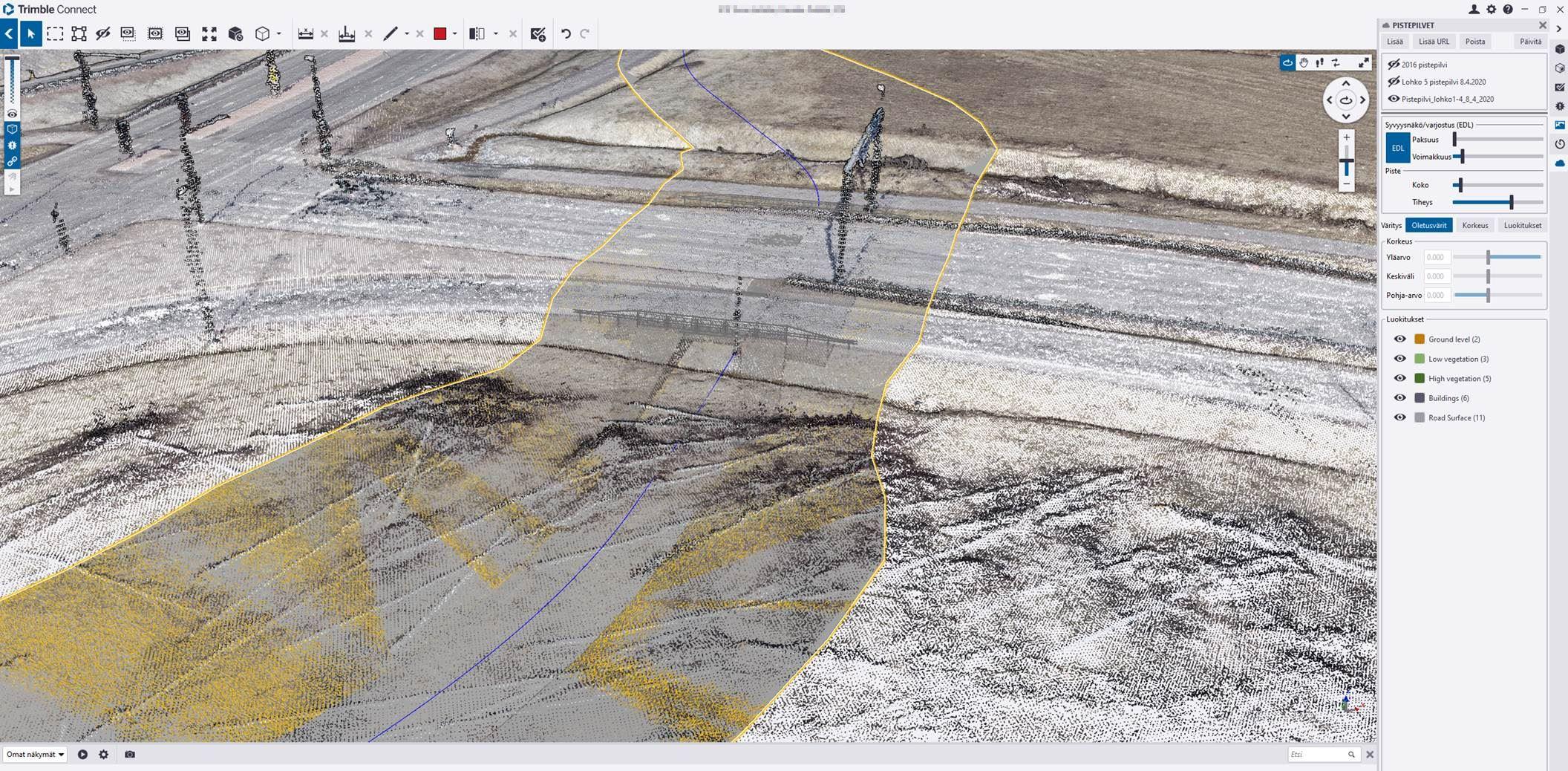 You can even display multiple point clouds at the same time.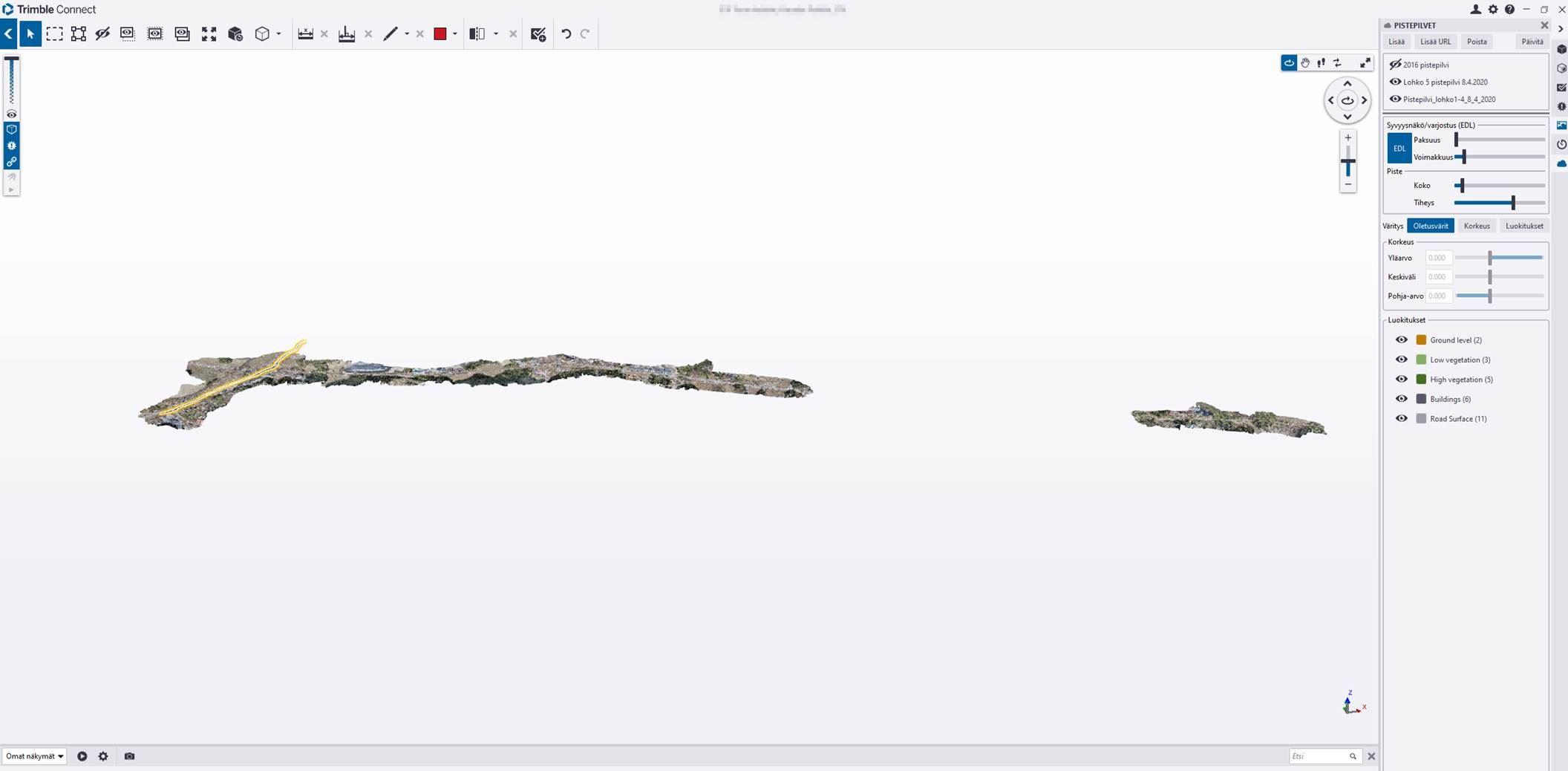 The web version supports point clouds too, just add the link to a file that as the extend .purl and upload it to your project!
Detailed instructions can be found under Instructions – Sharing.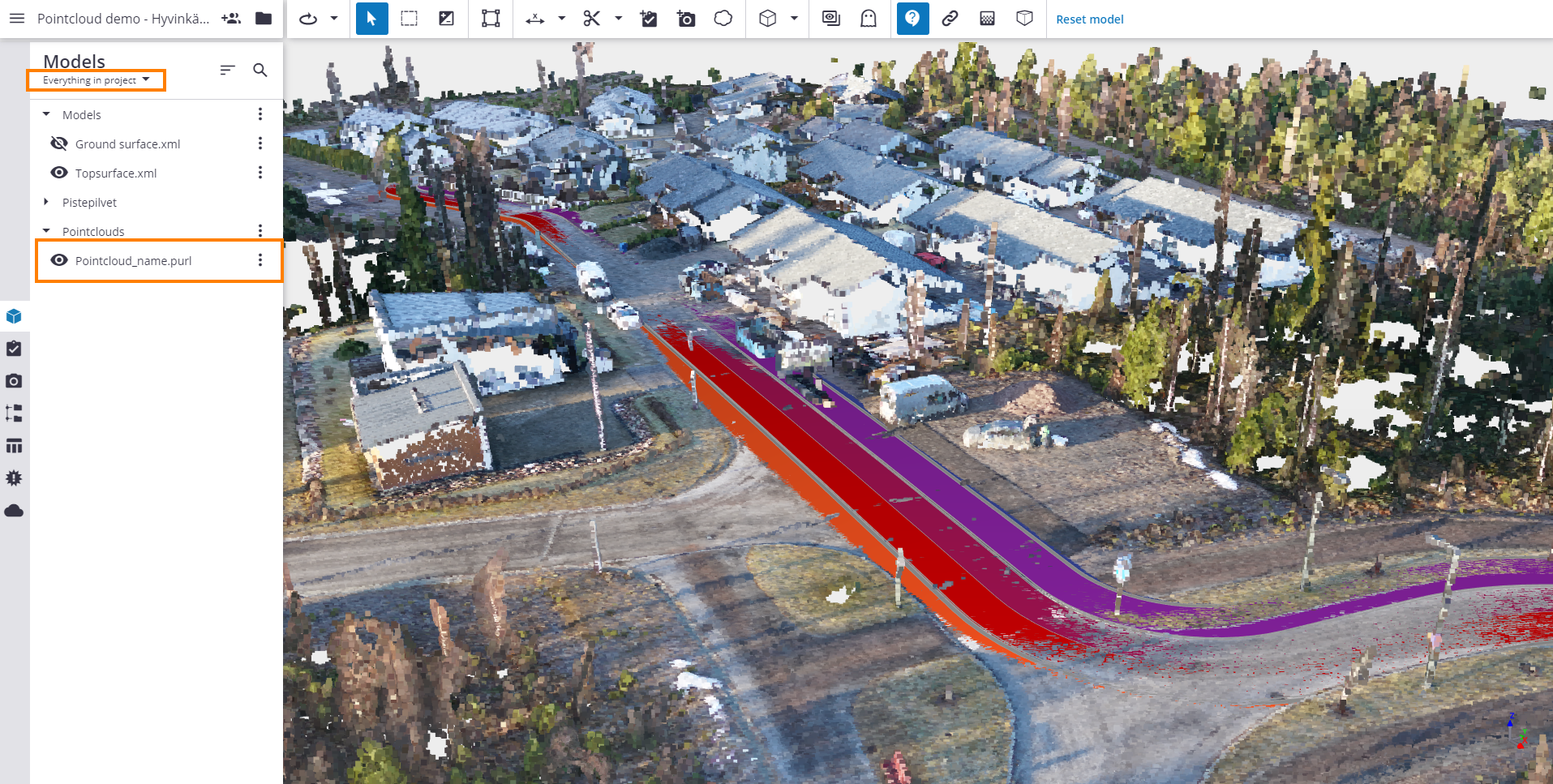 Connect and control your data now!
Send us a demo request and you can get your data streaming in all of your favourite tools!