PRODUCT PAGE
Pointscene Web
Pointscene Web is a tool for construction, BIM and survey professionals.
Take advantage of ortho photos, point clouds and design files. Calculate quantities and volumes and cut unnecessary waiting time.
Get better quality design changes faster with Pointscene.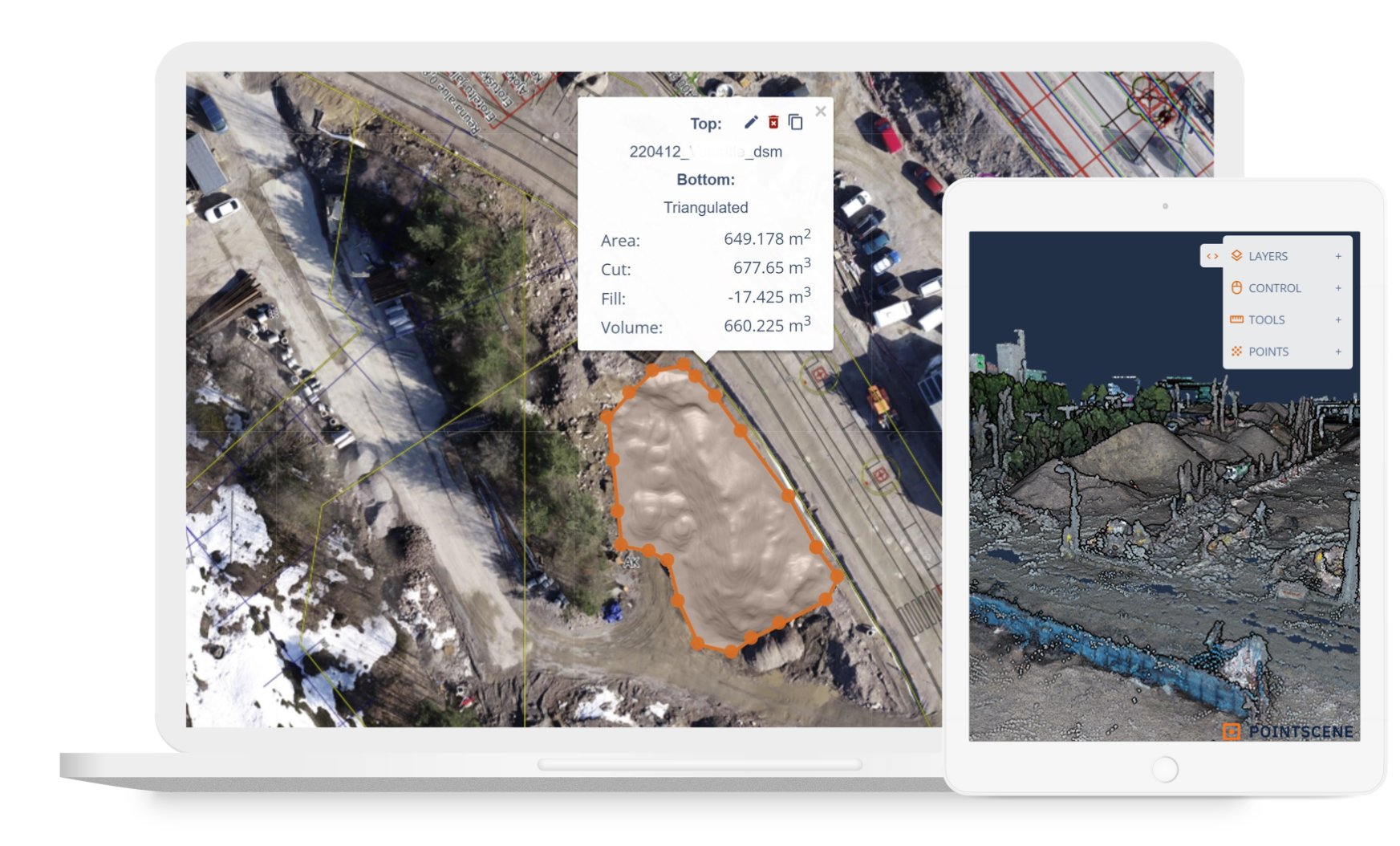 Watch 1 minute video: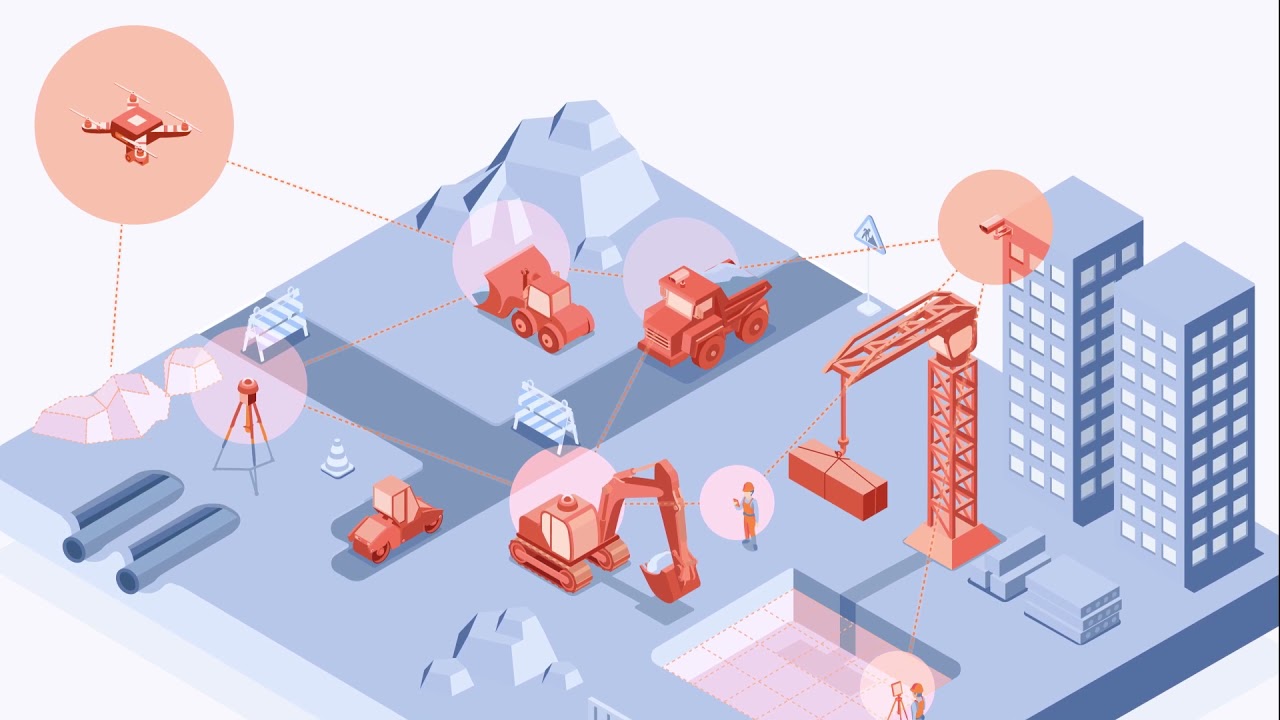 Measure
Distance and area
Quantity and volume
Cross-section from surface models
Use for:
Follow earthworks quantities
Check height differences of two surfaces
Calculate digging and blasting volumes
Check space requirements for cranes or concrete trucks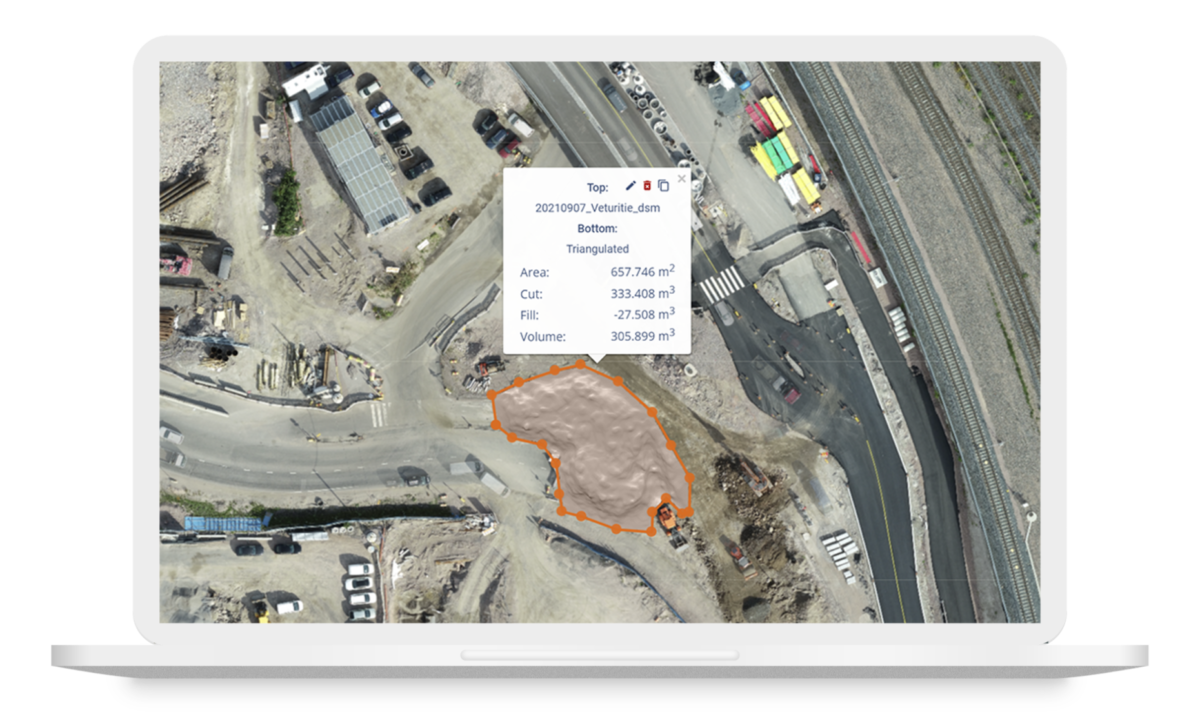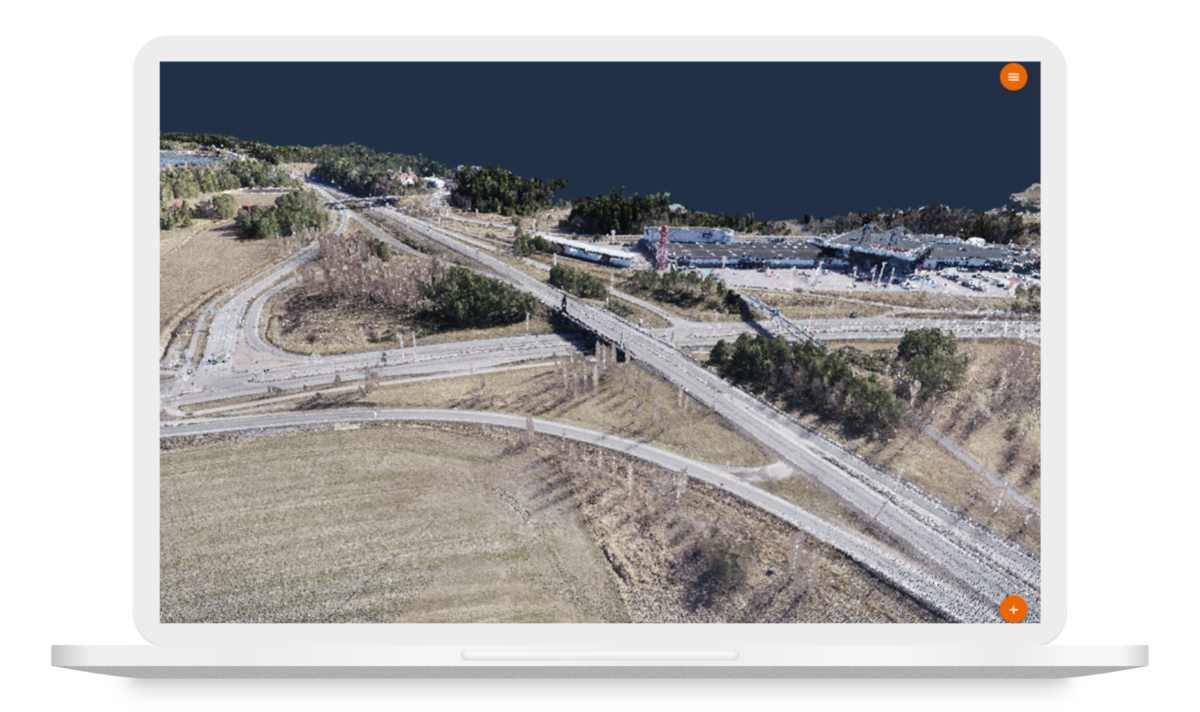 3D measure and viewer
View LandXML and IFC models with point clouds
View point clouds with tablet or mobile phone
Measure areas, distances, heights and coordinates for points
Adjust coloring with height values
Use for:
Check heights or coordinates for various points
Compare surface models with point clouds
View and share the up-to-date views of your worksite
Follow earthworks quantities
Compare
Organize project data by file type or date
Compare two ortho photos with slider
Attach design files on top of ortho photos
Use for:
Check the progress in the timeline
Follow and document the progress
Compare designs to the current worksite environment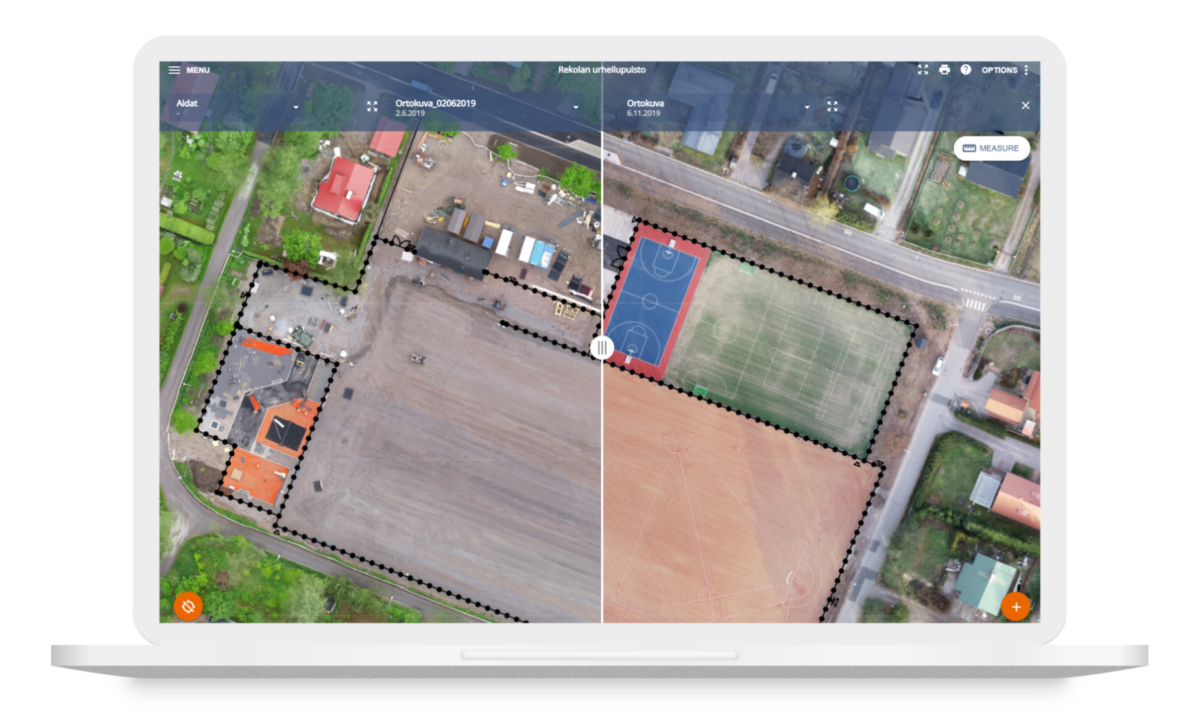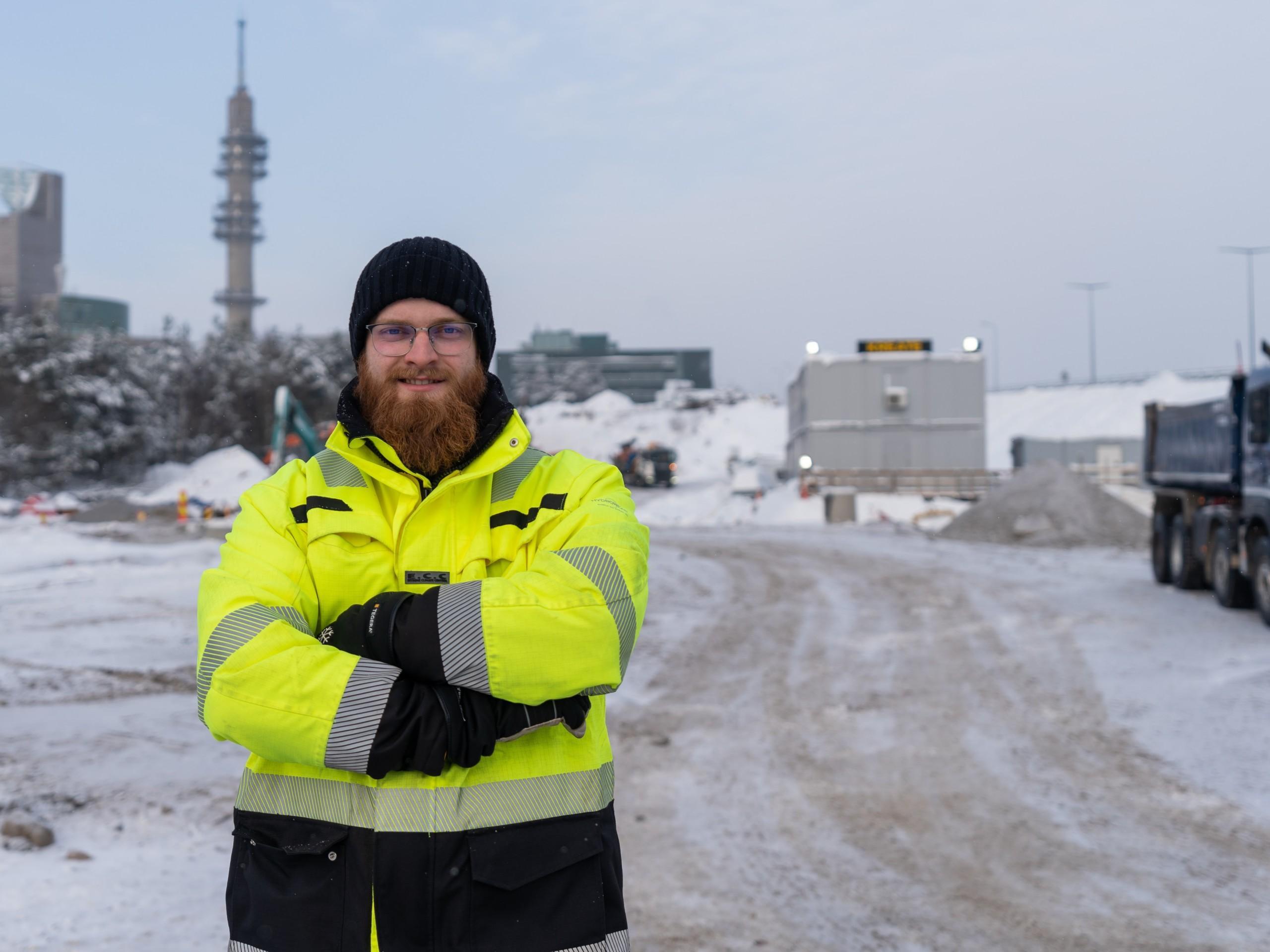 Alvar is working as a worksite foreman in various infrastructure projects. After starting to use Pointscene he won't start any new projects without it. Read why!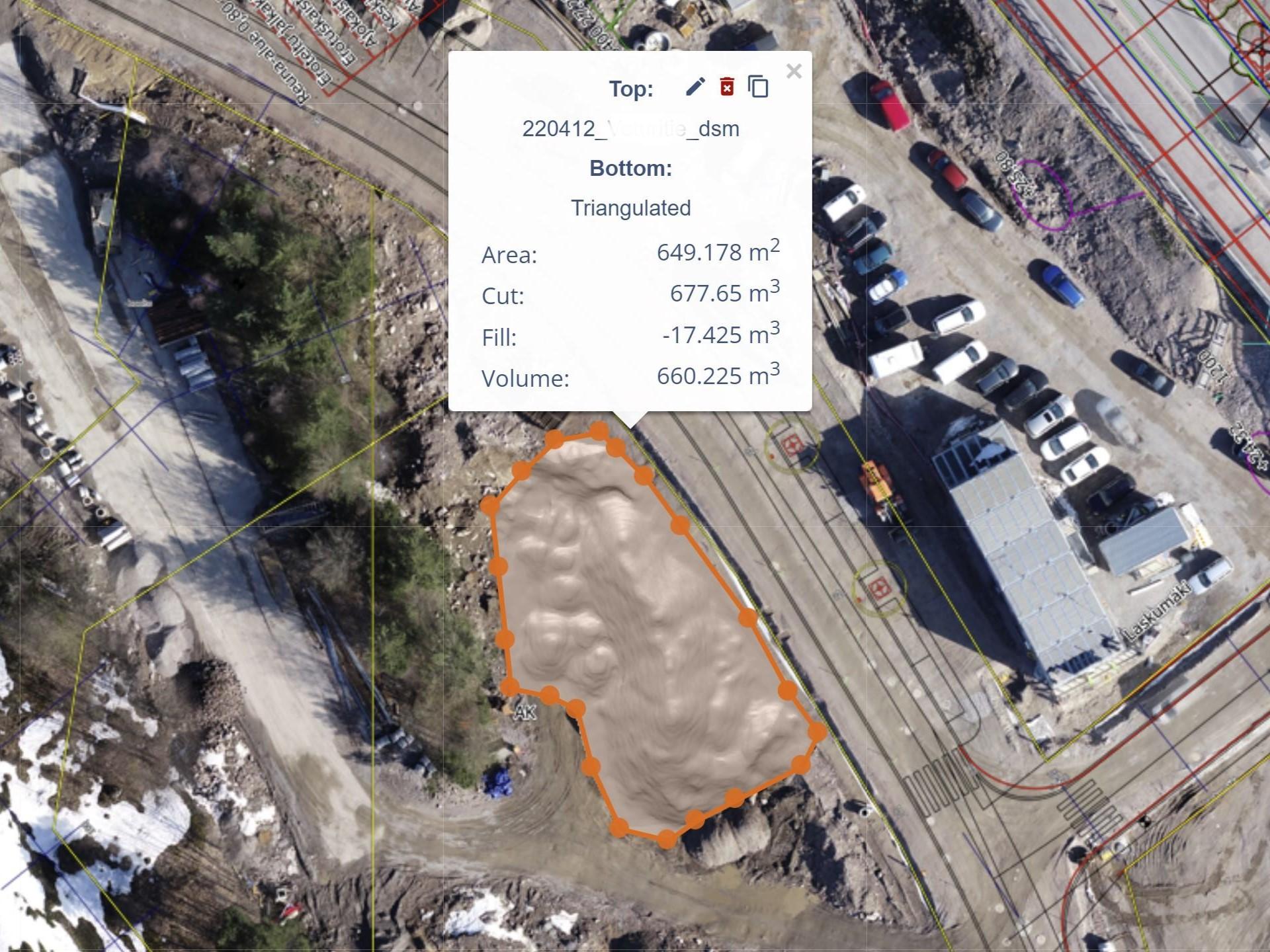 Do you have some technical features that you would require to start using Pointscene?
Check out our documentation and instructions from here: