Using Pointscene in Mobile Devices
All actions are accessible on mobile devices via web browser. All views are responsive, so you can use Pointscene at any time, place, and device!
You can locate yourself in the map view using the enable locate button on the bottom of the screen.
Pro tip! Add Next.pointscene.com to your home screen (Chrome settings –> Add to home screen), to get easy access to your data.
Note! Pointscene supports 360 street view images. Mobile phones and VR glasses are great tools for exploring data.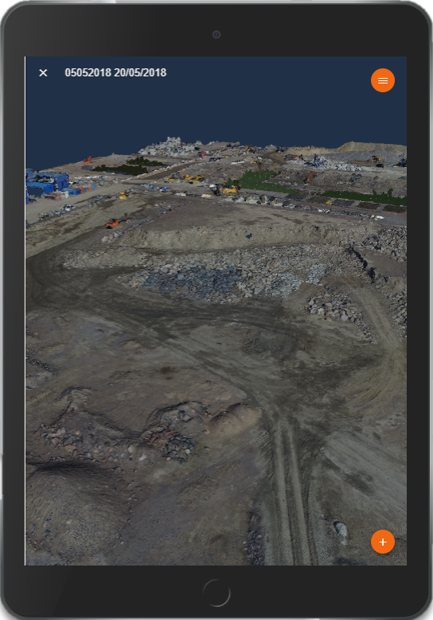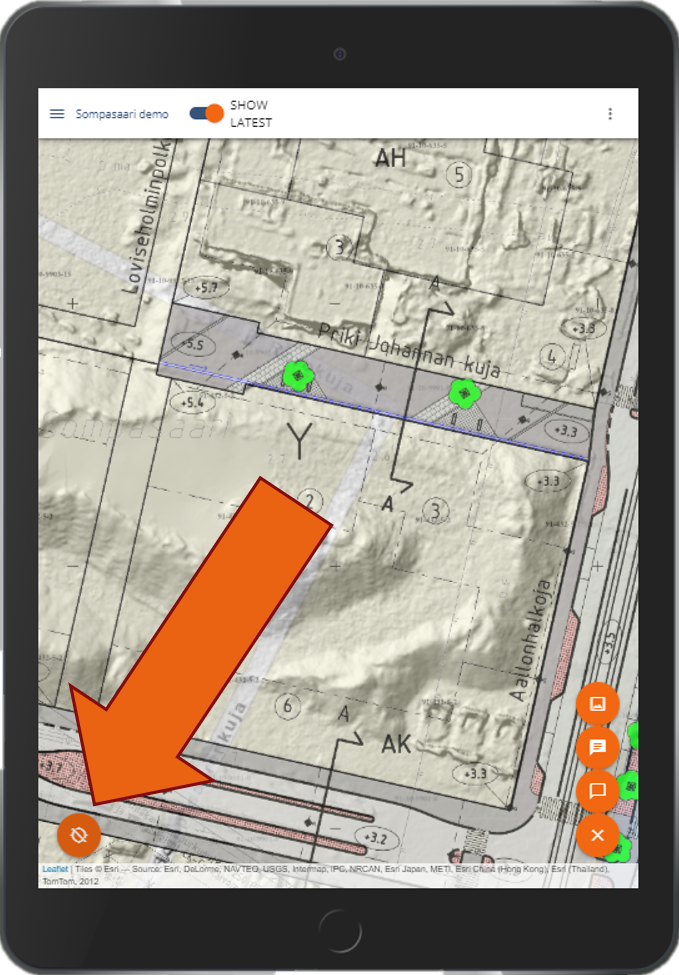 Point cloud view on the left and orange arrow on the right shows how to active location tracking.