Uploading geo-tagged images (incl. 360) with Android phone
You can add photos to Pointscene directly from your smartphone. When taking photos, remember to check that you have your geo-location turned on in your camera settings.
Instructions for Android users:
1. Open your browser (preferably Chrome)
2. Go to next.pointscene.com and open your site
3. Choose Options (upper right) and select Upload photos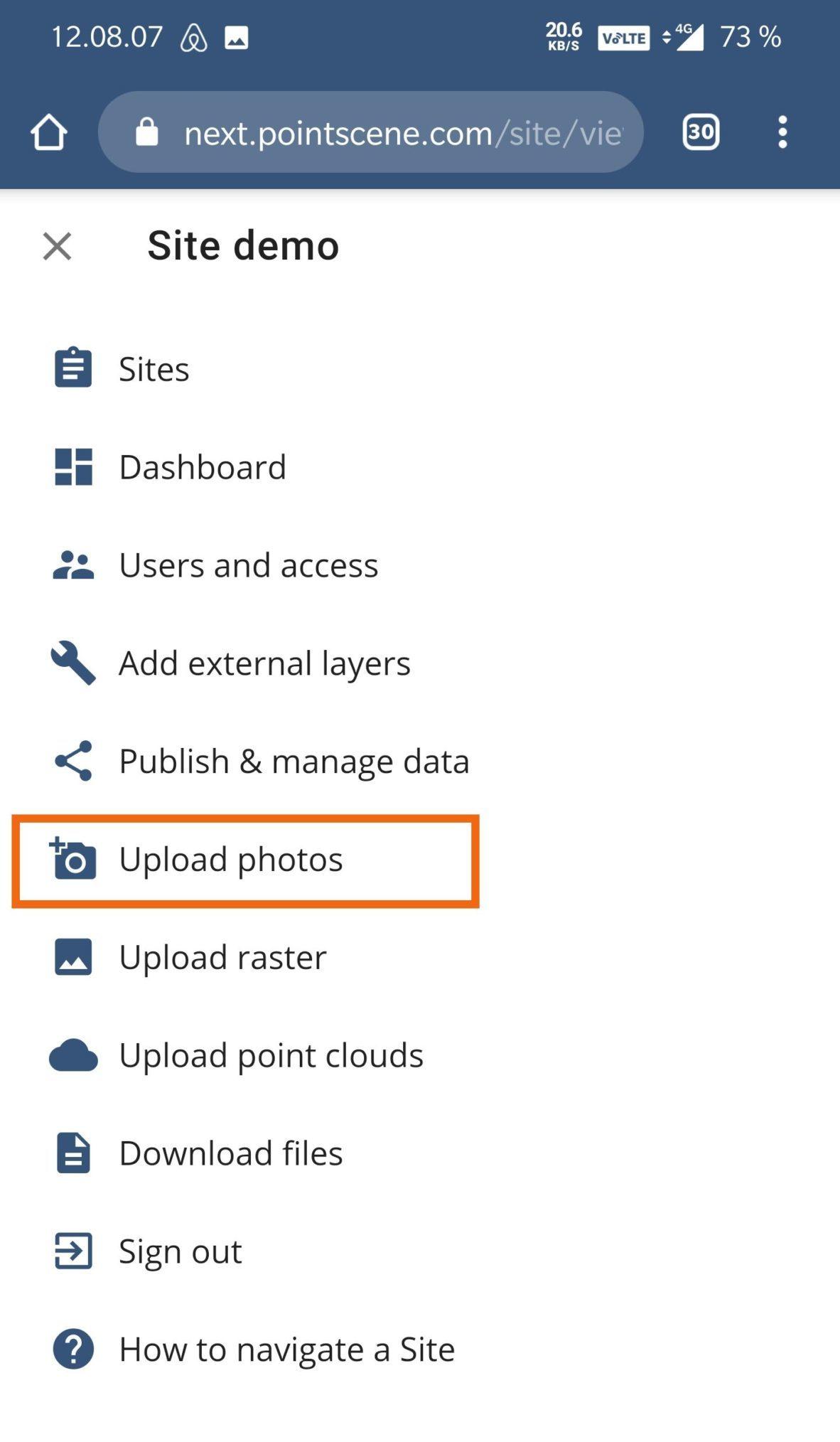 4. Select Choose photos
5. Do NOT choose the photos from the gallery, as the geo-tag information might get lost
6. Choose to browse for the location and select the desired folder.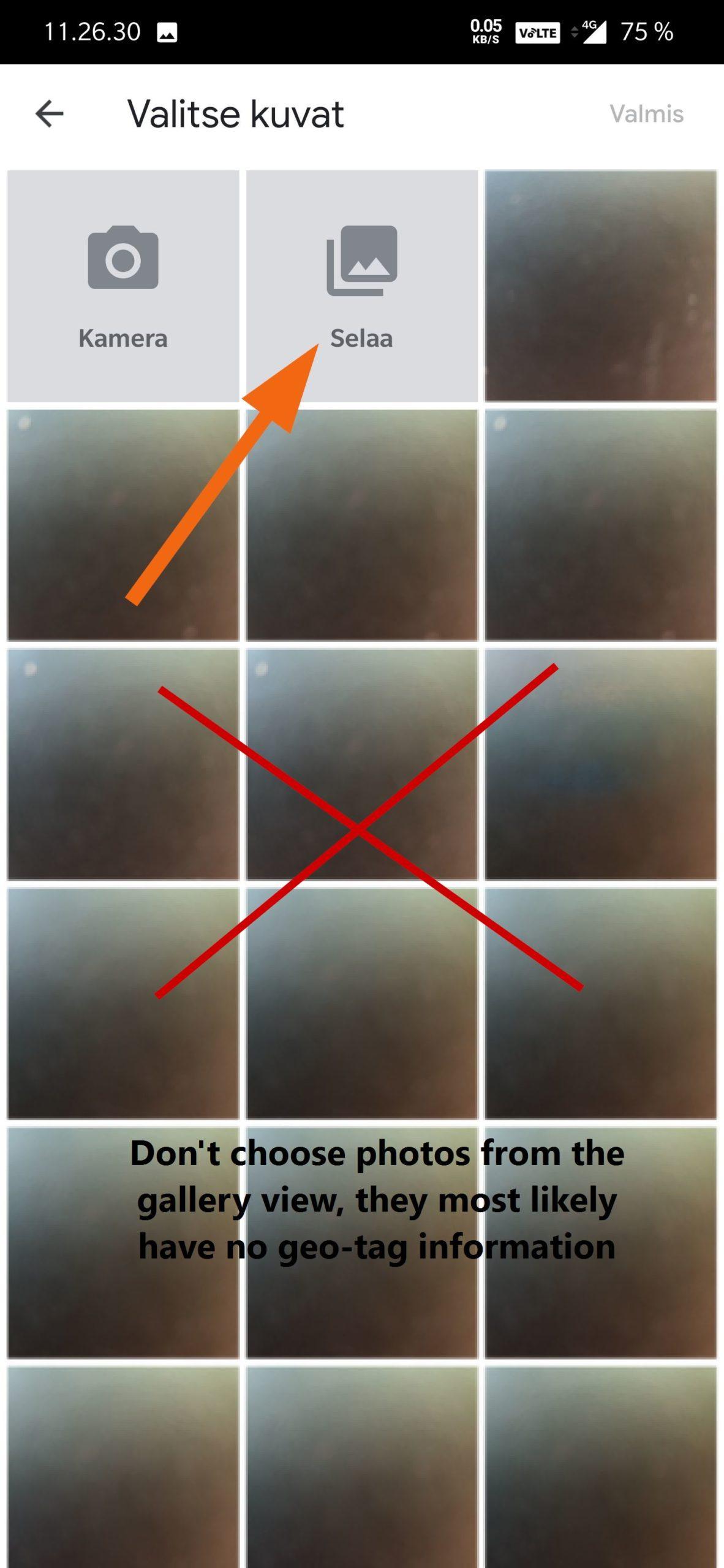 e.g. if you have a Ricoh 360 camera, the photos are in that folder
7. You can select multiple photos as once.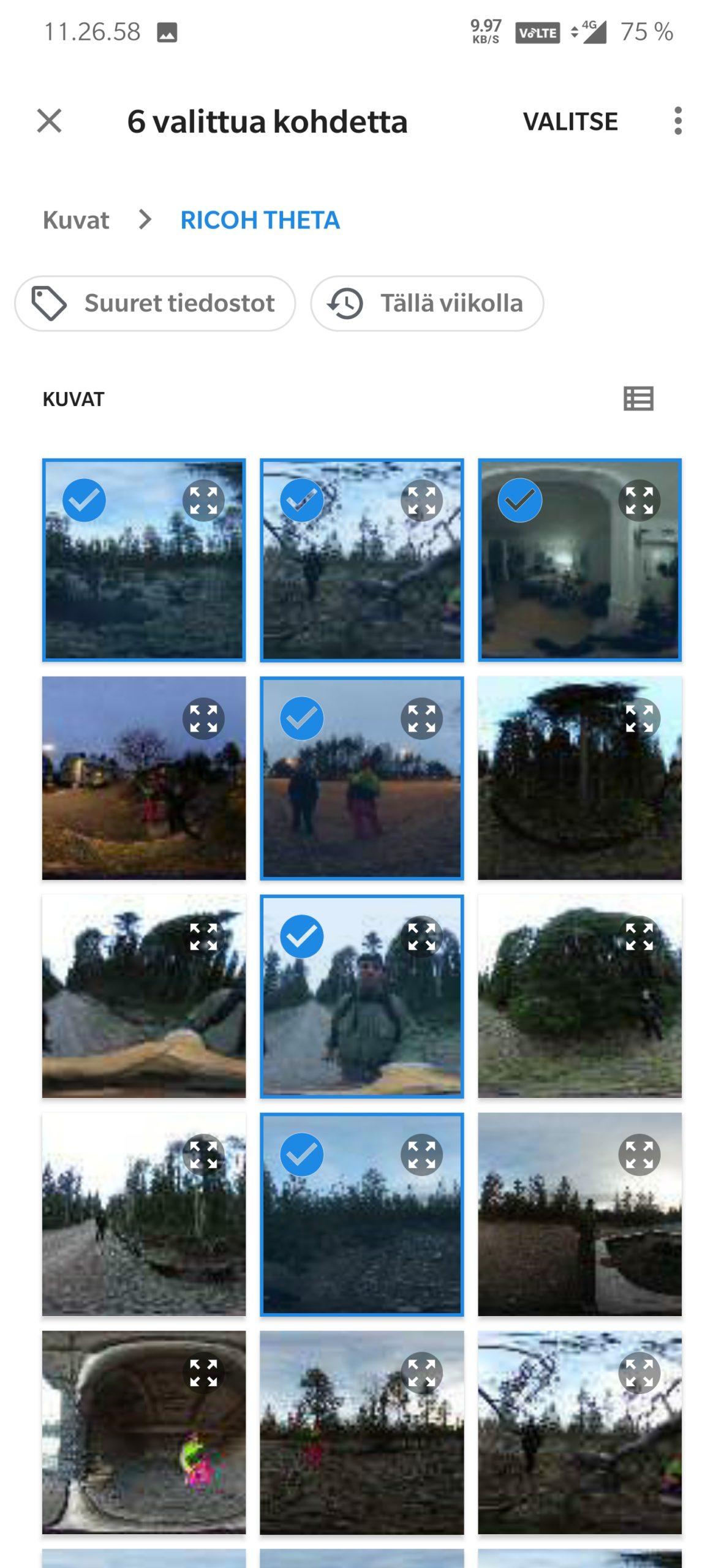 8. Now you should have geotagged photos ready to be uploaded!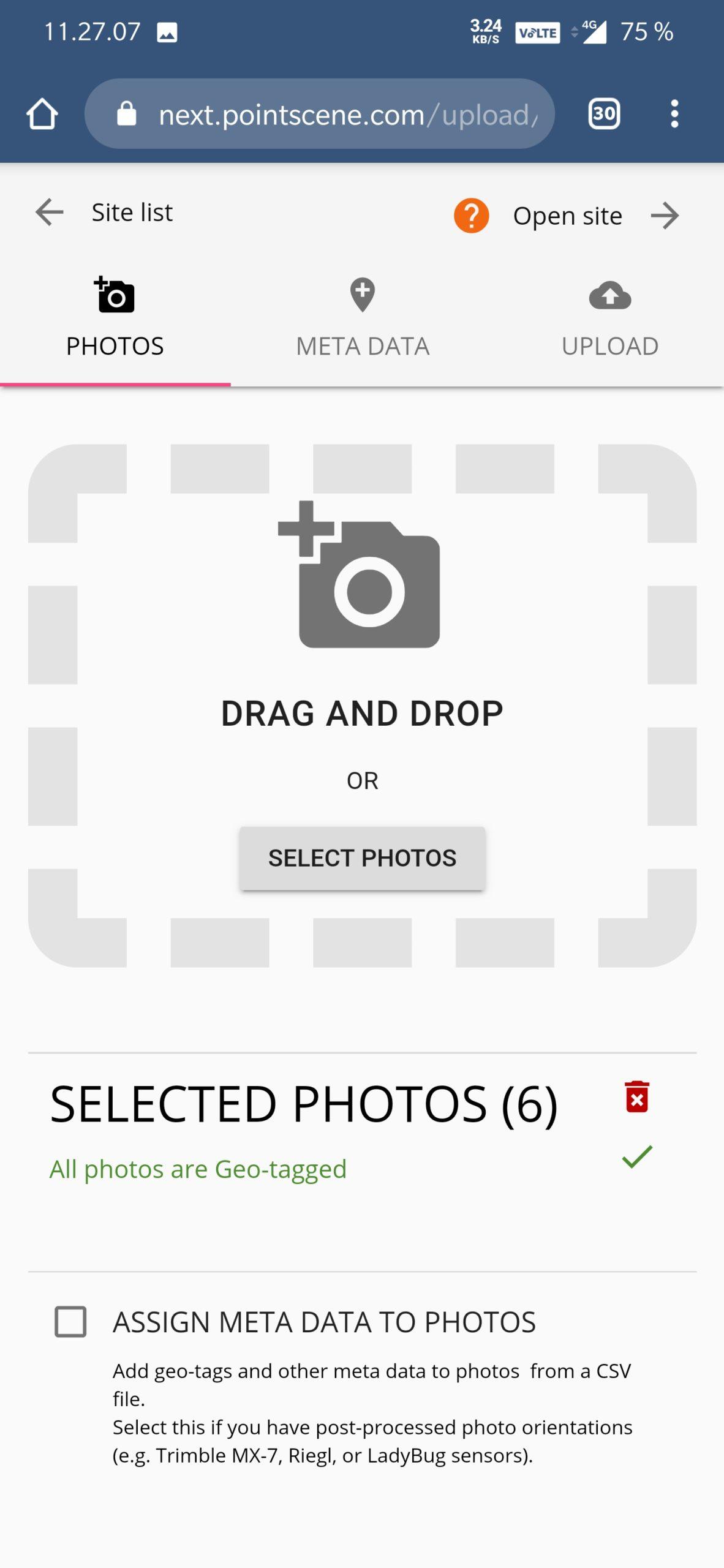 9. Click next and make sure the location is correct in the preview map
10. Click Upload
11. You will get an email once the upload is complete!