360 Panorama Photos Upload
Pointscene supports georeferenced 360 photos with a picture ratio of 2:1.
360 panorama photos can be taken for example with Trimble MX7 or 360 cameras (e.g. Ricoh Theta) that collect location and optionally calibration information (x,y,z and roll, pitch, heading).
Pictures are shown on the map as singular dots or grouped numbers according to their group name and location.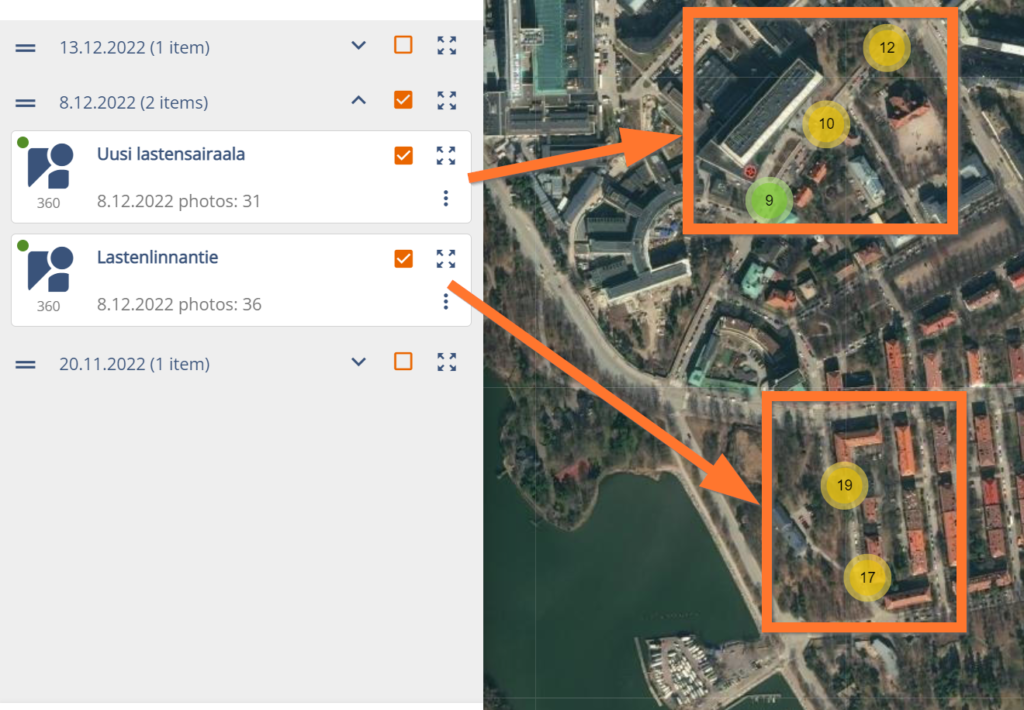 Upload Photos:
Go to Sites and select Options
Click on Select photos (or Drag and drop)

Provide a date and name for the photo collection. All photos upload at once will be grouped together.
If you don't have photo orientation information as a separate file (CSV), click NEXT and skip steps 6-9.

OPTIONAL: Send a support request or go to Upload photo -page instead
OPTIONAL: Add you data there and check box for metadata click NEXT
OPTIONAL: Add CSV file for metadata
OPTIONAL: Link CSV column names to the required sections (click to see the image larger!)