Automatic ortho sharing links
Turn on Site level access to enable automatic sharing links & faster loading times for orthophotos in Pointscene Web.

The Automated ortho compilation WMS and WMTS links contain:
Individual layers separately: Each orthophoto has its own layer (easy to use, as it is only 1 link and multiple layers)
Ortho compilation link: All site orthophotos are "glued" together, with the newest ortho as the topmost layer
Ortho date link (WMTS only): Same as compilation layer, but each orthophoto has a color and date to separate when the orthos were taken
TMS and XYZ links contain only either the compilation or composite layer. Individual layers are shared separately.
How to access the link?
Go to Sites, select your site
Open Options and select Publish & manage data
Turn Site level access on and off from the switch

5. Choose WMS, WMTS, TMS, or XYZ
WMS has support for custom EPSG, so local projections and all individual and compilation layers as options to choose from

WMS takes about 15 minutes to update after turning on the link! (use WMTS for instant access!)

WMTS has all individual and compilation layers as options to choose from
TMS and XYZ are only links to the compilation layers. Use the individual publish links for individual usage.

6. Copy-paste to another software
All future ortho updates will be automatically updated to your choice of software without any actions. Sometimes cache settings might prevent some layers from being seen. Clear cache if necessary or add the link again to reset settings. It might take up to an hour for new layers to be visible.
WMS-link takes about 15 minutes to be activated! (use WMTS for instant access!)
7. Access all your data at once!
Improved experience e.g. in Infrakit with all areas seen at once!
Use the Date link (XYZ or WMTS) to visualize the data collection date for end-users!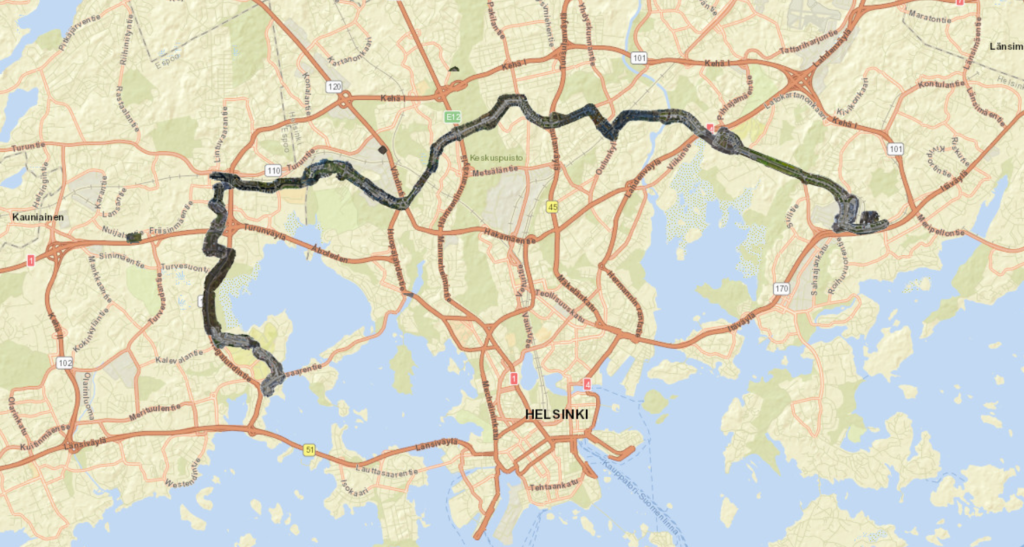 The access link is done to all orthophotos on your site and will be seen the same way as in Pointscene Web interface: the newest layer is the topmost layer.