Cross-section tool – Clip in 3D
Just one click and you have a cross-section view in 2D and 3D!
Here is how:
Open your site
Select the layers you wish to see in 3D
Open by clicking the "Open in 3D" button in the left menu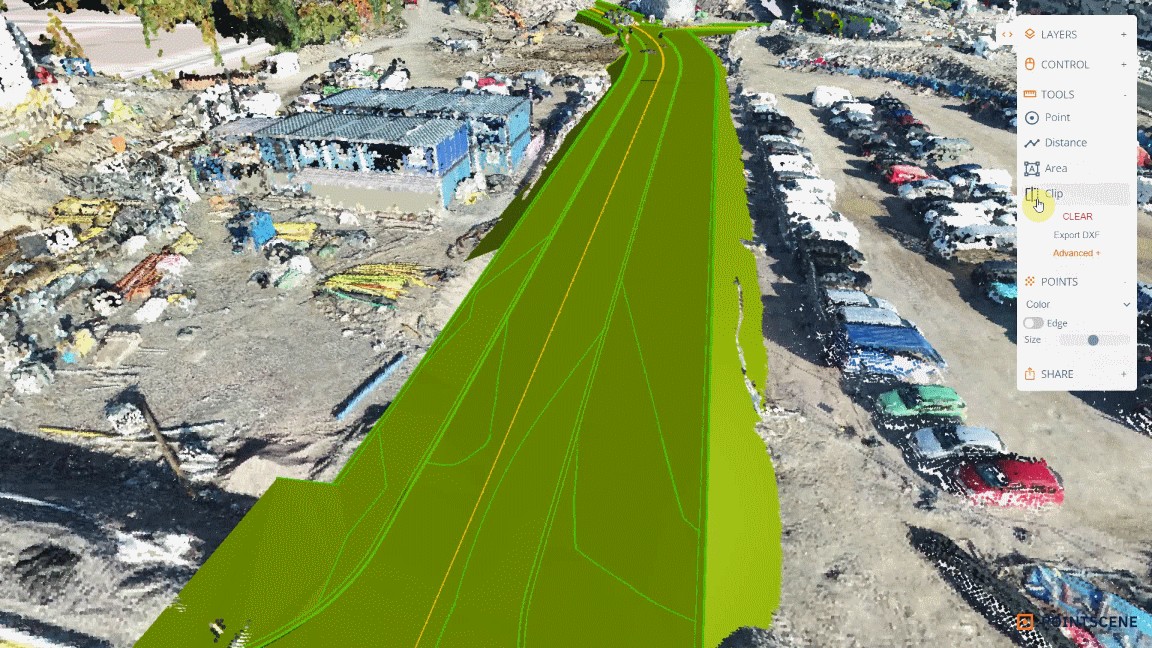 You can change the viewing point by moving the clip tool in 3D or using the arrows (right-left) on the split-screen view
Change the step internal with the dropdown menu
Change the zoom level with + / – buttons. You can see the range from the 3D orange box width. Height is not to scale.
Combine tools:
Measuring distance and slope for the 2D view
Export cross section 2D view in DXF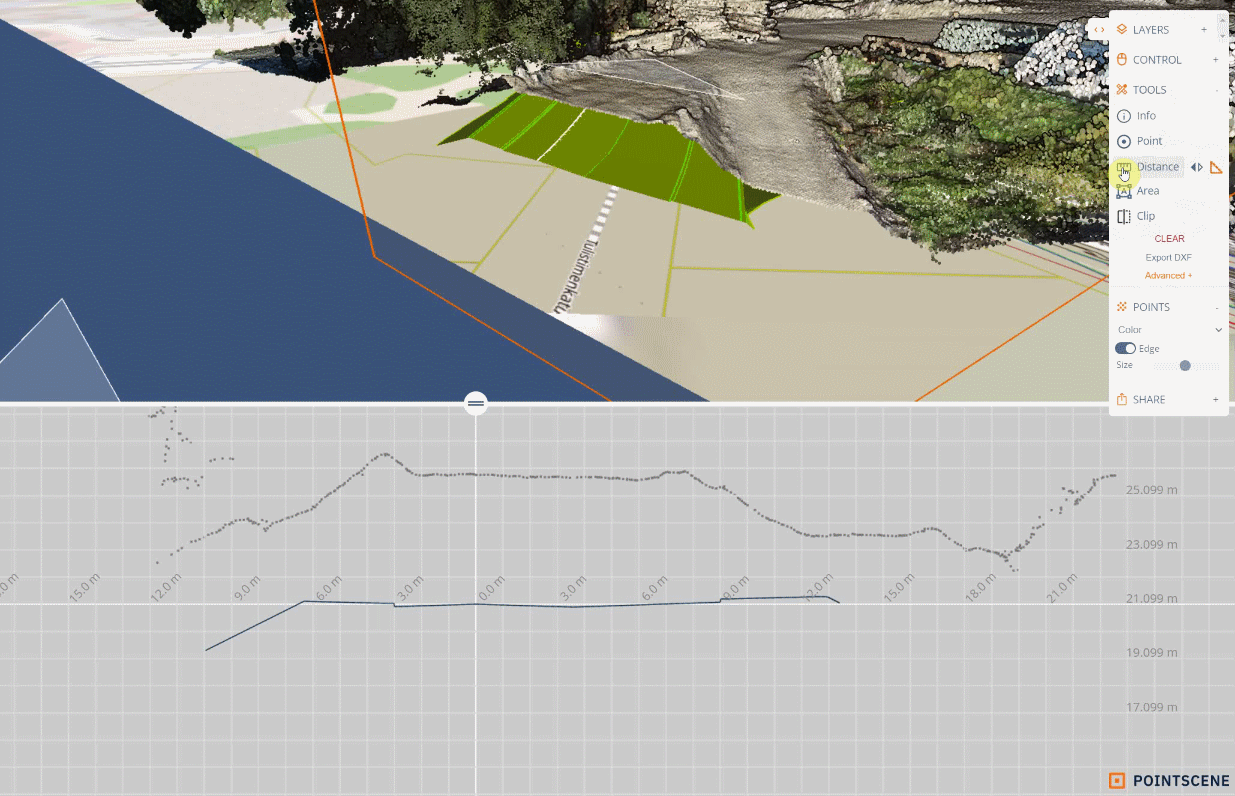 DXF export, image export and measuring tools with the Clip tool: