Sharing Orthophotos (WMS, WMTS, TMS, XYZ)
Creating links as WMS, WMTS, TMS, XYZ
Once your orthophotos are visible in Pointscene, you can create share links for one or many layers.
Sharing orthophotos to other software
Open site options (right sidebar or options in the site list)
Go to Publish and manage data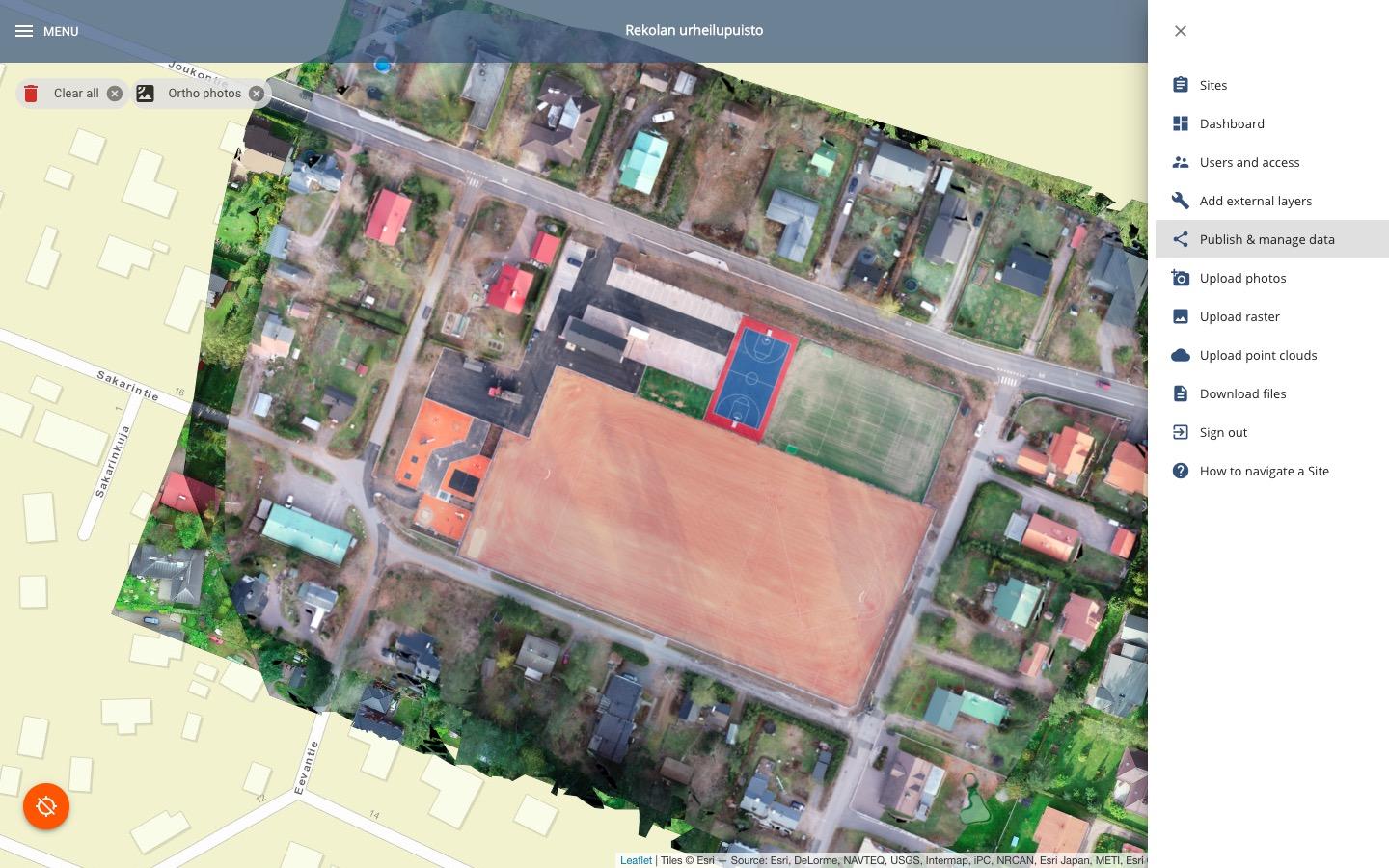 3. Select which layers to publish, one or many.
Tips:
You can filter by name using the search bar!

You can expand the layer window from the upper right toggle
Y

ou can select your default application (Infrakit / Trimble Connect) from the top right corner. This selection will create the share links in the right format for the convenience of the user.

You can edit and delete layers from Pointscene here too. Changes will apply everywhere (link and map).
You can also create links for Map-layers. They are found at the bottom of the ortho layer list.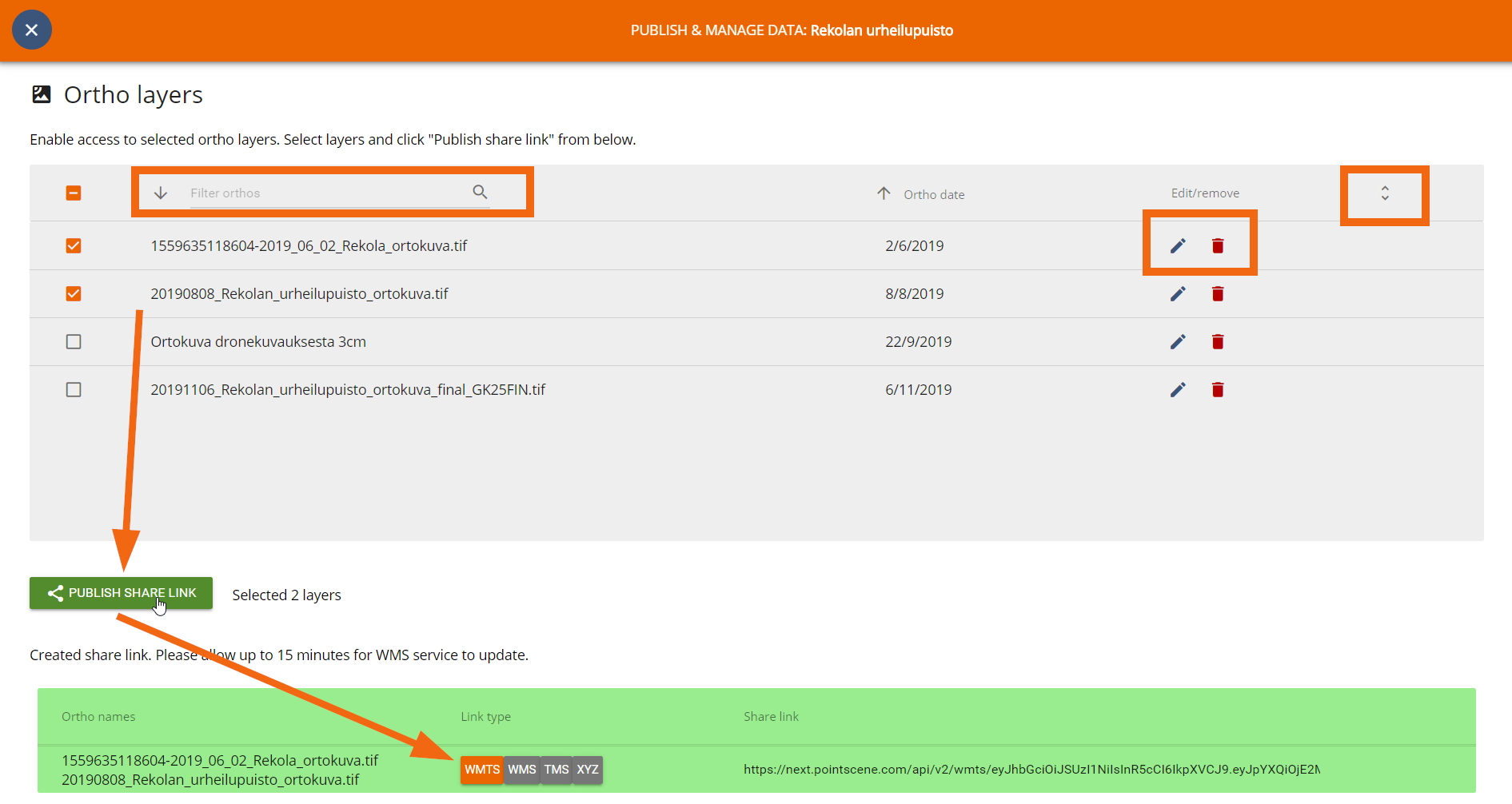 4. Click PUBLISH SHARE LINK and copy the link you need (WMTS, WMS, TMS, XYZ) (use the copy button)
5. Add this link to other software, such as Infrakit, AutoCAD Civil 3D, Gemini, InfraWorks, Microstation, QGIS and ArcGIS Online (All integrations can be found on our Connect and Control page)
WMS Capabilities – Local projection support!
Note! All changes in sharing settings might take up to 15 minutes to be activated when using WMS. If the link doesn't work, try again in 15 minutes.
Support for multiple coordinate systems is included in only WMS links. So if you need to have the orthos in our local projection use the WMS!
Supported EPSG codes for WMS:
"EPSG:3857", "EPSG:2056", "EPSG:3044", "EPSG:3067", "EPSG:3873", "EPSG:3874", "EPSG:3875", "EPSG:3876", "EPSG:3877", "EPSG:3878", "EPSG:3879", "EPSG:3880", "EPSG:3881", "EPSG:3882", "EPSG:3883", "EPSG:3885", "EPSG:3885", "EPSG:5972", "EPSG:5973", "EPSG:5974", "EPSG:5975", "EPSG:3006", "EPSG:5846", "EPSG:5847", "EPSG:5848", "EPSG:5849", "EPSG:5850", "EPSG:5851", "EPSG:5852", "EPSG:5853", "EPSG:5854", "EPSG:5855", "EPSG:5856", "EPSG:5857", "EPSG:5110", "EPSG:5109", "EPSG:5108", "EPSG:23700"
If your project is in a different coordinate system please let us know via e-mail: support@pointscene.com and we will add support for that coordinate system.