Raster Upload
Click on Select Raster (or drag and drop files)

Enter capture date and raster type, then click Next
Your data bounds should be visible on a map, if not go to Common problems with raster upload

Click Upload
Keep the browser tab open until the upload is complete
Optional: Keep tab open after the upload is complete to check the processing status. This will take several minutes, depending on your file size.
Note! You can now close the tab if needed! The processing is done in the backend, so closing the browser will not stop the process.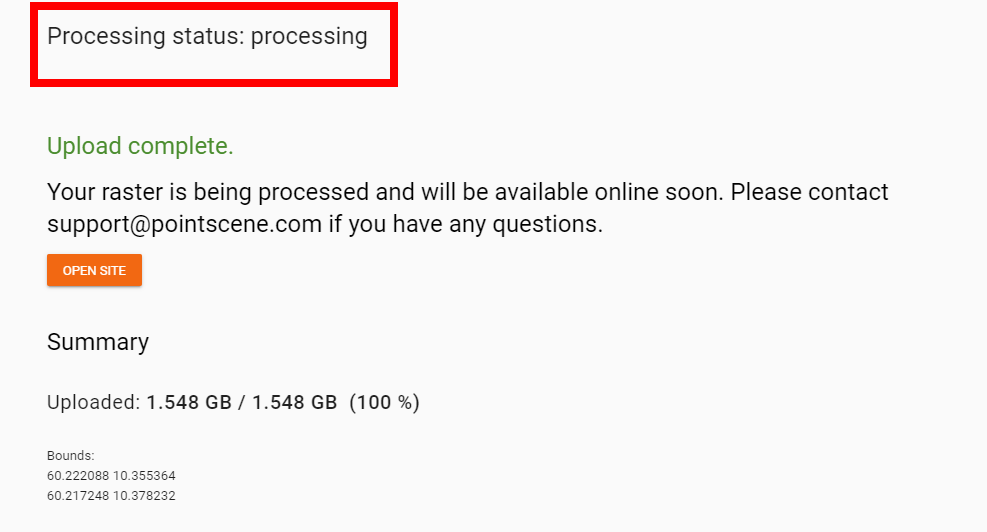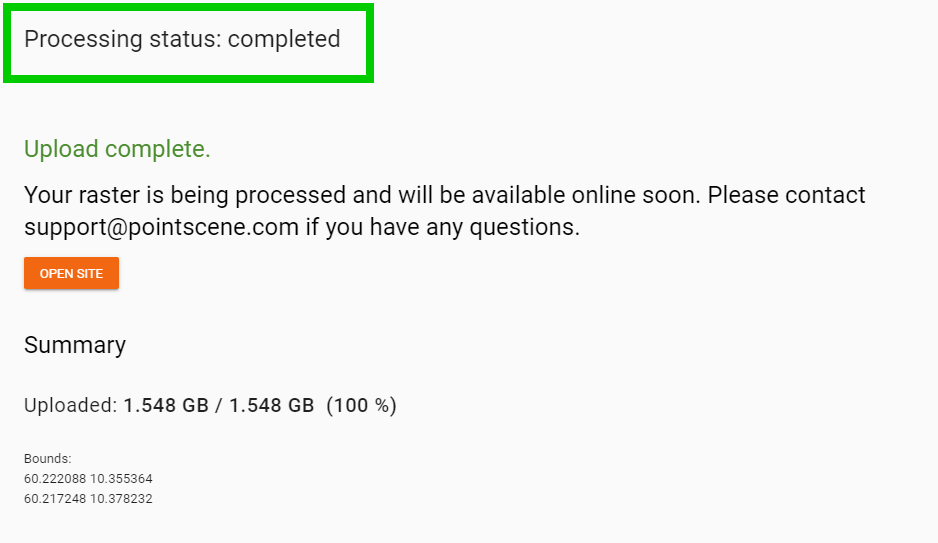 8. Once the processing status is completed, you will be the orthophoto in the map and download data -tab.
Note! DSM and DTM layers are not visualized in the map but are utilized in the volume report -tool.