Creating a 3D viewer link
You can create a 3D viewer link for anyone to open and view. Our 3D viewer links do not require signing in and they expire in 7 days or 2 hours depending on the button you use.
You can add up to 10 layers of data. The supported data layers are point clouds, LandXML, IFC models, orthophotos, plans (Map-layers), and 360 images.
Upload the required datasets with their own upload pages:
Once data is uploaded and processed (you can see the data layers on the map) you can create the 3D viewer links.
Open your Site
Open the Menu on the left
Select your desired layers
Click on Open 3D viewer (or Copy link)
The 3D viewer will open into a new tab
Try it out for yourself:
Tips and tricks for using the 3D link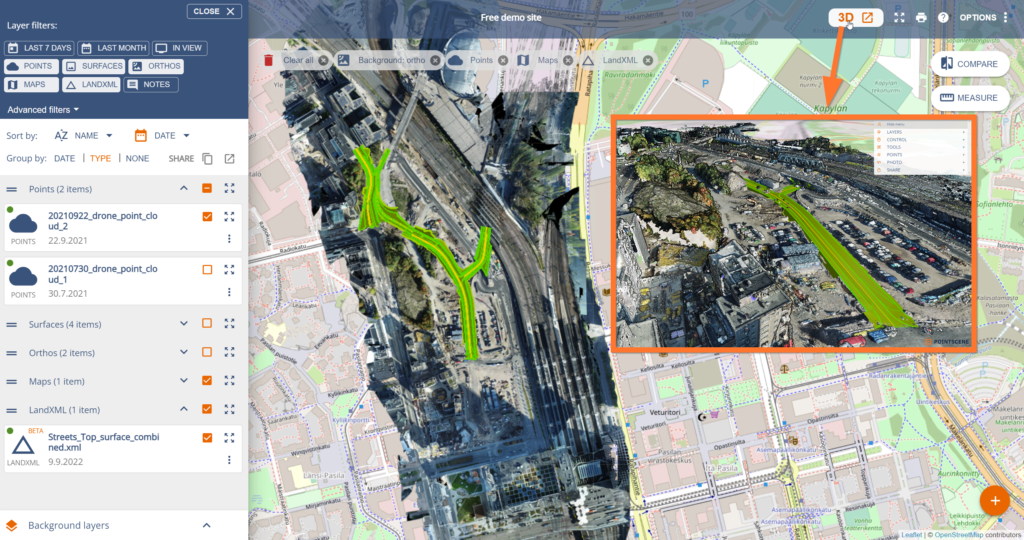 6. View, measure, and share the viewer with the URL. You can send the link to anyone, as it doesn't require signing in.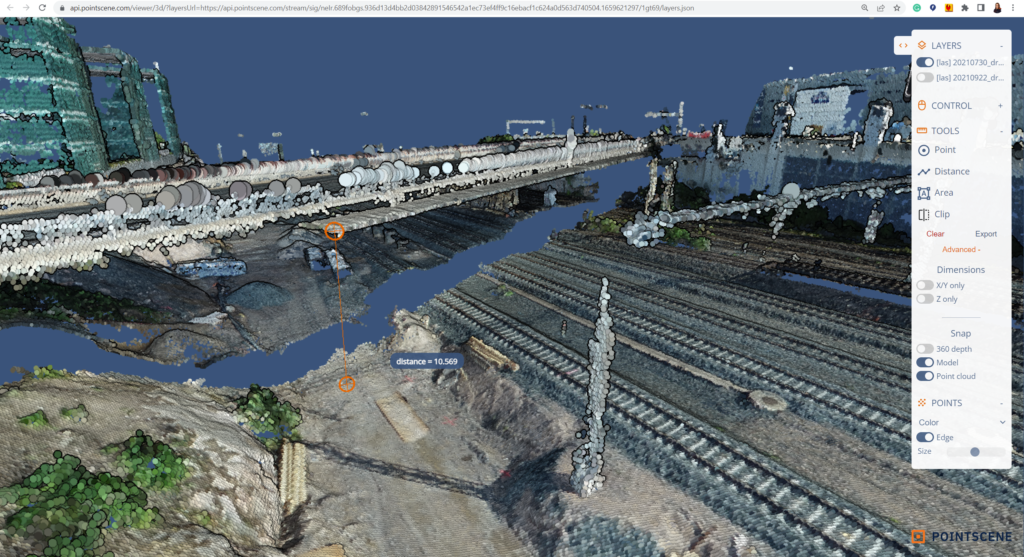 7. If you need to get a permanent link or if the link is accidentally shared with the wrong people and needs to be destroyed, please contact us at support@pointscene.com