Volume Tool
Volume tool can be used to calculate cut and fill values using DSM rasters and LandXML surfaces.
To use the Volume Tool, please upload a surface model raster (.tif) as a DSM or DTM and/or a LandXML surface.
You need to have at least one DSM / DTM raster (GeoTIFF) to use the volume tool.
Calculate Volume (Cut / Fill)
Open a site and zoom into an area of interest and you can turn on the Surface layers for more guidance
2. Click on Measure and Volume
The tool will select the newest DSM and LandXML that are "In view" by defalt.
3. Select what layers you want to use in the calculations. Read more about the options.
4. Mark the base of the pile / hole by clicking each corner point. Close the area by clicking the first node.
(The selected area must be inside the Top layer (geotiff raster). The bottom layer can be smaller than the selected area. In this case, the volume is calculated in the intersecting areas only.)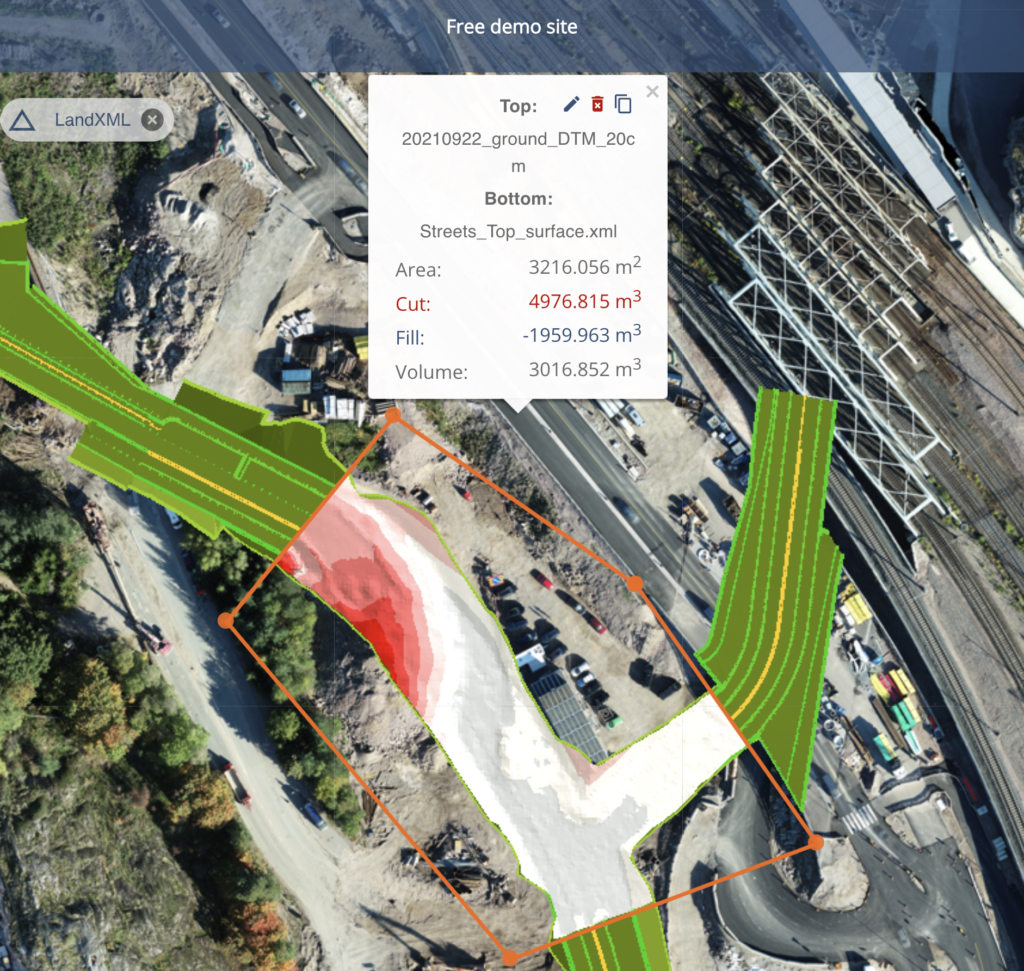 5. The volume is calculated automatically when you click on the first node.
You can change the surface for the calculated area by clicking the pen. You can select a second layer or give a height value and recalculate the volume.
6. You can do multiple measurements at once and combine them with profile, length, and area.
–> The volume tool remembers your layer selection until clicking CLEAR or closing the Pointscene window.
7. You can copy the results as text by clicking the copy button.
More information about how the volume calculations work can be found in this article: How the volumes are calculated
---
You can calculate small and large areas for volume information or the height differences as an overview (like below).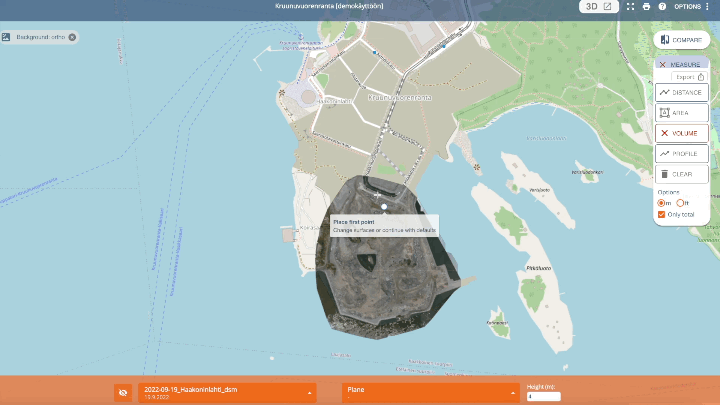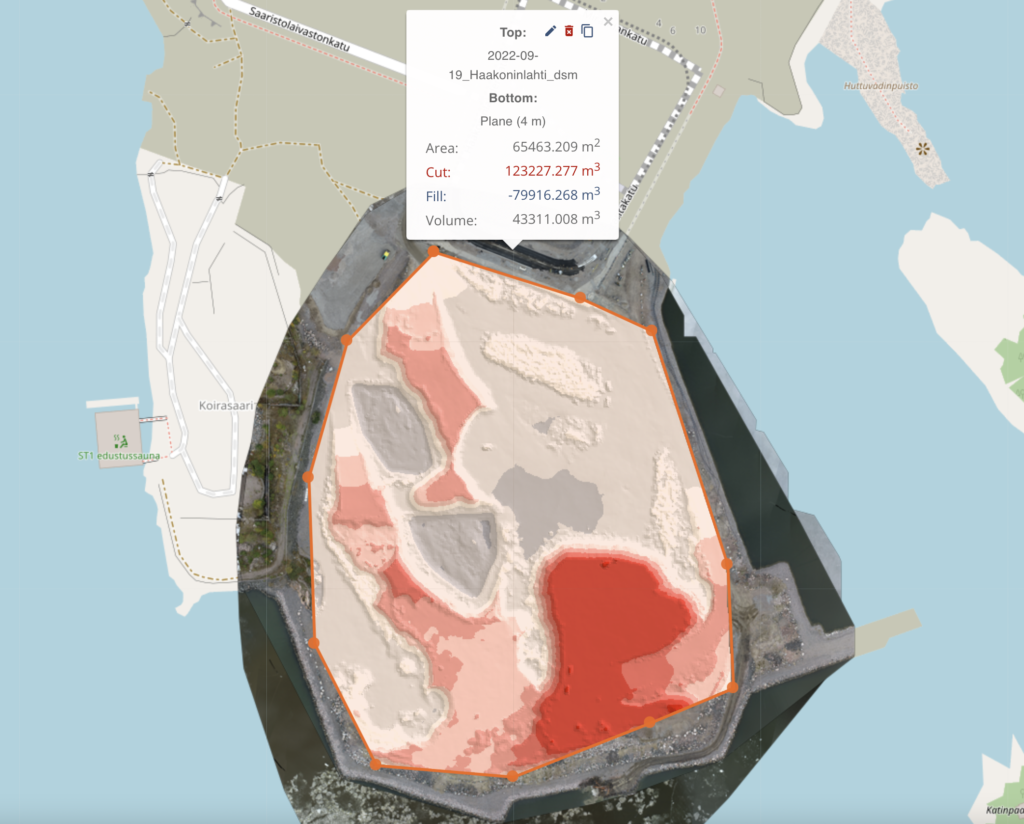 ---
TIPS & TRICKS VIDEOS