Volume Tool
Volume tool can be used to calculate cut and fill values using DSM rasters. In future updates, we'll add the possibility to use LandXML and point cloud files as well. Contact us at sales@pointscene.com if you are interested in using LandXML!
To use the Volume Report Tool, please upload a surface model raster (.tiff) as a DSM or DTM. How to upload raster.
 Calculate Volume (Cut / Fill)
Open a site and zoom into an area of interest and you can turn on the Surface layers for more guidance
2. Click on Measure and Volume
The tool will select the newest DSM or the topmost layer for calculations by default
3. Mark the base of a pile by clicking each corner point. Close the area by clicking the first node.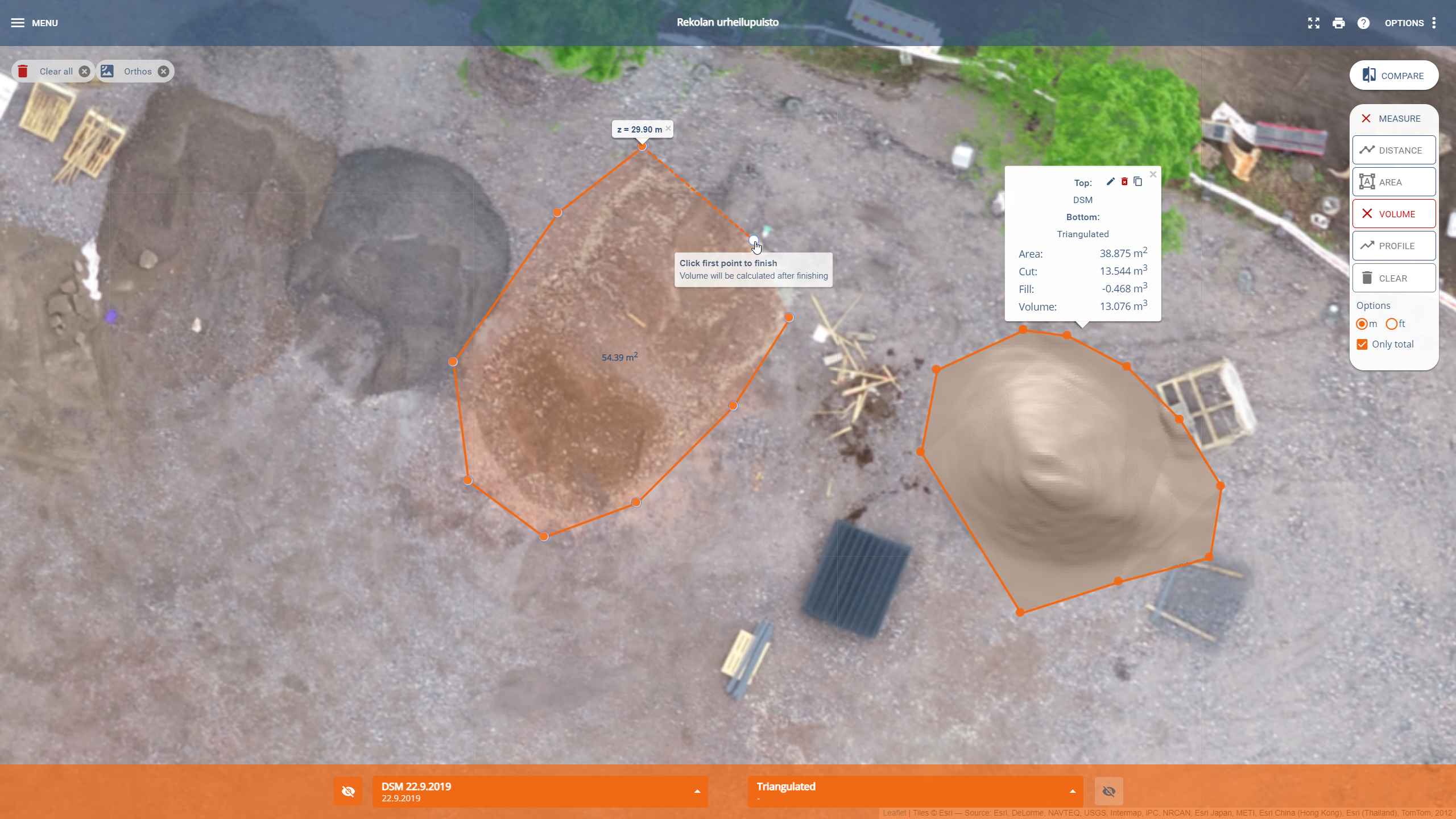 3. The volume is calculated automatically when you click on the first node
You can change the surface for the calculated area by clicking the pen. You can select a second layer for comparison too!
4. You can do multiple measurements at once and combine them with profile, length and area!
5. You can copy the results as text by clicking the copy button.
Video of volume tool: