Volume Report Tool
Volume Report tool can be used to calculate cut and fill values using DSM rasters. In future updates, we'll add the possibility to use .landXML and point cloud files as well.
To use the Volume Report Tool, please upload a surface model raster (.tiff) as a DSM or DTM. How to upload raster.
 Calculate Volume (Cut / Fill)
Open a site and zoom into an area where you know you have uploaded a DSM raster (boundaries are not yet visible)
2. Click on the lower right corner and choose Create volume report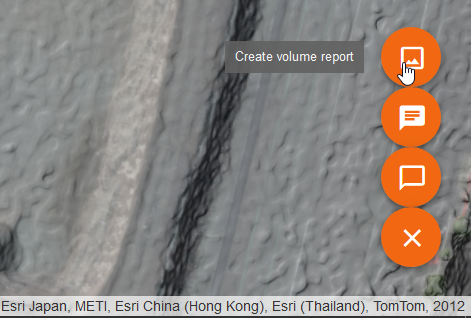 3. Mark the base of a pile by clicking each corner point. Close the area by clicking the first node.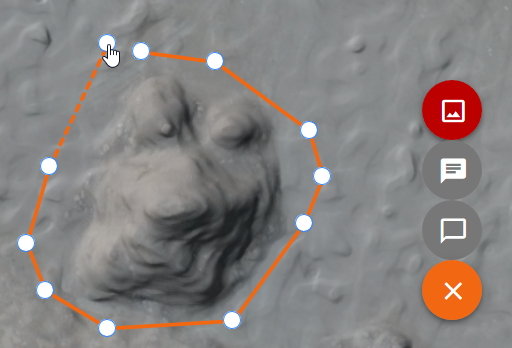 3. Volume Report page opens automatically.
Volume Report page
1. Select surface you want to use for calculations
2. Choose reference surface type. Currently, the supported types include Triangulation and Plane or a second dataset. (Soon supported: LandXML)
3. If you choose Plane, specify comparison height. By default, it is the height of the lowest point in the selected area.
4. Click Calculate Volume
5. The area volume opens below and you can explore the results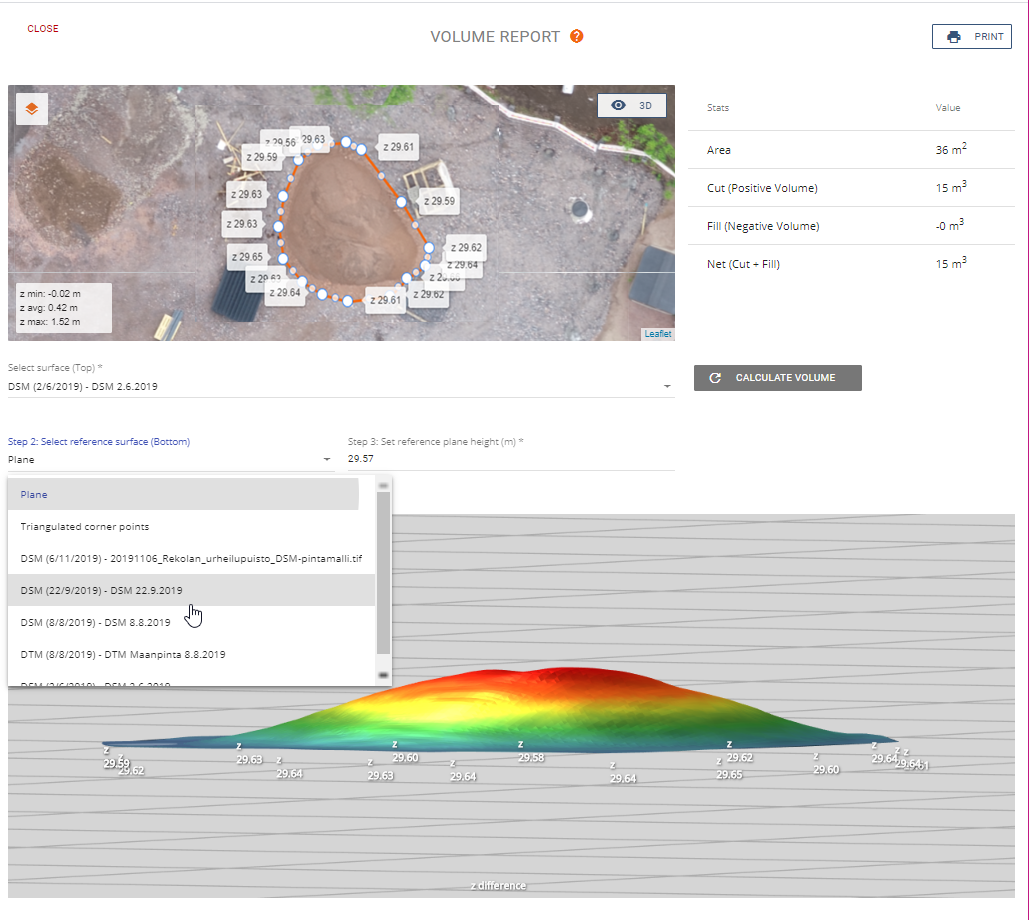 The results are shown as area (square meters), Cut, Fill and Net values.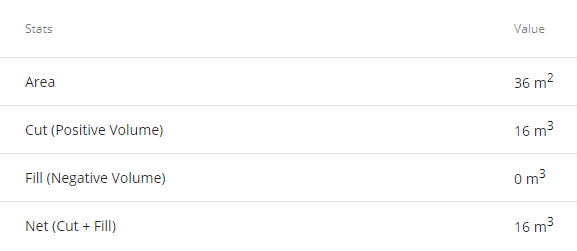 Note! You can change the base map with the layers button.
You can adjust the size of the area directly in the map view. Click the middle nodes, if you feel like you cannot grab a corner.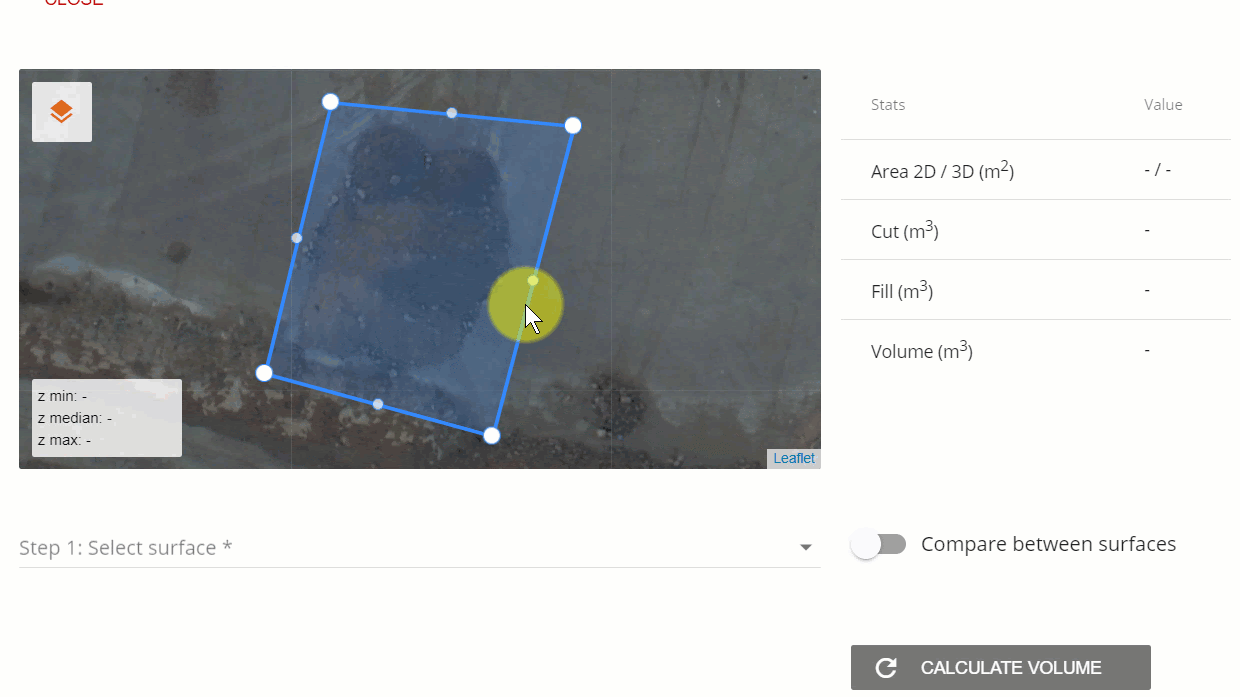 Once the z-values are updated, you can do a new calculation.
Compare between surfaces
The 3D view is the DELTA surface, so the areas of change comparing the two surfaces.
Here in the picture below we have a comparison. The new data set (in 2D picture) has a flat yard. the comparison layer in June 2019 had a pile, so the result negative and the delta surface is a pit!
Print to PDF
You can print the report to PDF using the print tool in the upper right corner.