Common Problems With Raster Upload
Make sure that you see that your data is in the right place. The picture shows how the Upload tab should look like when data is added.
If you see your data bounds on top of the base map in the right place, the data have been read correctly.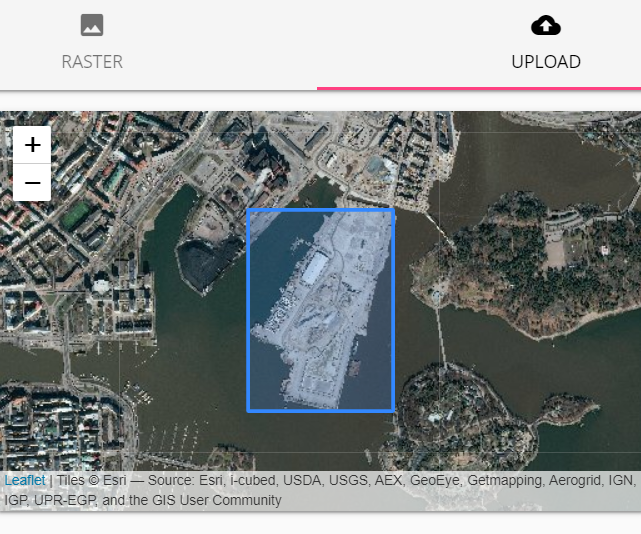 Click Upload button to proceed.
Button is on the bottom of the page, you can try zooming out if it is not visible (Crtl+–)
IF map says "Map not available" and when you zoom out you realize the location is wrong, you must correct it first with the following instructions.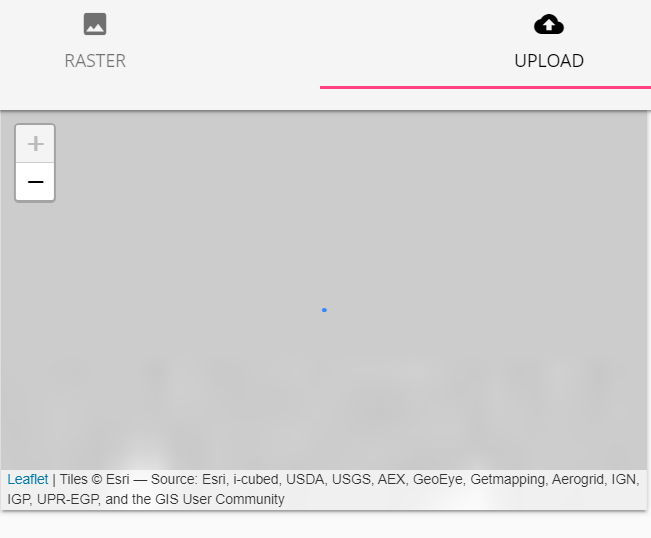 Tip:
If you still have problems with uploading your data into Pointscene, make sure that:
Point clouds are in LAS, LAZ or E57 format and in projected CRS
Orthomosaics and DSM/DTM are in GeoTIFF, jp2, jpg or png format, also in projected CRS (Coordinate Reference System)
Check out our instructions on how to correctly export data from popular drone photogrammetry software in the videos here
Contact support@pointscene.com