Common Problems With Raster Upload
The most common problems are
A missing world file (TIF + TFW, JP2/JPG + JGW, PNG + PGW)
Wrong EPSG code
Corrupted file
Too many rasters merged together (recommended is about 2-20 in a small area)
Orthophoto covers a too big land area (~ over 10km x 10km)
How to avoid errors
Make sure that you see that your data is in the right place. The picture shows how the Upload tab should look like when data is added.
If you see your data bounds on top of the base map in the right place, the data have been read correctly.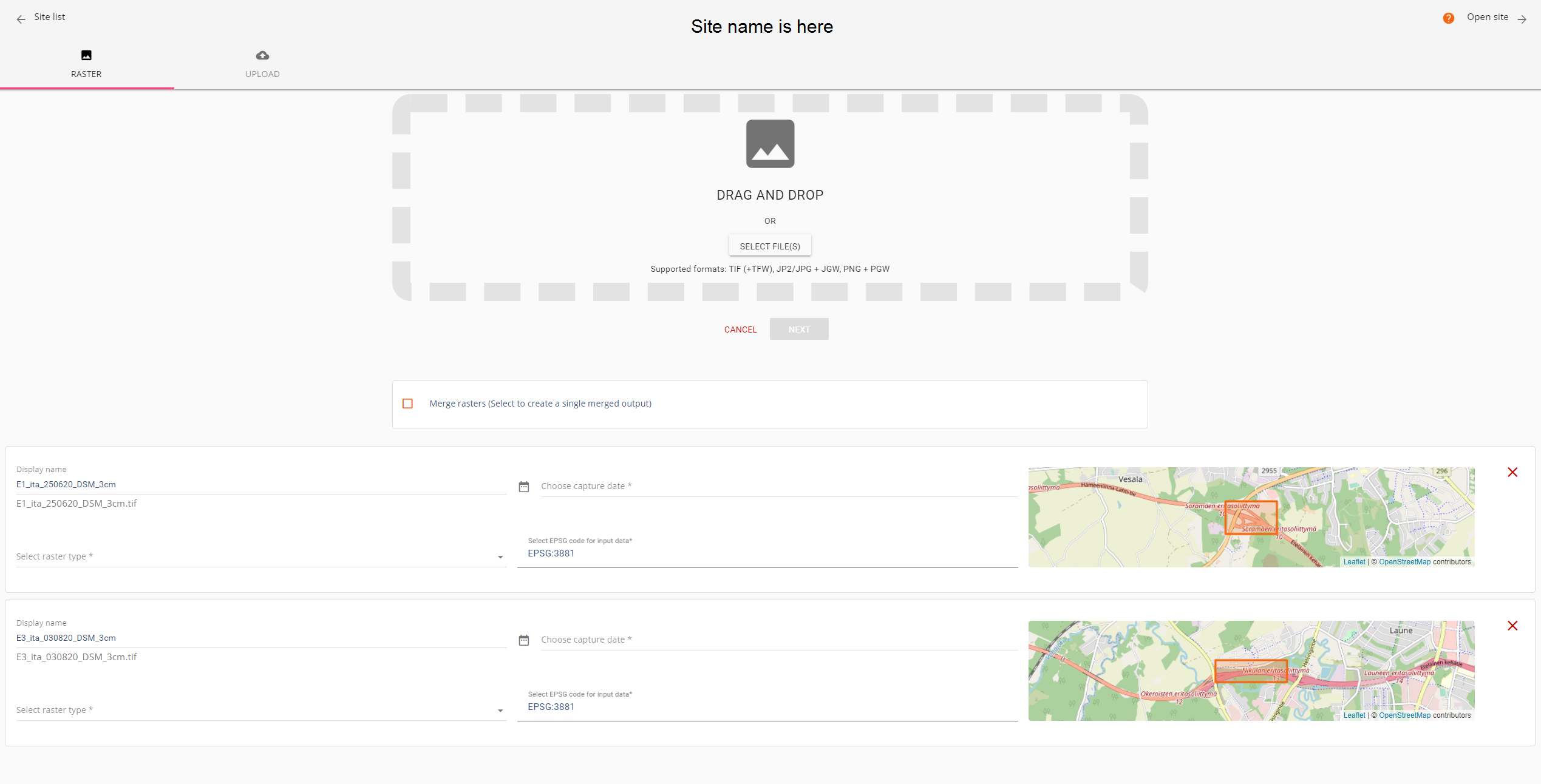 IF map says "Preview not available" or when you zoom out you realize the location is wrong, you must correct it by giving the correct EPSG code.


You can search with the EPSG numbers, Country name, or with the coordinate system name.

Tips
If you still have problems with uploading your data into Pointscene, make sure that:
Orthomosaics and DSM/DTM are in GeoTIFF, jp2, jpg or png format in projected CRS (Coordinate Reference System)
Do you have the world file available? Upload it together with the orthophoto (with the same name)

E.g. "orthophoto220812.jpg + orthophoto220812.jgw"
Extentions for different files: TIF +TFW, JP2/JPG + JGW, PNG + PGW

Check out our instructions on how to correctly export data from popular drone photogrammetry software in the videos here
Contact support@pointscene.com
Note! Orthophotos that cover a large area will take longer to process. Processing time is anything from minutes to hours and even over a day. If you don't get a completed or error email within 48 hours, contact support for more help.