Infrakit point cloud integration
Note! Point cloud must be first in Web Mercator projection (epsg: 3857), as that is the only projection Infrakit supports!
You can convert your point cloud when uploading the files to Pointscene. If you want to get a point cloud that is already in Pointscene, you must upload the file again and select "duplicate in another point cloud".
If you need help you can contact our Support (support@pointscene.com).
Once the point cloud is uploaded into the Site, go to Publish data and turn on the point cloud layer link (the one with the layer name: title+3857). Copy the link.

2. Go to Infrakit and open your project
3. Open "Visualization" tab
4. Open the house icon on the left and click add point cloud
5. Add Source URL and name + Save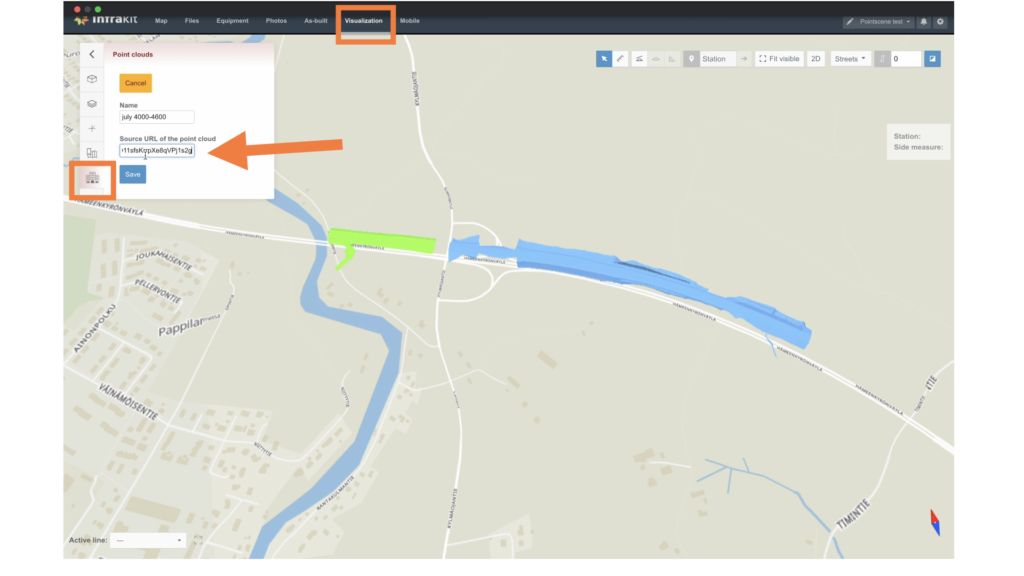 6. Click on the name of the point cloud and the point cloud will be live. Zoom to the point cloud with the arrow. Add your 3D models from the other tabs for reference.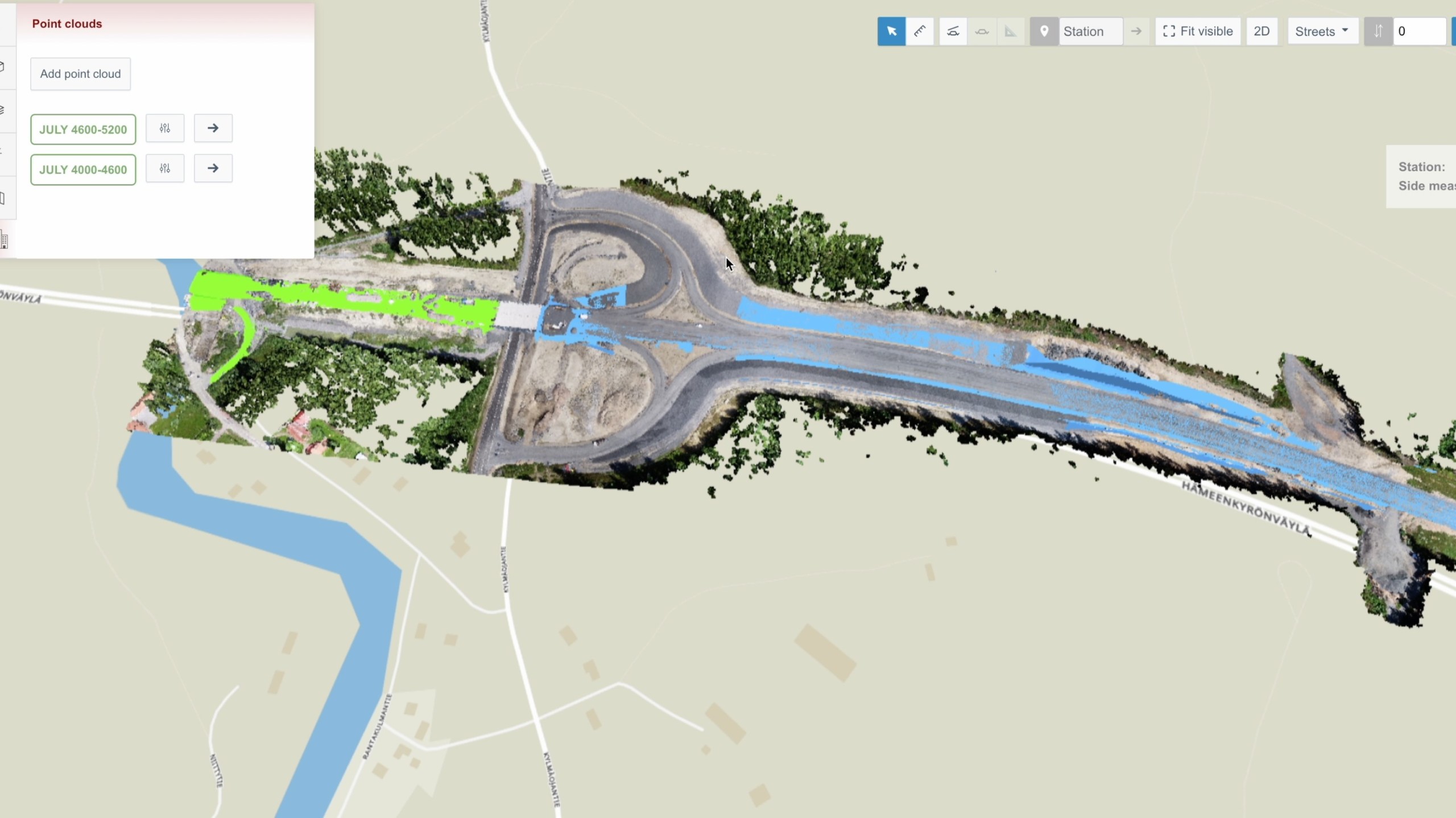 You can change the Color type to Elavation (Click on setting button next to the arrow) and give the height range for the color ramp.