Point cloud integration to Infrakit
Note! Point cloud must be first uploaded in Web Mercator projection (epsg: 3857), as that is the only projection Infrakit supports!
You can upload the same point cloud again in the correct projection. You can help from our support if you don't have the tools for the conversion (support@pointscene.com)
Once the point cloud is uploaded into the Site, go to Publish data and turn on the point cloud layer link. Copy the link (CTRL + C)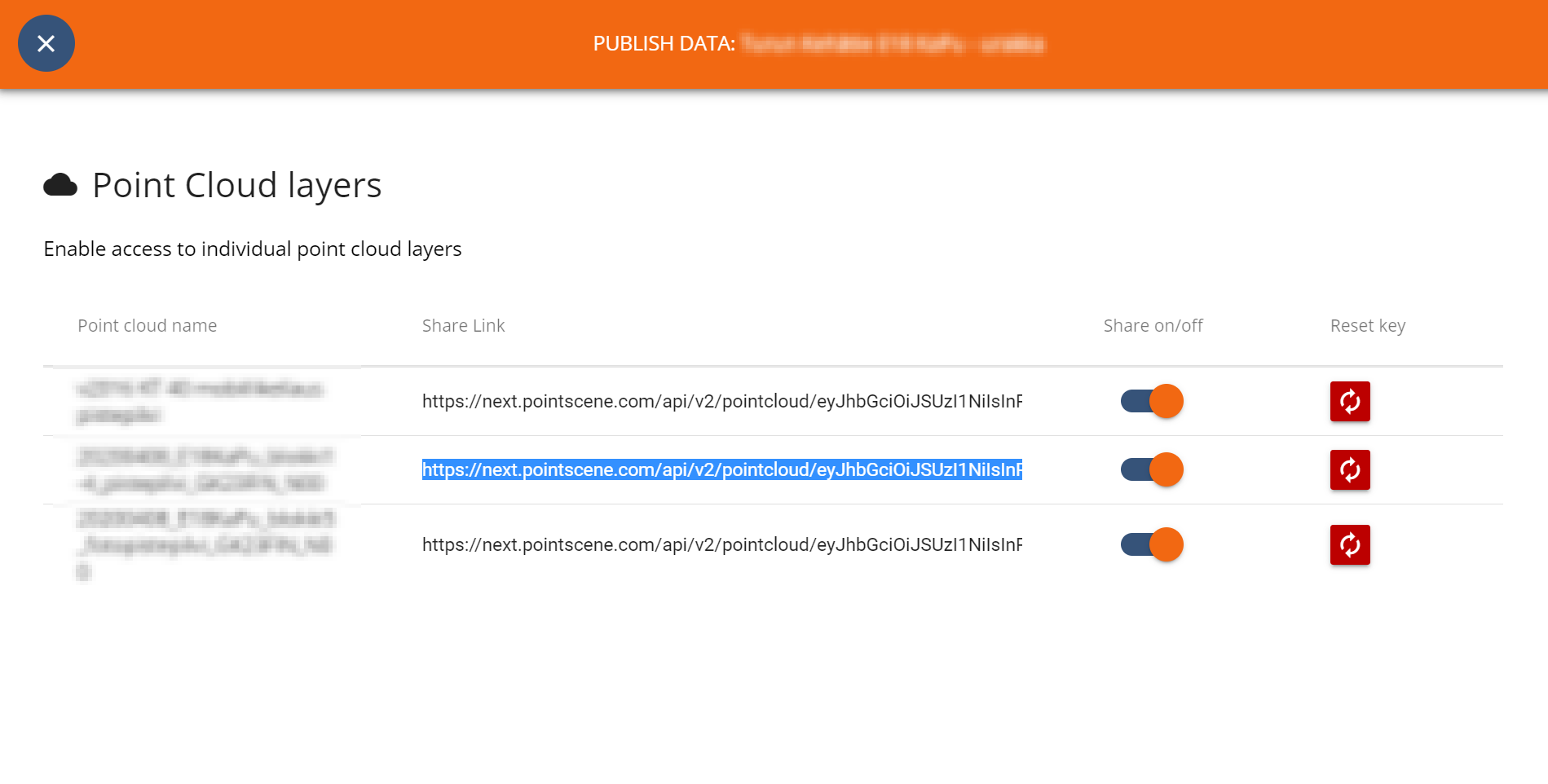 2. Go to Infrakit and open your project
3. Open "Visualization (New)" tab

4. Open the "globe" icon on the left

and click add point cloud
5. Add Source URL and Save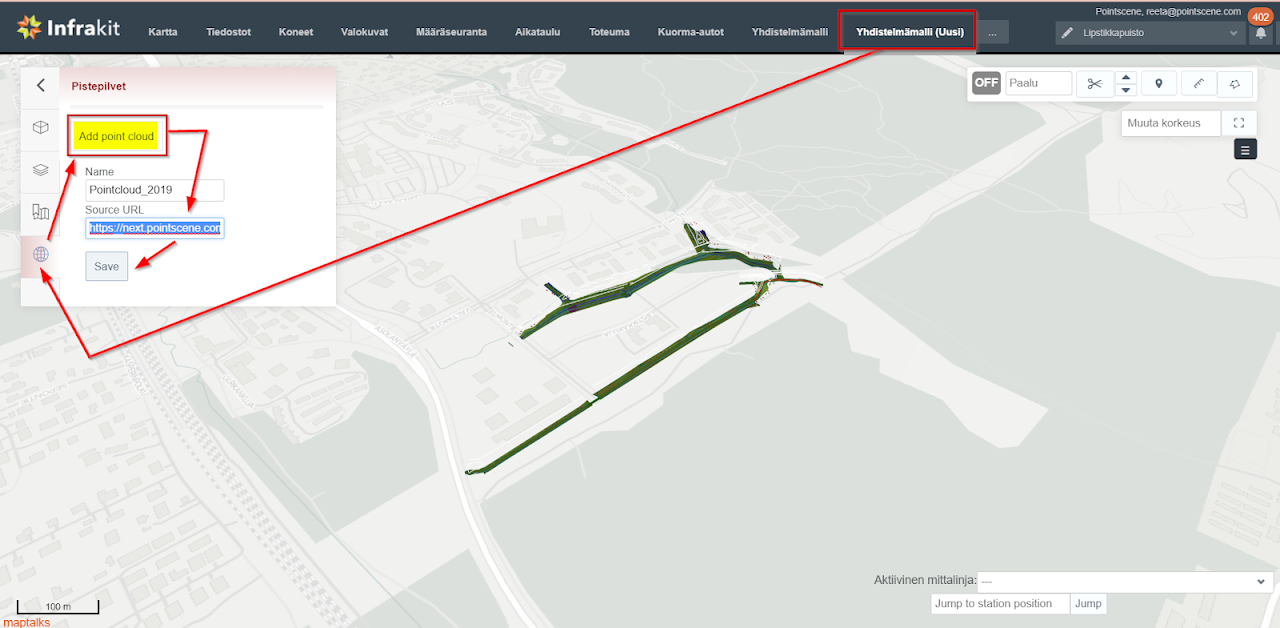 6. Click on the blue arrow and the point cloud will be live. Add your 3D models from the other tabs for reference.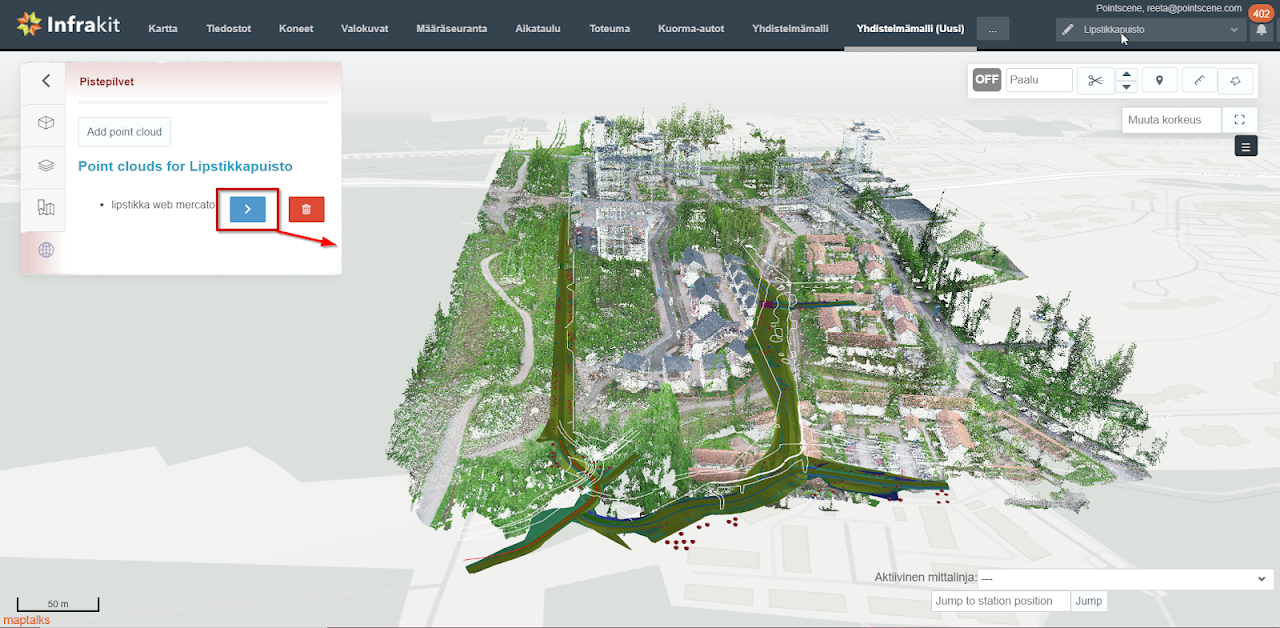 You can change the Color type to Elavation (Click on RGB) and give the height range for the color ramp.