How to add Maps & Drawings
You can add plans and drawings by uploading a raster version of the dataset.
You can rasterize DWG, shapefiles etc. with different software, e.g. GlobalMapper, ArcGIS Pro or 3D-Win. Instructions for ArcGIS Pro users.
Once you have a GeoTiff, you can go ahead and open your site, click Options and Upload Raster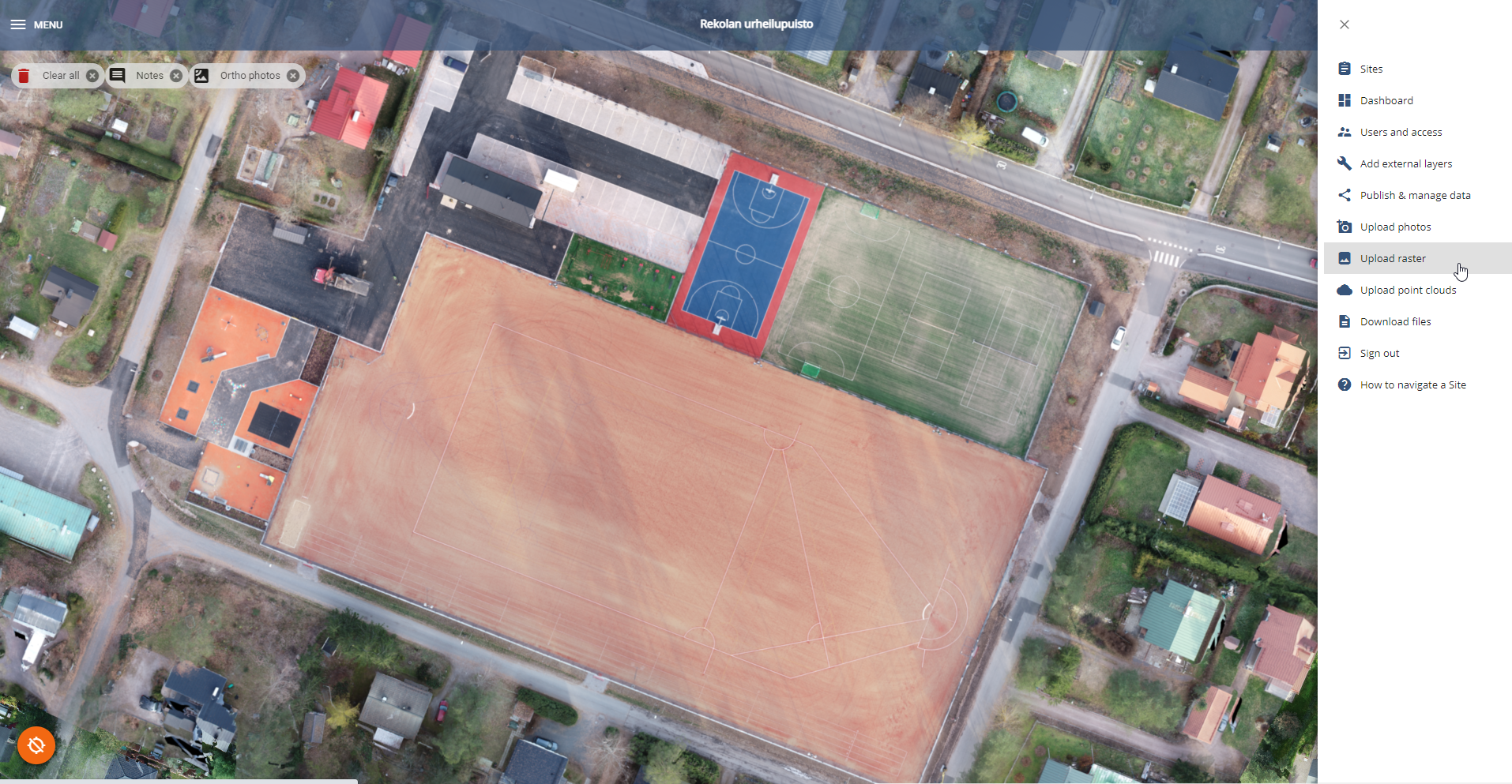 Add your dataset and change the type to: Other Map
Give a name for the layer. The layer cannot have a date, so the calendar is disabled.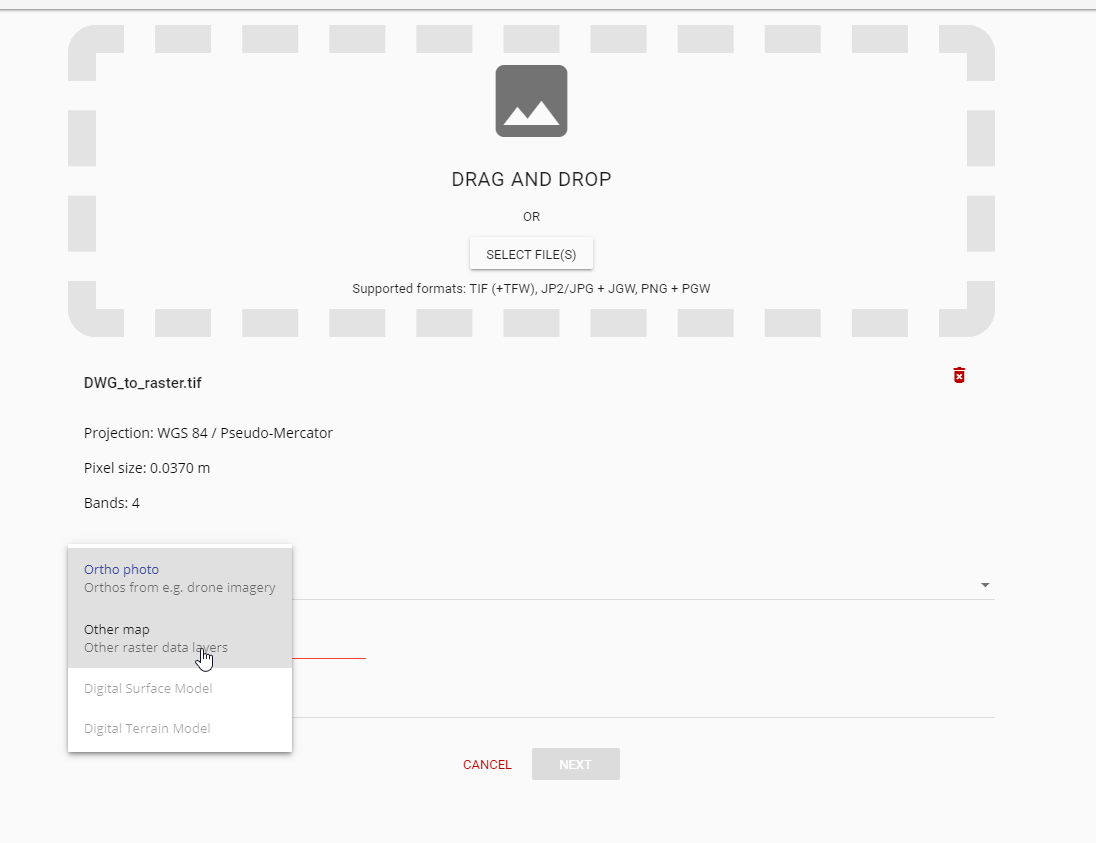 Click Next. Check that your data is in the right place (preview with GeoTIFF, no preview for JP2, JPG, or PNG)
Click Upload and wait for an email confirmation.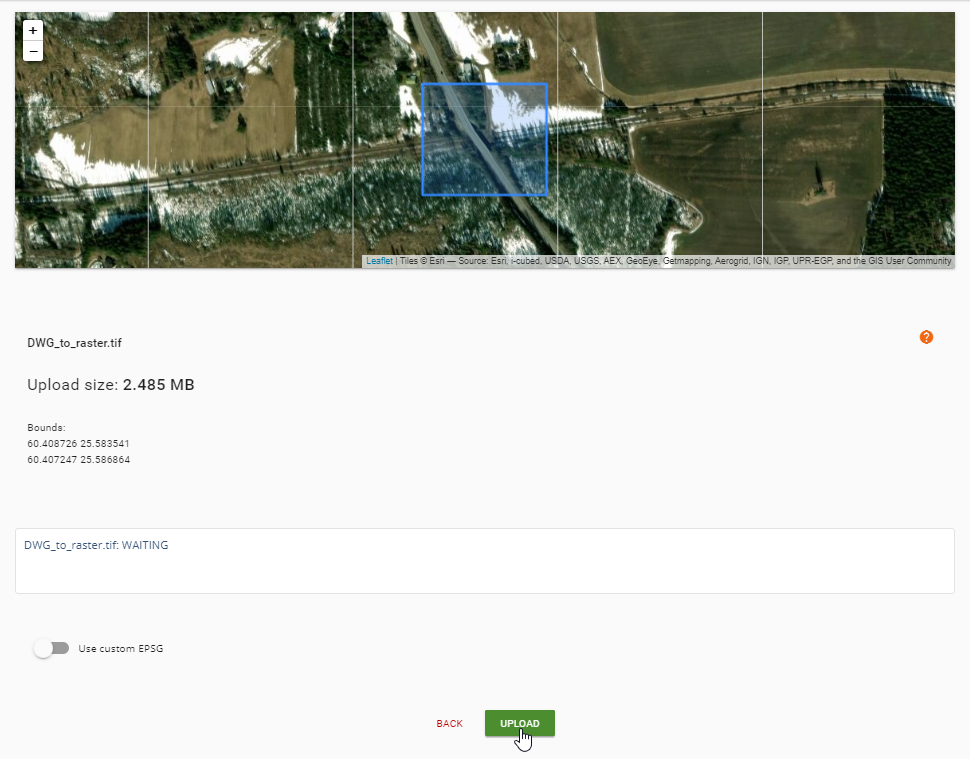 You can find your Maps in the map viewer. If you want to create WMS etc. from the raster, please upload the dataset as an "ortho photo". In that case you will need to input date but you can use any date you want (ie. the same date that you are uploading the file).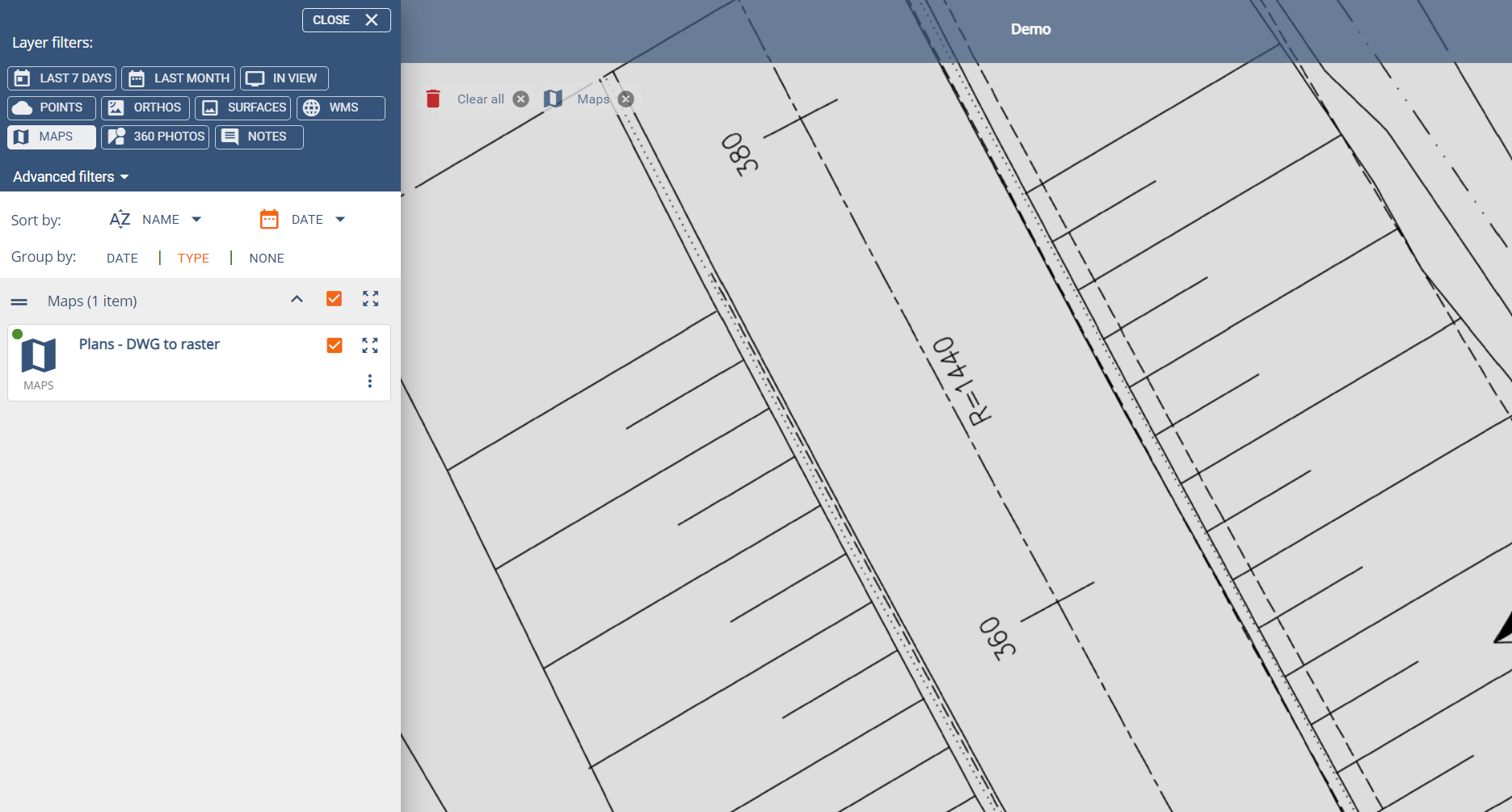 You can edit the layer name and delete the layer from the three dots.