Norwegian construction and civil engineering company Veidekke build a new section of the E6 Norway, the main North-South route throughout Norway and the West Coast of Sweden.
The motorway project finished ahead of time and under budget according to Byggeindustrien (27.10.2020). Read more on our partner's Infrakit's blog.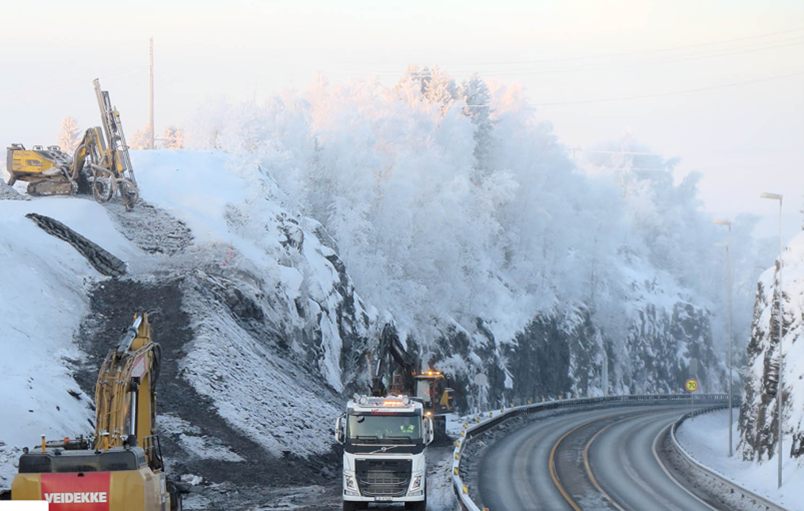 Project Stats
Size/length: 24 km
Budget: €250M (completed 20 % under budget)
Duration: 3 years (completed 8 months before scheduled)
Goal
Have fast and high-resolution access to drone data in Infrakit.
Solution
Pointscene Situation+ package including our automated ortho compilation links.
Workflow
Drone flights monthly that cover the whole project
Upload data to Pointscene
Automatically push data to BIM/design software like Gemini Terrain, Infrakit and use as dynamic base maps