Trimble Connect Web was updated and due to the update, Pointscene requires an update as well.
All Trimble Connect Web users need to update their .purl files, to gain access to faster loading point clouds.
Updating point cloud files
In Pointscene – Open the Publish & Manage page and click download your connected point clouds.
Upload the files into your Trimble Connect project and test the connection.
Delete old .purl files.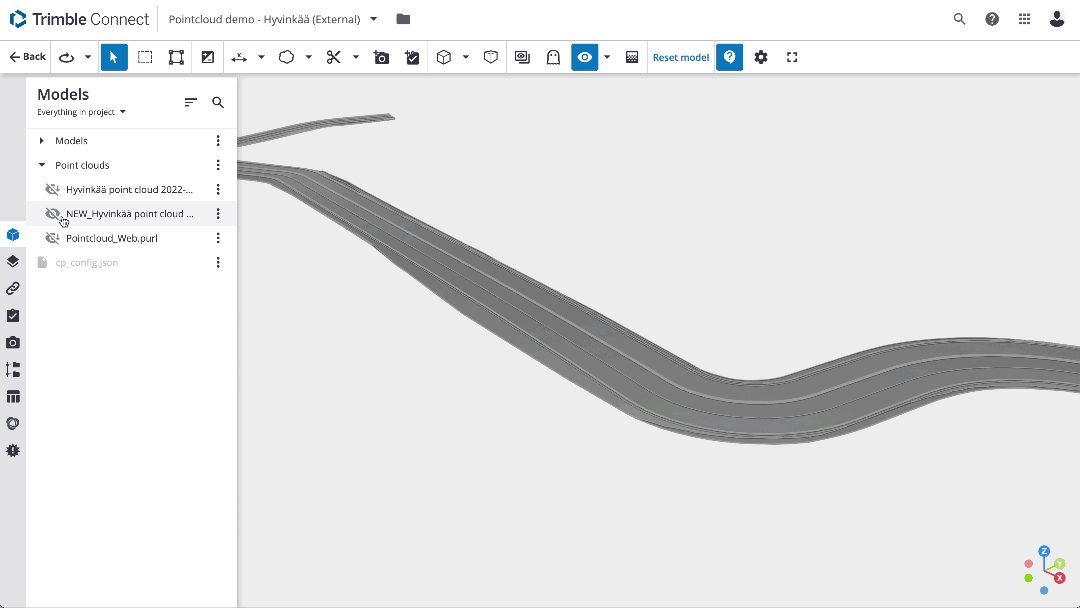 In Trimble Connect desktop, there is no loading time difference between old and new .purl files. You can continue to use the old ones, if your entire team uses only desktop. If anyone uses web, we recommend updating the purl files.