E57 upload
To upload E57 point clouds please use the Upload File page.
Open Upload file
! NOTE ! Please use first the Upload file and NOT Upload Point cloud. If the Upload file page fails, then you can try the Upload Point cloud page.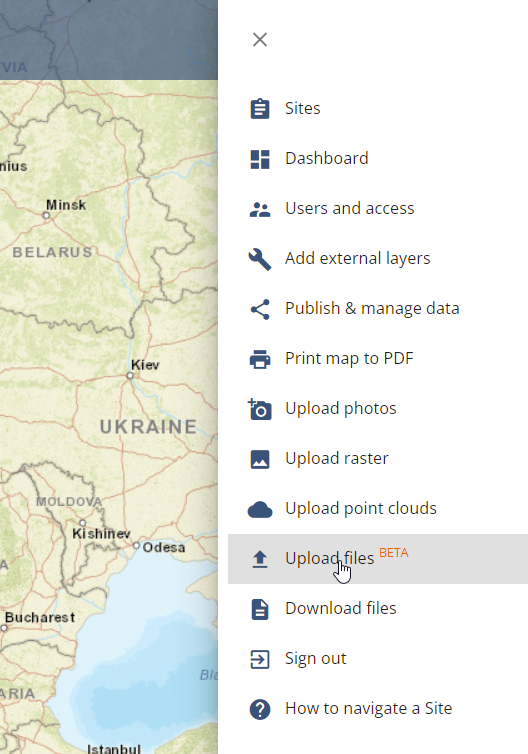 2. Drag and drop E57 file(s)
3. Add DATE, EPSG and TITLE for the dataset.
4. Click UPLOAD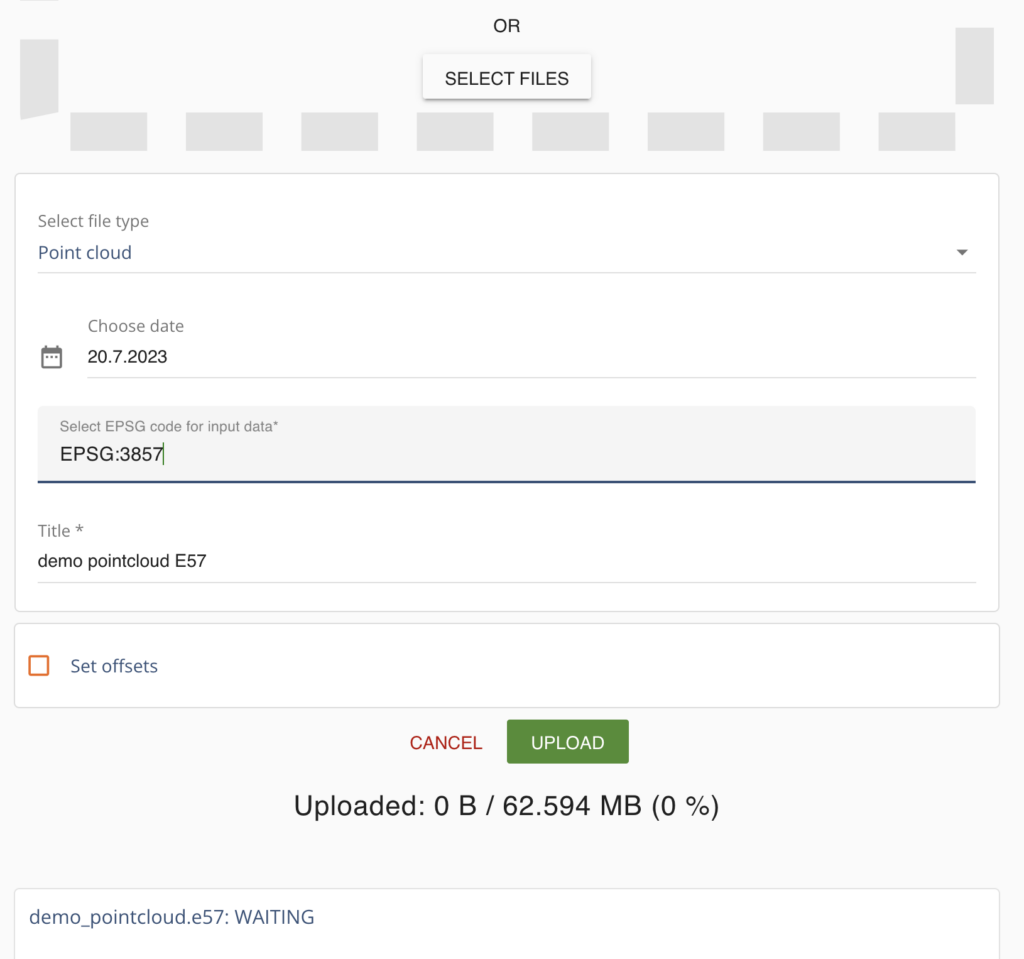 5. Wait until the whole file has been uploaded and the page says you can close the window.
6. You will get an email once the E57 is ready. Embedded 360 images will be published as a separate layer. If the point cloud doesn't have 360 images, artificial photos will be created from the point cloud.
>>> The output of one E57 file is always a point cloud layer and a 360 image layer
>>> You can use the datasets together or separately.
! NOTE ! If you click on the 360 image on the 2D map, it will open into a new tab. By using the 3D buttons you can open the whole data set into 3D and navigate from photo to photo!
Learn more about the 3D Viewer and how to create them.

Tips & Tricks with E57 + 360 images