Now it's time for the Volume tool to improve yet again! We made small but significant adjustments to ease the use of the tool.
In addition, the duplicate point cloud in a different coordinate system was updated to only reproject the point cloud to the new coordinates, with only one output layer.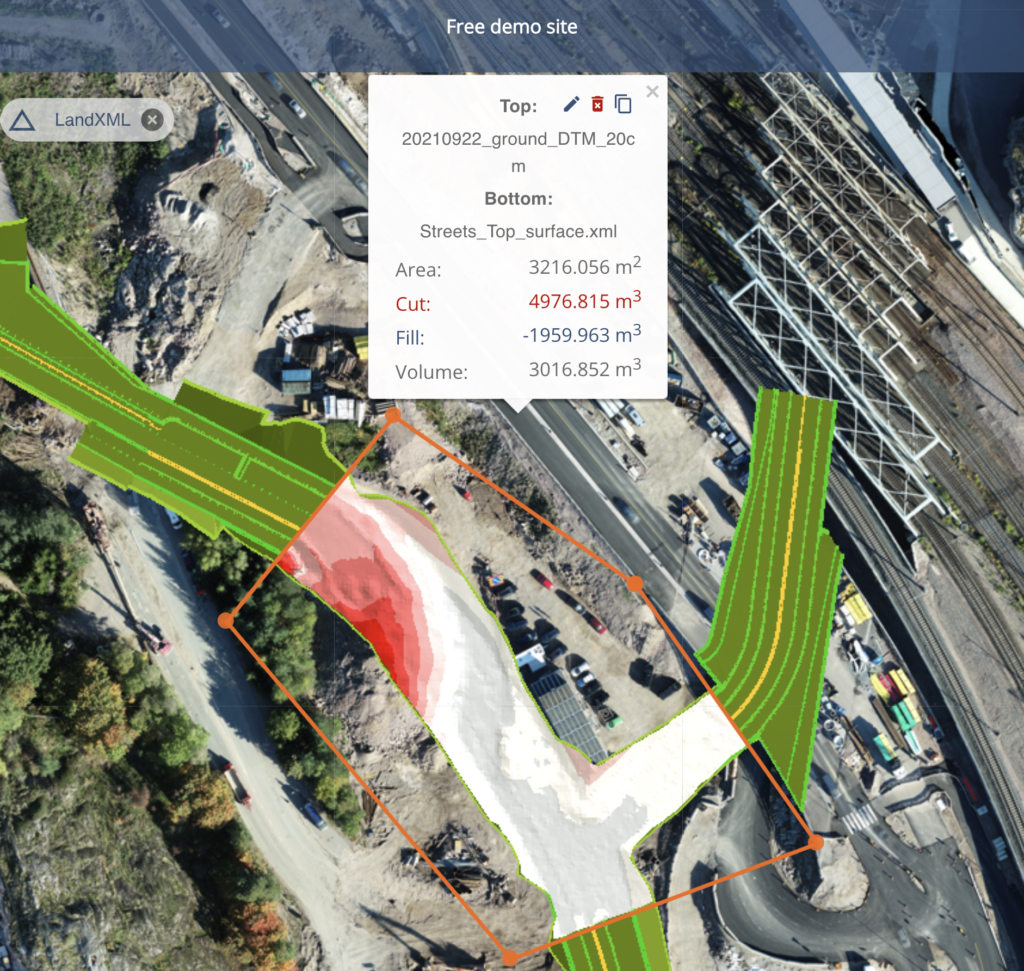 Get access to our free demo site to test the new features in action:
What we heard
Our Volume tool is useful for many of our users, but it was time-consuming to select the same layers again and again when performing multiple calculations at once.
Our "Duplicate point cloud" was most of the time unnecessary, as the users only the need the point cloud in the new coordinate system (e.g. for Infrakit usage).
What we did
Change the "Duplicate point cloud" to "Reproject point cloud"
Updated the Volume tool to show only the layers that are "In-view"
Modified the Volume tool to save the previous selection until CLEAR or closing the Pointscene window
Enhanced the Volume tool to automatically undo all points that are out of bounds of the Top layer
Adjusted how the Volume tool selects the default values for calculation:

The Top surface is now the newest "In-view" DSM / DTM
The Bottom surface is now the newest "In-view" LandXML
If there is no LandXML, the Top surface is set as the option "Triangulated"

Improved the visualization of the surface colors by removing a transparent orange overlay
How it works
The Upload point cloud can also reproject the point cloud if needed. More info in the instructions.
The Volume tool works has the same basic functions with enhanced features.
Start the Volume tool from MEASURE > VOLUME, and notice how the layer selections and list of layers have been updated to show only the "in-view" layers. Some LandXML layers might be listed, even though they are not visible, as their bounding box might be bigger than the actual surface.
Get access to our free demo site to test the new features in action:
---
If you have any questions, you are always free to contact us at support@pointscene.com.