(Est. read time: 4 min)
Road, railway, and subway projects that require tunneling or boring through rock present a number of huge challenges.
These arise due to the difficulties of working underground. For one, conditions are impossible to determine ahead of time and often differ from expectations. Visibility during work is essentially zero. It's impossible to visualize where the tunnel will be, and this makes the experience different from the vertical or infraconstruction projects we're familiar with.
The coordinate systems present problems as well. Since these systems are designed for use above ground, you'll need to translate them on the fly. That means flipping negative numbers to positive to make sense in an underground context. Lastly, time constraints often require teams to start from multiple points in the planned tunnel and meet seamlessly, an especially difficult task when you can't visualize the work in advance.
Tunneling through rock presents many opportunities for human error. And that can negatively affect project outcome.
Lately, you've heard that reality data can help you to overcome these challenges, and you'd like to begin using it on your own project. But there's too much information out there. How do you get started?
This guide will offer everything you need to know to get started. Below you'll find a quick reference from industry experts that explains:
🌍 What kind of data to capture at each phase of your project
👍 What makes good data
👷‍♂️ How to use that data to do your job better
---
!!! Important notes !!!
Rock, not soil: The methods described below are specific to projects that drill through rock. Don't use these methods when working in soil and/or building tunnel supports.
Accuracy: please refer to local guidelines, official resources, and client agreements. Since accuracy requirements will depend on a variety of circumstances that vary according to region and project, we won't offer any specific guidance on accuracy below.

Project phases: actual division of phases may differ in your country. Please treat the guide below as a series of suggestions rather than hard rules.
---
Design and Boring Phase
In rock boring projects, the design process is different from above-ground work because much of the initial conditions are hidden until you start work. That means you'll work from an initial design, but update that design as you drill and learn more about the site conditions.
You should capture reality data as your team bores, and use it to adjust direction of the tunnel, tunnel size, and other project parameters in situ.
🌍 Capture this data
Point clouds

Use high-quality terrestrial scanner, such as a scanning total station
👍 What makes good data
Frequency

When deciding how often to capture, take project circumstances into account

How many drilling locations are there?
How far is being drilled per day?
Is the project spraying concrete?

As a rule, it's better that you don't let the tunnel get too far before you capture a laser scan
Scan often enough so that important changes are recorded as they happen

Density

Measurement points should be very dense for more accurate volume and surface assessments

Accuracy

Use a scanning total station or other top-quality terrestrial scanner to ensure the most accurate measurement possible

Avoid handheld and wearable mapping systems, which work best in environments with corners and flat planes, like indoor
👷‍♀️ How to use the data
Make calculations for removed materials

Track amounts of rock
Get accurate estimates for

Trucks needed to move material
Time needed to move material
How much you can sell the materials for
How much the material might cost you

Optimize boring and blasting

Perform volume calculations to ensure that the tunnel is big enough
Ensure that project is not blasting too much of the rock

Save drill bits
Save time
Save explosives

Manage multiple boring locations

Pinpoint each drill in your coordinate system instead of using tachymeters
Plot the path of each tunnel to ensure that tunnel will connect as intended

Make corrections as needed, re-scan

Annotate spots where the profiles is incorrect
Drill out profile as needed
Scan again to verify
Or wait for final scan (because drainage or sprayed concrete might be added later to control water or limit loose debris)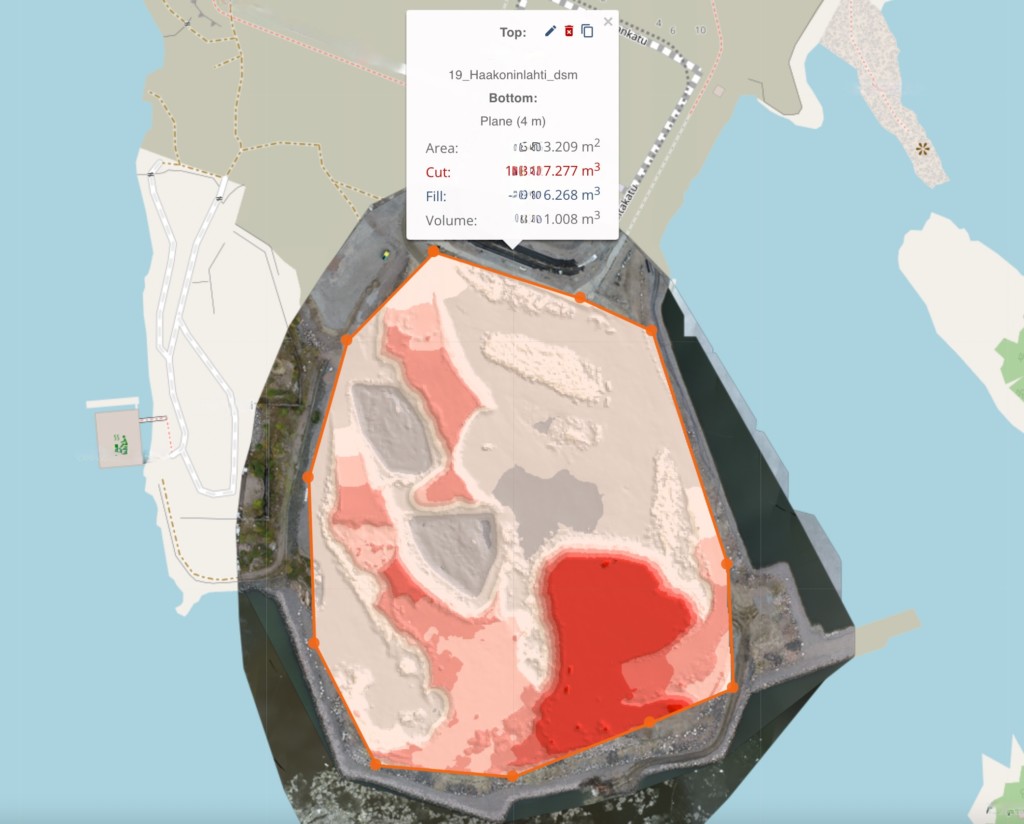 ---
As-Built Capture Phase
🌍 Capture this data
High-quality scan

For train tunnels, put mobile mapper on railway car and push it around in tunnel
For road tunnels, mount mobile mapper on car
For sewage tunnels, tripod-based scanner
👍 What makes good data
Focus on gathering data that reflects the project as it was completed.
Full coverage of as built (and "as delivered") situation,

Including data on roadside equipment, geometry of road, etc.
👷‍♀️ How to use the data
Converted to the appropriate deliverables for project completion.
Produce necessary documentation

Tunnel slope and grade
Drainage locations
Concrete spray for water management

Set a proven baseline for future monitoring

Save data for potential quality disputes regarding bad enforcement or stabilization.

Create 3D models, asset libraries, and inventories for maintenance