(Est. read time: 4-5 min)
Adding new tracks to an existing railway system presents a significant number of challenges. The biggest cause is time. Since construction requires shutting down the rail for the duration of the project, going over the allotted time can cause chaos – disrupting travel for a significant number of people and causing big public relations problems.
These projects can also be quite dangerous. Some phases of the project may require working next to tracks where trains are still passing.
Reality data can help.
This guide will offer everything you need to know to get started with reality data on a rail project. Below you'll find a quick reference from industry experts that explains:
🌍 What kind of data to capture at each phase of your project
👍 What makes good data
👷‍♂️ How to use that data to do your job better
---
!!! Important notes !!!
Accuracy: please refer to local guidelines, official resources, and client agreements. Since accuracy requirements will depend on a variety of circumstances that vary according to region and project, we won't offer any specific guidance on accuracy below.

Project phases: actual division of phases may differ in your country. Please treat the guide below as a series of suggestions rather than hard rules.
---
Design Phase
Design work begins at the early stages of the project, and continues throughout construction as the situation on site changes. Up-to-date reality data can offer a view of current conditions, which is crucial to keep the design process running smoothly.
🌍 Capture this data
High-quality mobile mapping data from rail car

The project requires measuring the tracks themselves at a high accuracy only possible with a laser scanner


Optional: Drone photography

Can be used to capture safety equipment including signs, traffic lights, etc, if they are the primary focus of the renovation project
👍 What makes good data
Focus on getting all the data necessary for design work. Pay attention to:
High Accuracy

Be sure that your data enables the design of straight tracks
Includes full geometry for existing tracks

Your team will need to know exactly where the rail is already built
As well as the topography of the land


Coverage

Don't just capture the rail and land — get signs, lights, signals, tunnels, other features and assets
Cover a wide enough area to accommodate future phases as the project expands
Leave enough room for modifications (sometimes you will adjust boundaries of worksite as work continues)
👷‍♀️ How to use the data
Once captured, use the data to produce all the models and calculations necessary for the initial project design.
Generate baseline topographic models

Determine real-world site context so that design work always has an accurate starting point


Combine topographic models with geotechnical surveys

If surveys exist, use them as extra context for the design
Calculate earthworks quantities/masses

Make more precise estimates for materials
Reduce extra costs or scheduling delays by bringing the correct amount of soil to the worksite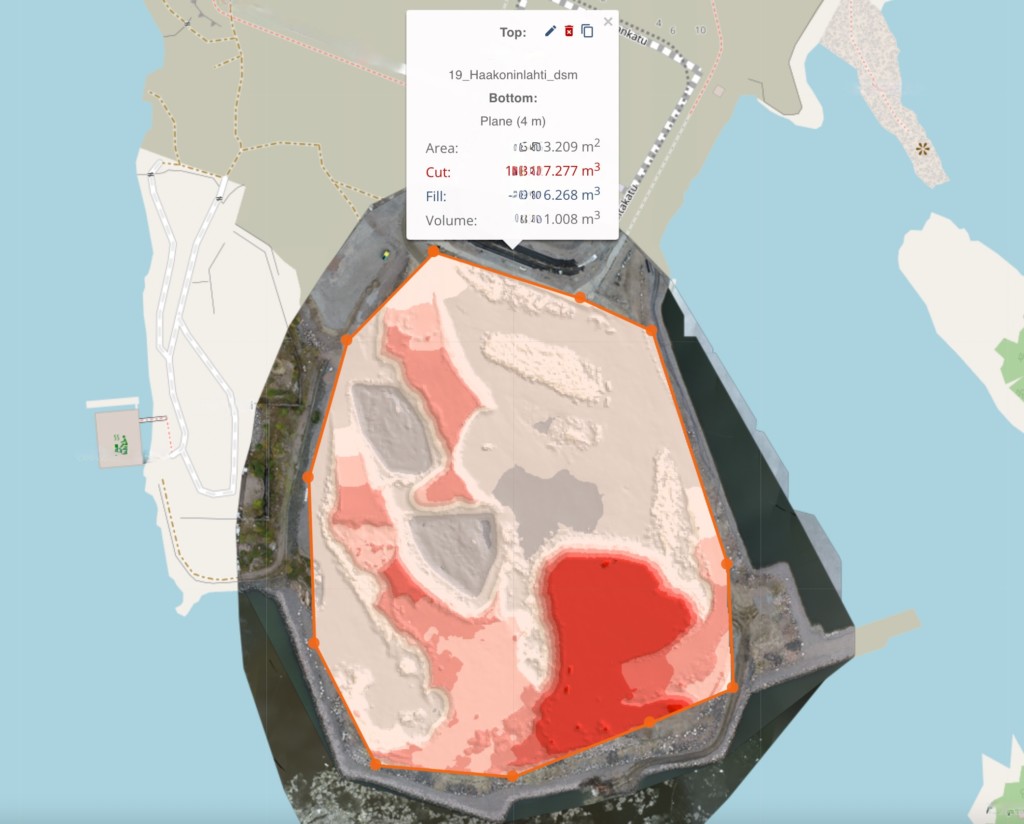 ---
Planning Phase
Once the design models are complete, the project plans construction. In this phase, reality capture offers the data needed to analyze the site for surface condition, material levels, and so on.
🌍 Capture this data
High-quality mobile mapping data from rail car

May be able to use the same data set from design phase
👍 What makes good data
Your reality captures should document any changes that have occurred between the design stage and construction planning. Pay attention to:
Coverage

Be sure to capture all the necessary measurements


Timing and scheduling

Since the time frame is tight, it can be crucial to collect data at the right time
A crucial asset — such as a rail track – may be visible one day, but not the next
Don't assume that a data set is up-to-date. Verify.
👷‍♀️ How to use the data
Update your project assets, including designs, estimates, client agreements, and more.
Generate 2D cross sections

Perform coarse measurements
Analyze whether predicted levels are correct
Produce any paper documentation as required by your project agreement


Generate triangle meshes

Make final cost estimates using detailed real-world data
Verify whether existing maps or models need to be updated
Plan area reservations to determine what space will be used by the project, and whether extra space is needed
Update client agreement
Coordinate the worksite by determining space requirements for

machinery
on-site offices
etc.
Produce new designs

Modify existing models, as needed, to account for changes to on-site circumstances.


Combine point cloud with design model

Visualize the design in its real-world context.
Determine the placement of temporary routes and roads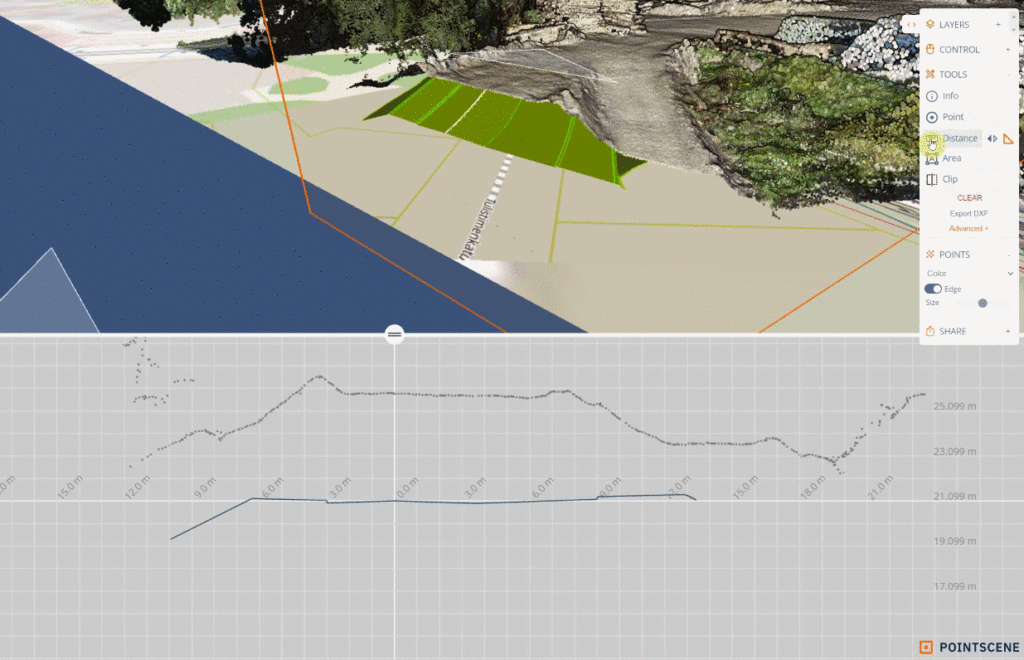 ---
As-built capture phase
These projects move quickly, so often there is no time or need to capture during the construction progress. That means the next project stage that will benefit from reality capture is the as-built documentation phase.

Once rails and other assets have been constructed, reality data acts as a high-quality record of the project's complete state, and a reference for future maintenance and potential QA disputes.
🌍 Capture this data
High-quality mobile lidar point cloud from rail car
👍 What makes good data
Focus on gathering data that reflects the project as it was completed—as opposed to how it was originally designed.
Accuracy and resolution

Be sure that the accuracy meets customer specifications
And properly records the state of thinner assets such as cables or wires


Full coverage of as built (and "as delivered") situation,

Including data on assets such as stations and equipment, as well as geometry of rail, etc.
If rail is electrified, be sure to include cables, wires, and other equipment
👷‍♀️ How to use the data
Converted to the appropriate deliverables for project completion.
Produce necessary documentation

Record rail slope, grade, etc.
Set a proven baseline for future regular monitoring
Verified data for potential quality disputes
Create 3D models, asset libraries, and inventories for maintenance