Pointscene's new 3D viewer has yet again new features! You can now measure your 2D/3D cross-section and get slope values. We also added support for (grouped) 360 images in 3D.
What we heard:
You have told us, that you find the 2D/3D cross-section tool (Clip) useful, but you need to measure what you see in the 2D cross-section.
You have really enjoyed our distance tool, as it provides XY-difference, Z-difference, and 3D-distance in the same tool. You enlightened us that the slope values (ratio and percentage) are at least as necessary as the distance value.
You also let us know, that 360 images cannot be organized only by dates, as you collect multiple sets of photos in one day. Also, some of you have e57 point clouds including 360 images, that could be in the same view and used for measuring purposes.
What we did:
Distance tool update
Toggle distance values to slope values
Clip tool update
Measure distance/slope values from 2D cross-section
360 photo update
New upload process: Upload file -page supports geotagged 360 images (2:1)
While uploading the user can add a name to the set of photos
Grouped 360 images are visible in 2D and can be added to the 3D viewer links
e57 point clouds with images are processed together to created a linked view. Users can measure from the image view.
How it works:
Slope
Use the distance tool to measure and click the arrows to toggle between the labels: distance > slope. Use can measure as well while the slope is activated.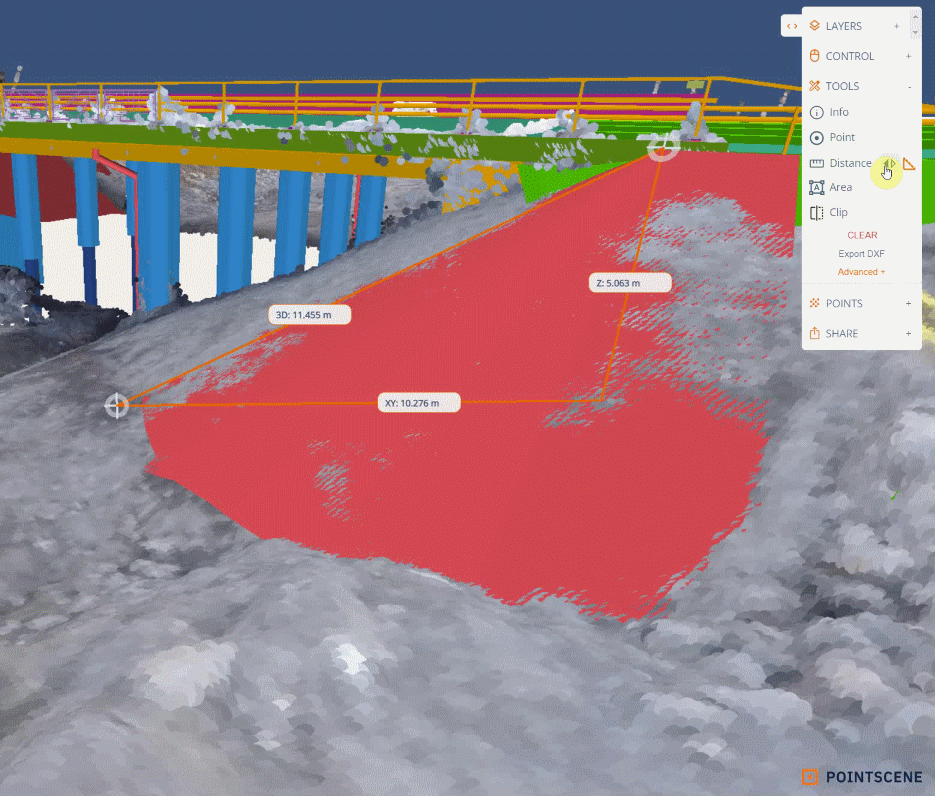 Clip tool
You can use the same distance tool in 3D and 2D cross-section view. Just move the mouse over the border and measure any part of the cross-section (point cloud to model, model to model,..).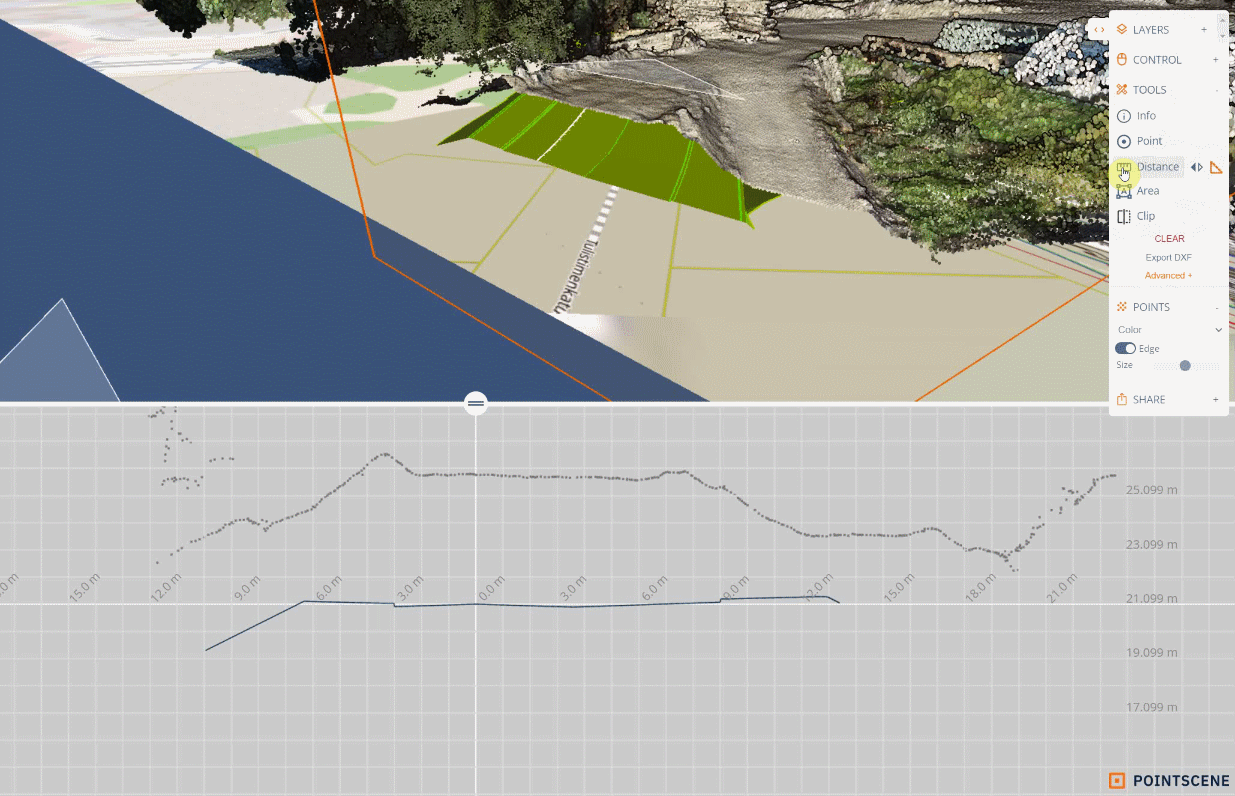 360 images
To get the new features for 360 images, you need to upload them with the Upload file page. There you can give a name and data for your set of photos.
If you have e57 point clouds including images, please use the Upload file page too. The page will recognize the file type and suggest the correct upload method. Please upload only one file type at a time.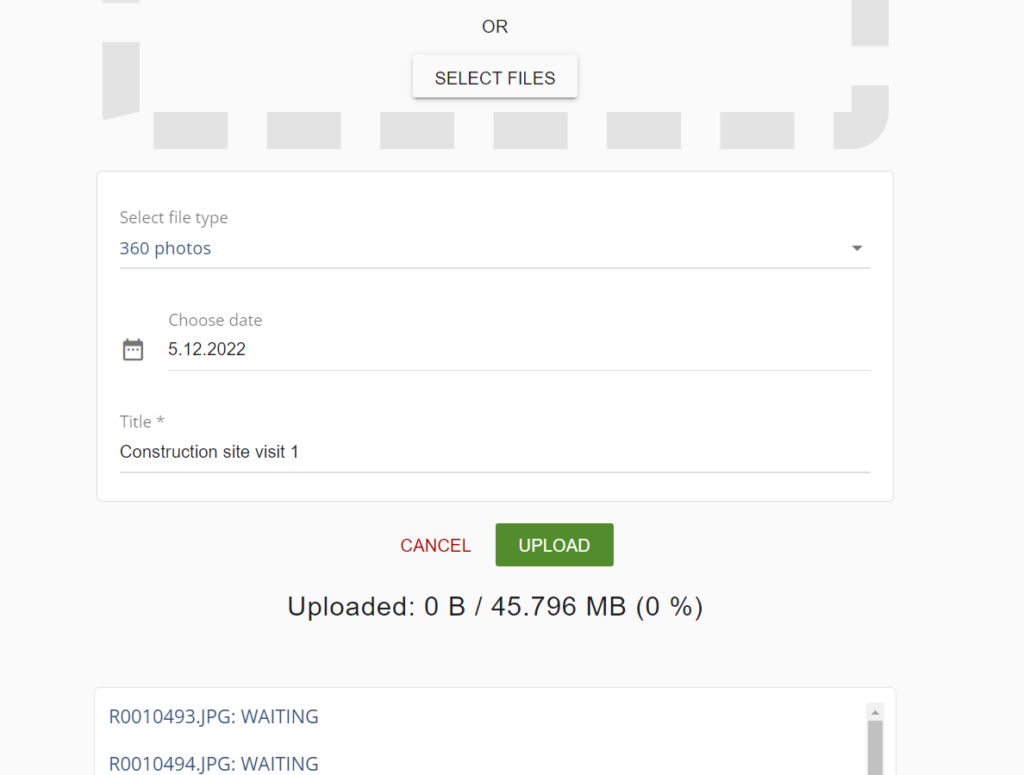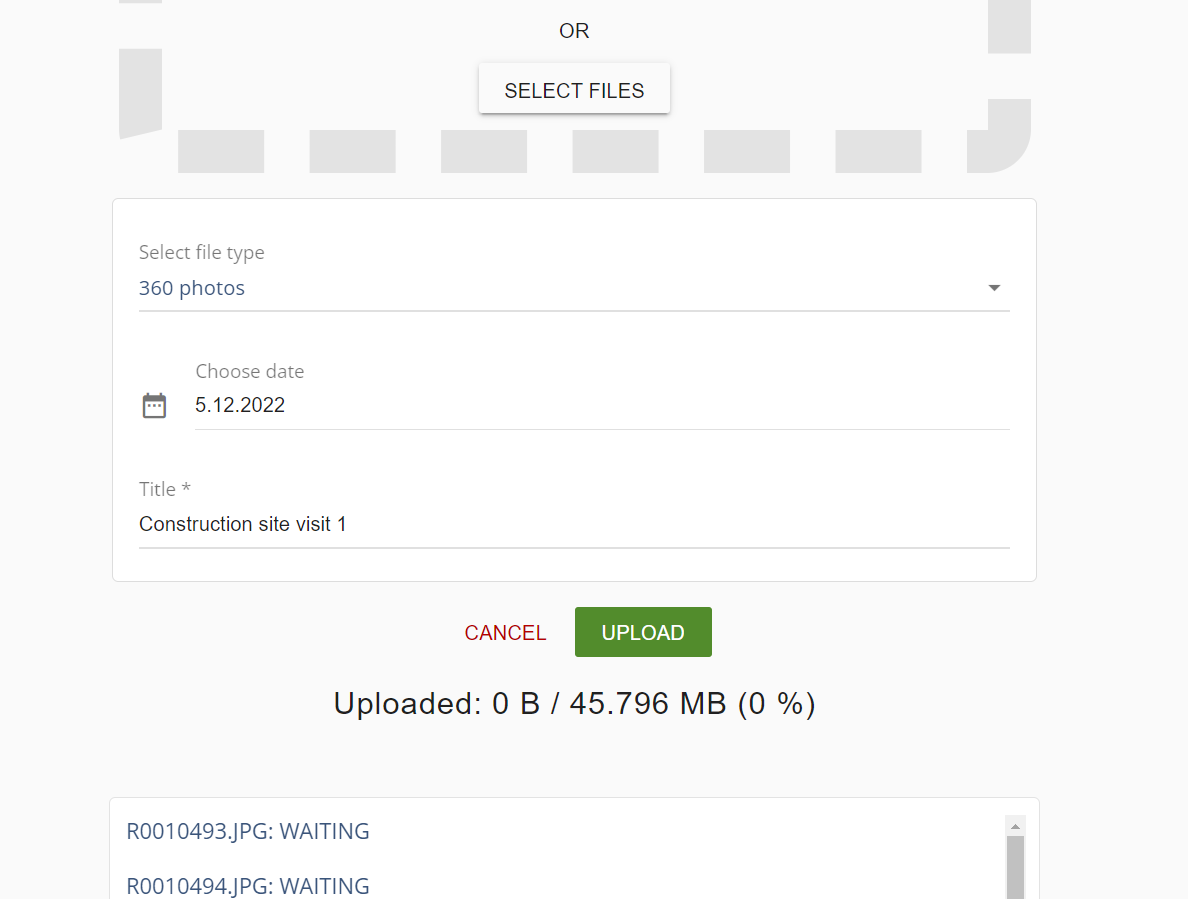 Once you have uploaded a set, they appear on your Site as a group.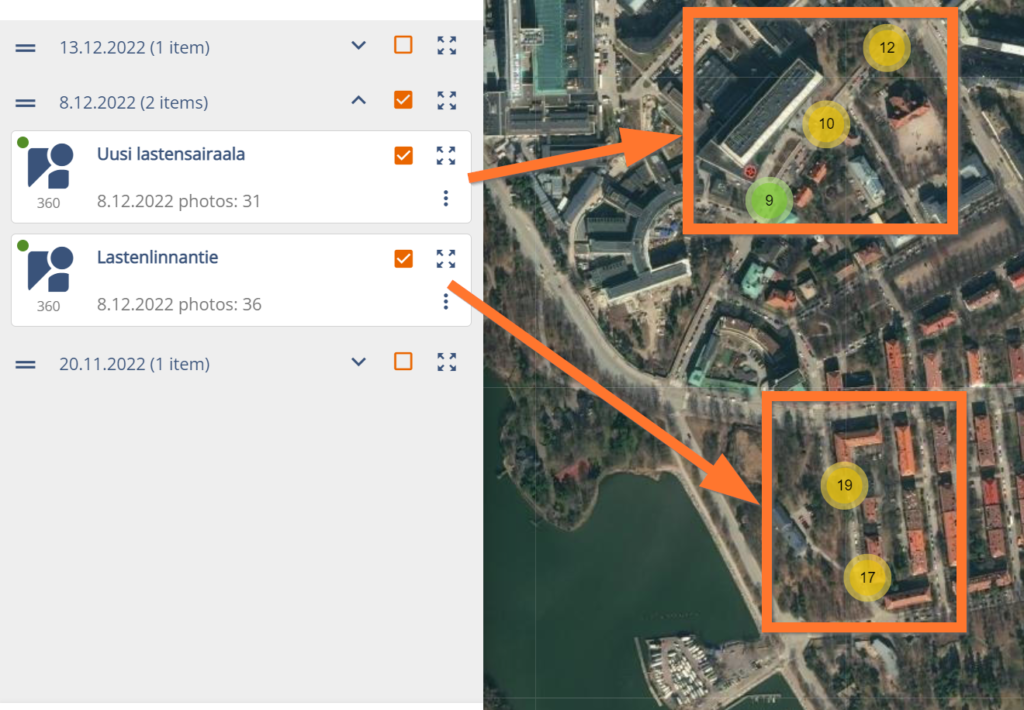 By selecting a group and a point cloud or model, you can open the 360 images in 3D view too. You will see bubbles on the map. By clicking the map, you will get a 360 view of the selected photo. If you have connected e57 point clouds to your images, you can use the measuring tool inside the photo view.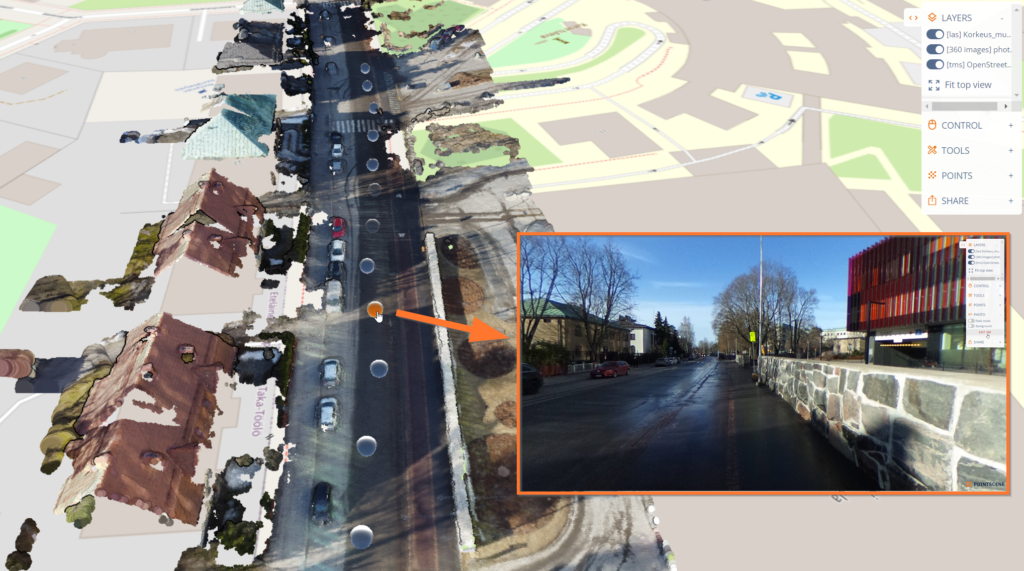 Need more info about the new features?
Book a meeting with us for more info: