We have updated how surfaces are visualized and used in Pointscene. Now they are more shareable and faster than ever before!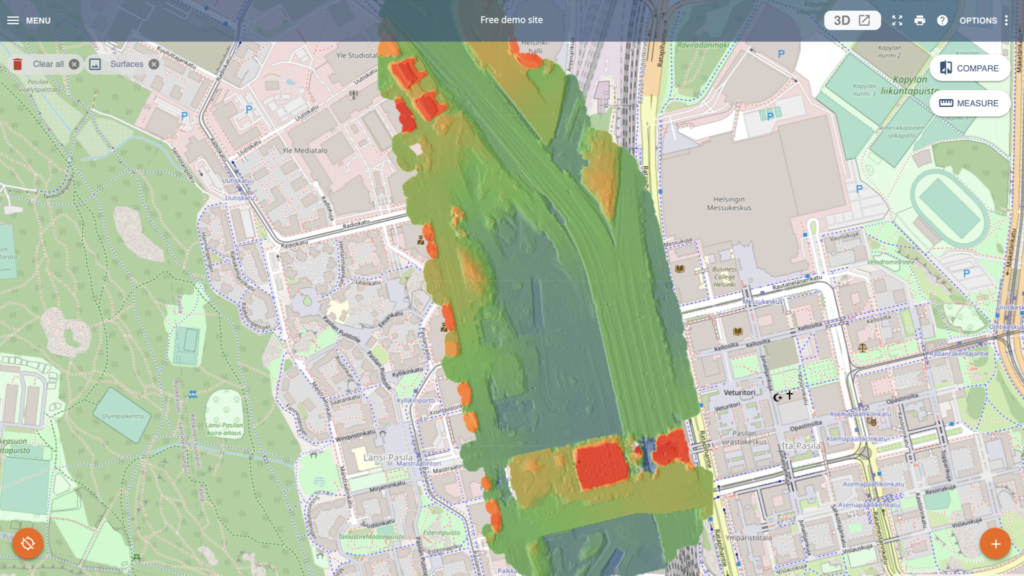 What we heard
Our elevation coloring for surfaces (GeoTIFF DSM / DTM) was good and needed, but was too slow and couldn't be shared. Sometimes you need to see the height differences and orthos at the same time.
What we did
Surface updates
Surfaces are visualized faster
Surfaces can be visualized by elevation coloring or contour lines
Surfaces color and contour level can be adjusted (min-max Z)
Selected surface min-max values can be applied for all layers for comparison
Surfaces can be shared as WMTS, WMS, TMS, XYZ
User settings are shared in the share links (e.g. set min-max = 0-10 m)
Other updates
All sites open faster
Profile tool shows top profile even if there's no data from bottom surface
Volume tool keeps drawn boundary even if there's no data from bottom surface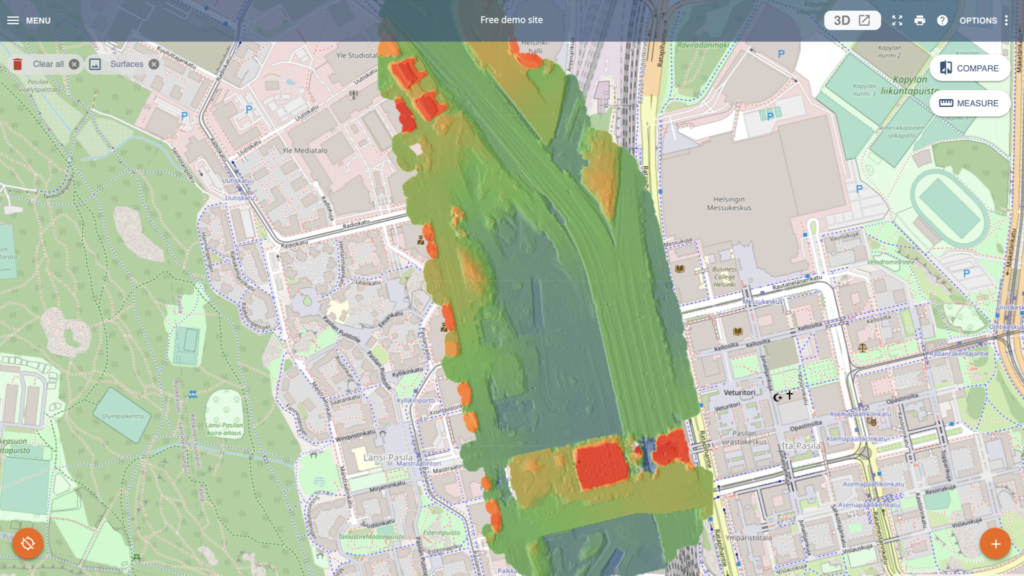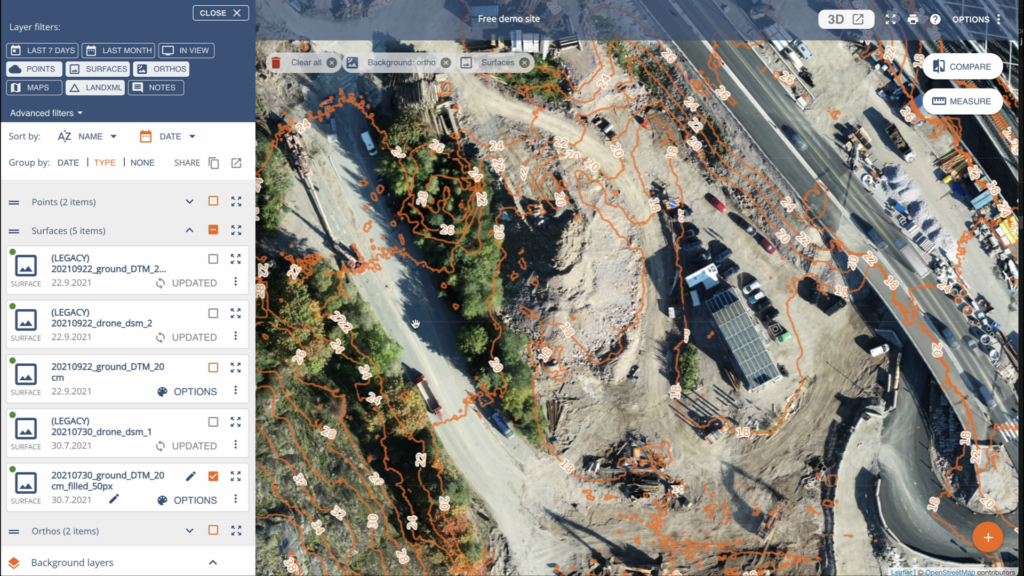 How it works
Please update your previous surface using the UPDATE button. After the new layer appears (1-10min), you can delete the old one.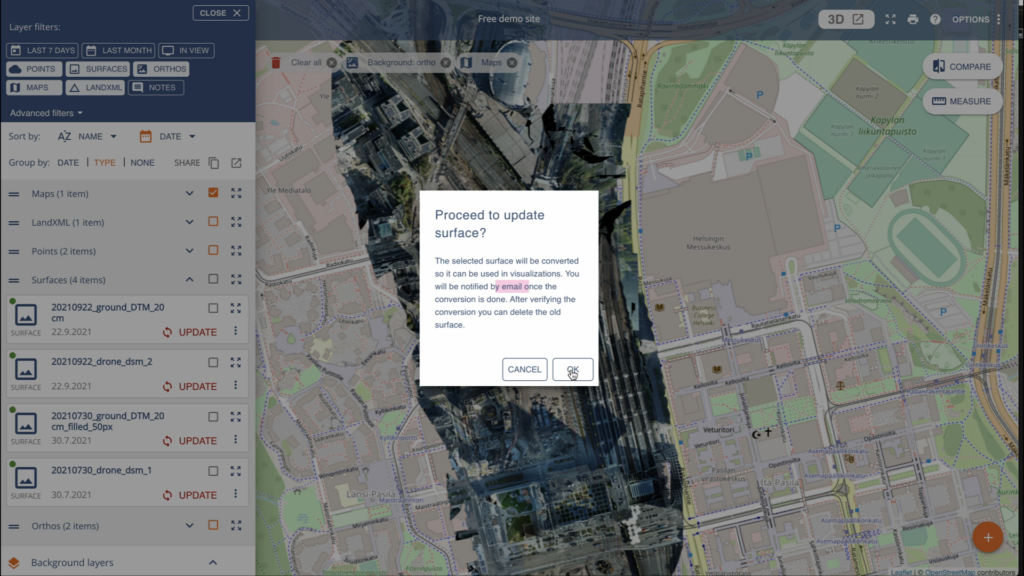 Please upload new surfaces via Upload file page.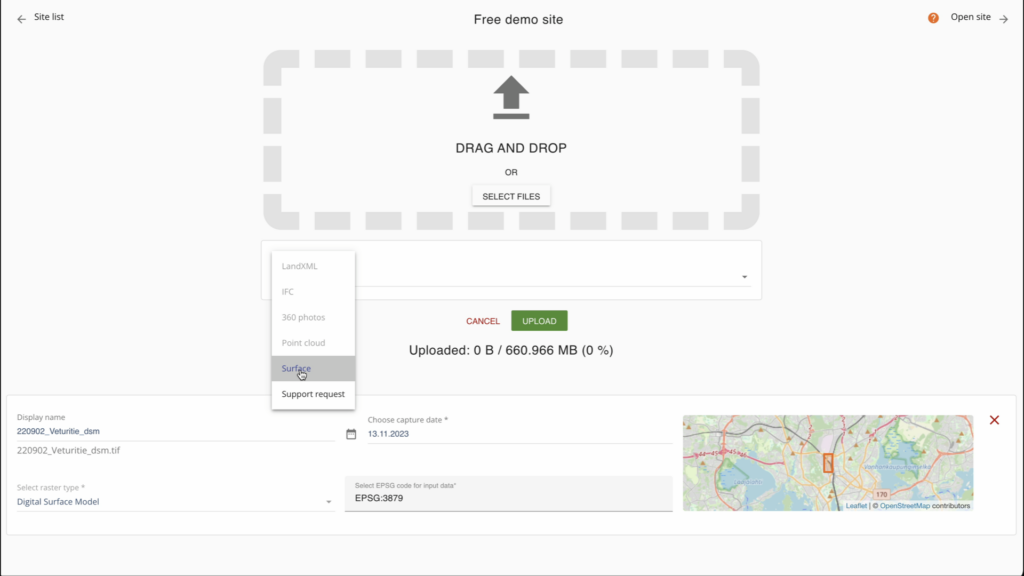 Adjust visualizing settings from the OPTIONS button inside the layer.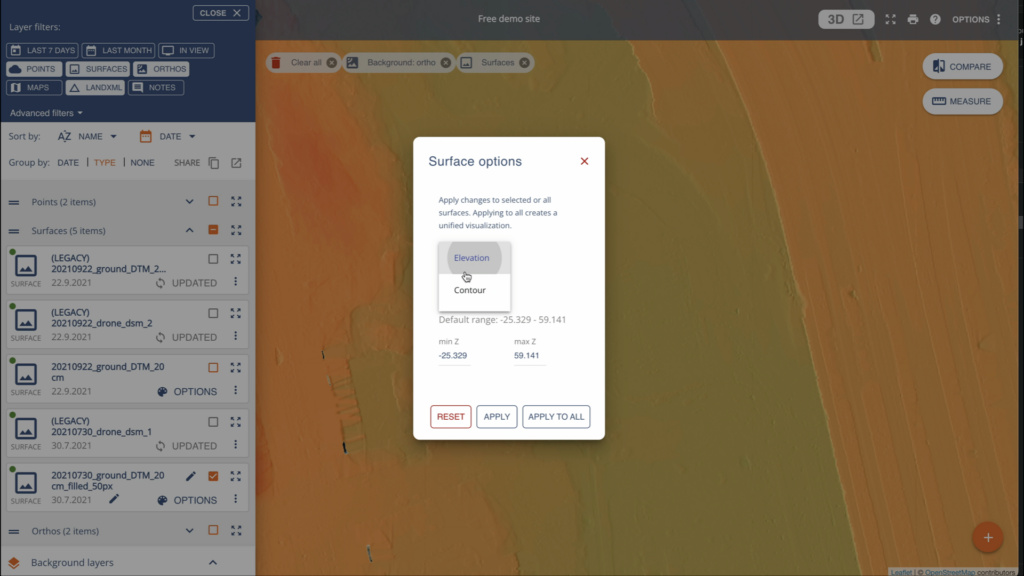 Create share links from Publish & Manage page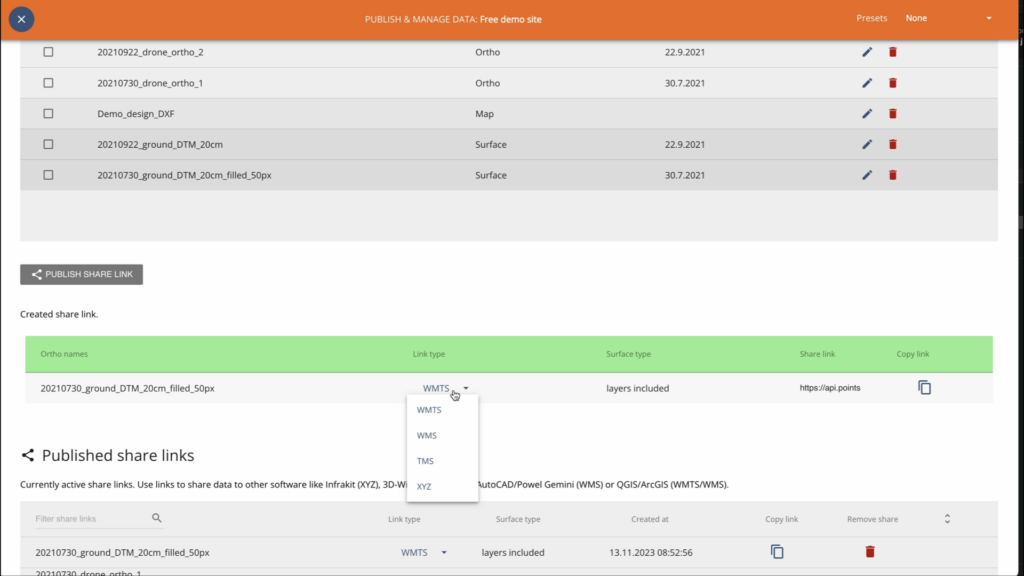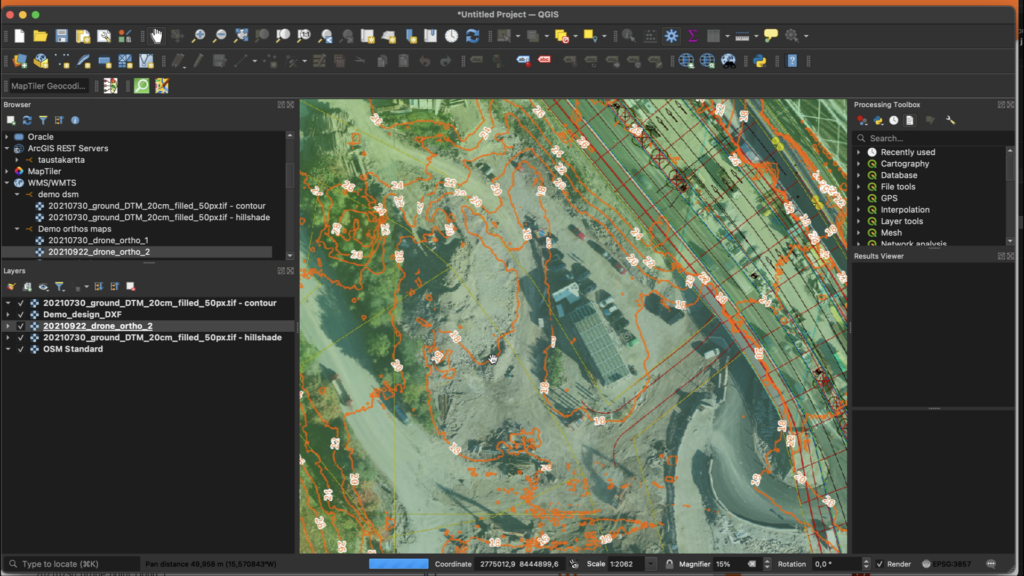 Read detailed instructions:
Get access to our free demo site to test the new features in action: