Now it's time for Volume tool to improvements! We made a small but significant adjustment in the visualization of the resulting surface.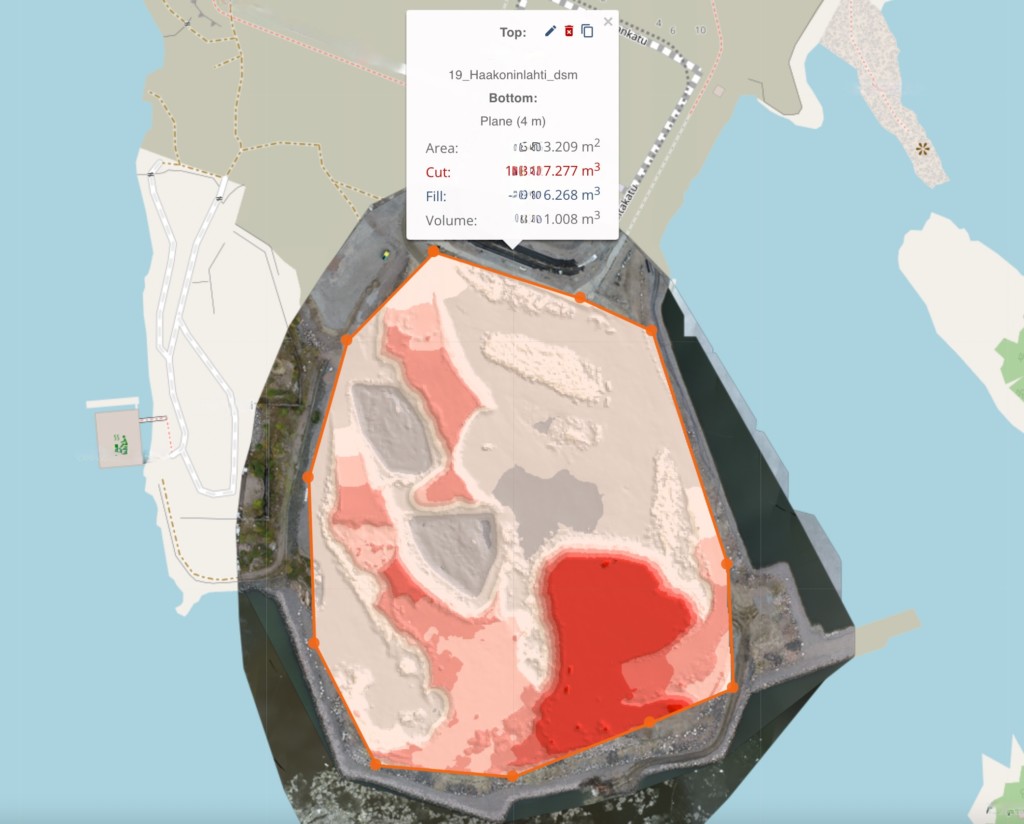 Get access to our free demo site to test the new Volume surface in action:
What we heard
Our Volume tool is useful for many of our users, but the resulting 2D surface model was hard to interpret as the height differences were hard to see. You wish to have quick and easy validation of the results, to see that you have the right settings.
What we did
We updated the surface shown with the Volume tool to have colouring according to height difference.
How it works
The volume tool works the same as before, but now all height values above zero are red and all below zero blue.
The height value is calculated from the surfaces used in the calculation. You can compare to a fixed number (e.g. 4m), to another surface (drone data or LandXML) or calculate pile volumes by using the selected area's edge points to form the second surface.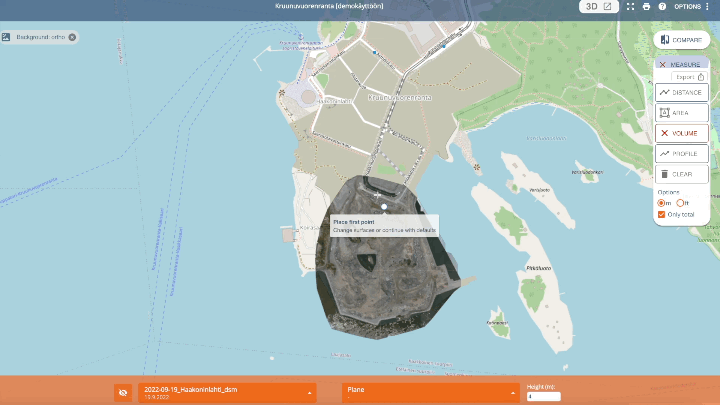 Get access to our free demo site to test the new visualization in action:
---
If you have any questions, you are always free to contact us at support@pointscene.com.