DOCUMENT AND DELIVER
Bring all the worksite data in one place
With Pointscene online platform you will always have the current situation at your fingertips. Keep your site images and documentation organised and easily accessible at all times.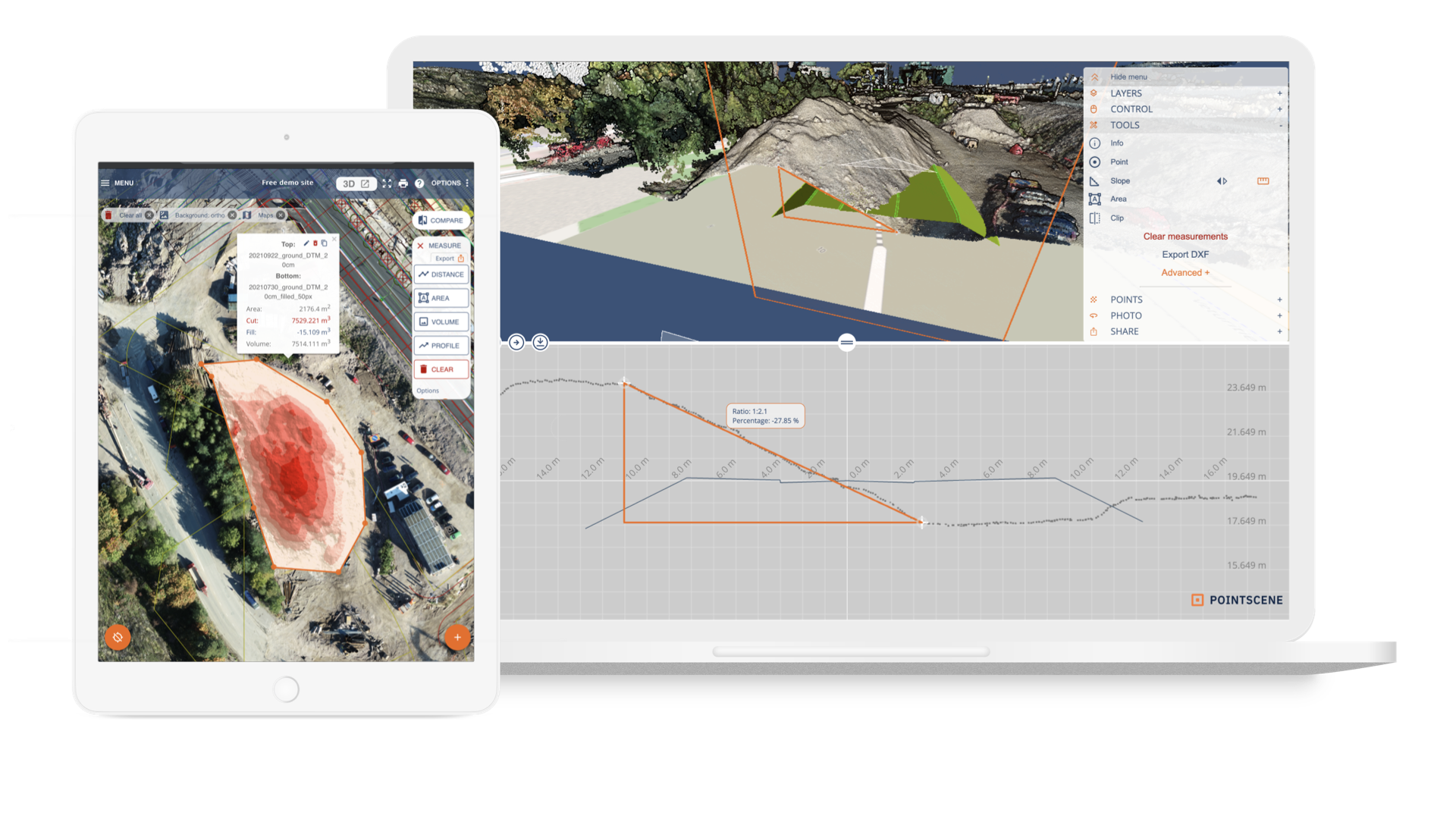 Easily store, manage and share your data
Import your worksite data such as laser scans, drone mapping, 360° imagery, models, and more to Pointscene. Adjust your daily plans and designs according to actual worksite progress.
Easily access, manage and share your data between stakeholders and integrate it to end solutions used in your project.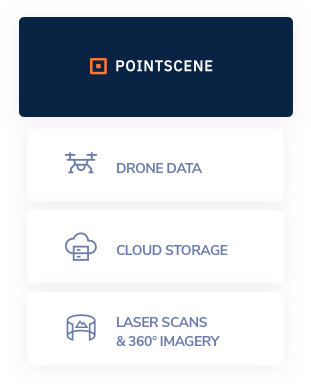 Supported data:
Drone data
Orthophotos, point clouds, surface models and images
Point clouds
Laser or photogrammetric: las, laz, E57 (including 360° images)
Ortho photos
GeoTIFF (.tif), JP2, JPG+JGW, PNG+PGW
Surface models & DEMs
GeoTIFF (.tif), LandXML
360° photo and video
Images from e.g. Trimble MX7 and Ladybug cameras, video attachments
Models
2D: DWG, PDF, SHP
3D: LandXML, IFC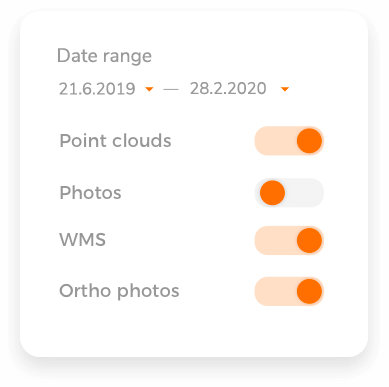 Take control of your data
Pointscene brings all your data to one place and makes it effortless to manage by making it easy to view, rename, organize and archive. No more clicking through tens of folders to get to a file!
Filter by type, project, date and user
Share with links and download
Keep your data safe and secure
All data is stored securely at Google Cloud Platform. Only people with access can view and handle your data.
Cyber secure cloud storage
Accessible with any device
Assign access according to role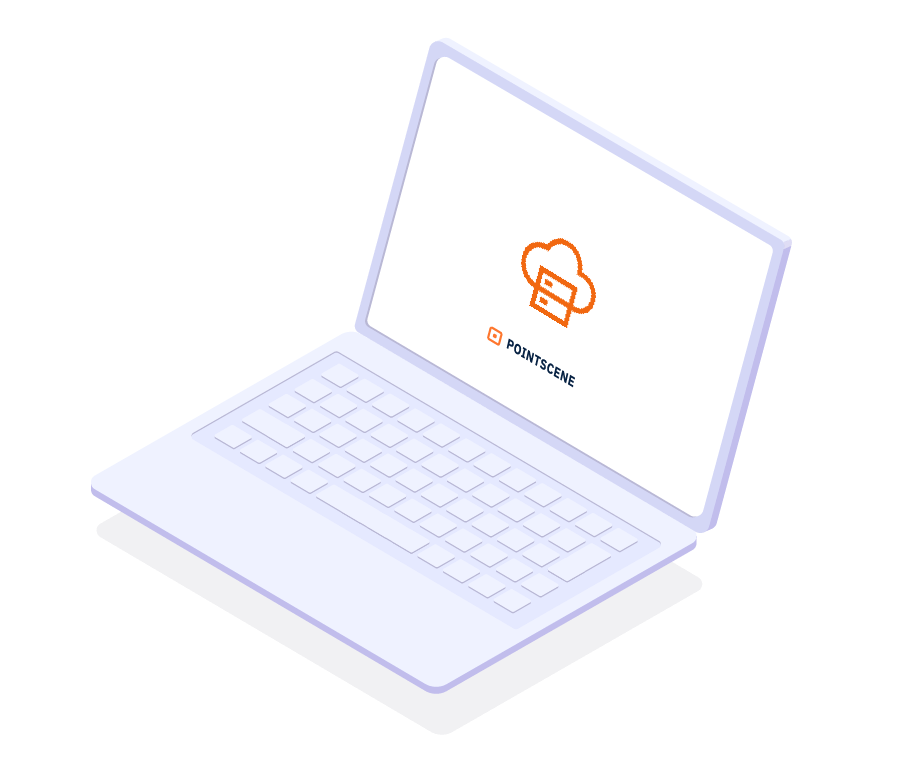 Share and define access to stakeholders
Invite colleagues and stakeholders for direct access to up-to-date ortho maps and volume calculations. Grant different kinds of access depending on whether it is for a developer, designer, analyst or project manager.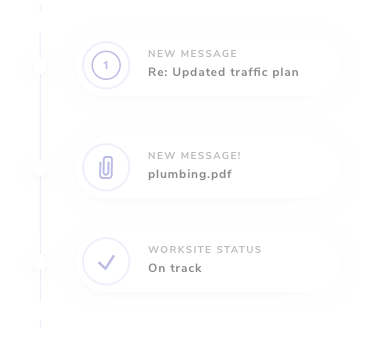 Viewer
– Find the needed information on the map
– Observe changing circumstances
– Do weekly or monthly check-ins
Editor
– Deliver data (drone, laser scans…)
– Read and leave comments
– Weekly check-ins
Owner
– Responsible for data accessibility
– Grant access to data
– Distribute access and roles to stakeholders
Take control of your data
Start utilizing your worksite data and make your worksite more efficient, saving you time and money.