Now Pointscene enables viewing IFC, LandXML, and point cloud in the same cross-section view in 2D and 3D in split screen mode! We also added a base map and ortho support for the 3D viewer.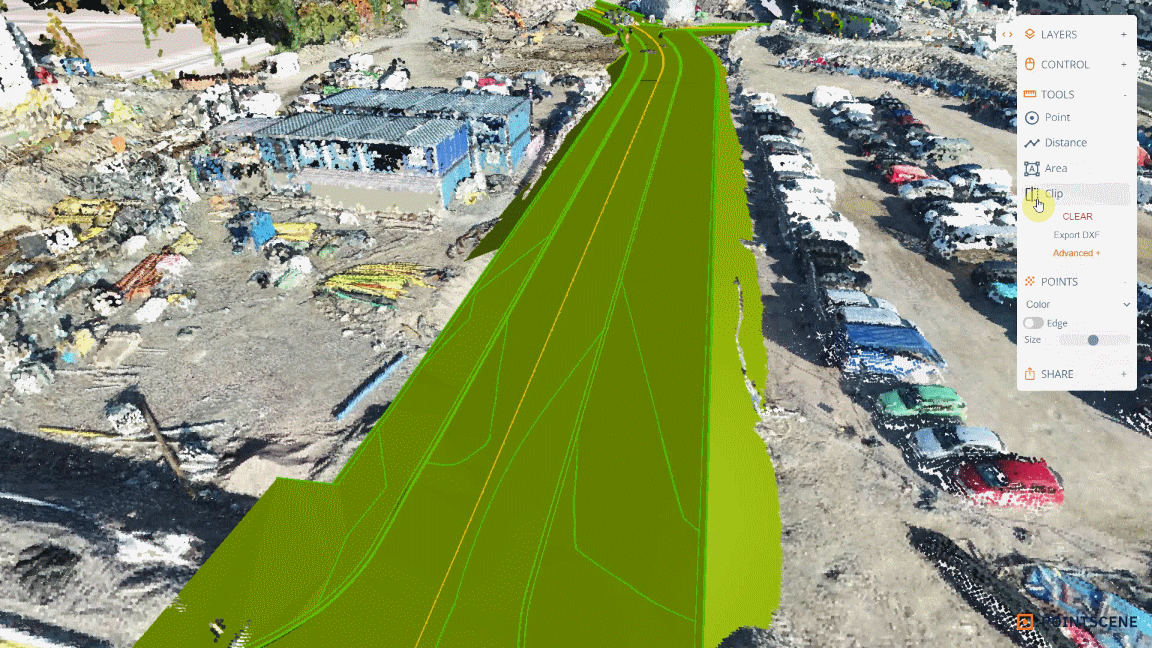 What we heard:
You have told us, that you would like to see where your point cloud and models are in the real world. Also we have heard, that most of you are more fond of viewing 2D cross-sections rather than only a 3D clip plane.
What we did:
We added new features to the clip tool

Follow LandXML breakline when moving clip tool
2D cross-section view as a split screen together with 3D model view
Compare IFC, LandXML and point cloud in the same cross-section

We added support for ortho and map layers in addition to adding the Open Street Map basemap to every 3D viewer share link.
How it works:
All new features are considered to be in BETA. Please give feedback at support@pointscene.com
Try these features here in our sharable 3D viewer. The viewer links expire in 1 week (26.10.2022).
Clip tool

When your LandXML has breaklines and you select the Clip tool, you can hover your mouse over the breakline and the clip tool will show a preview. Once you have found a good location click on the breakline.
When the clip plane is activated, the 2D / 3D split screen is activated
You can move the cross-section view location in 3D with the big arrows on top of the model
Alternatively, you can change the location by meters in 2D with the buttons on the split screen line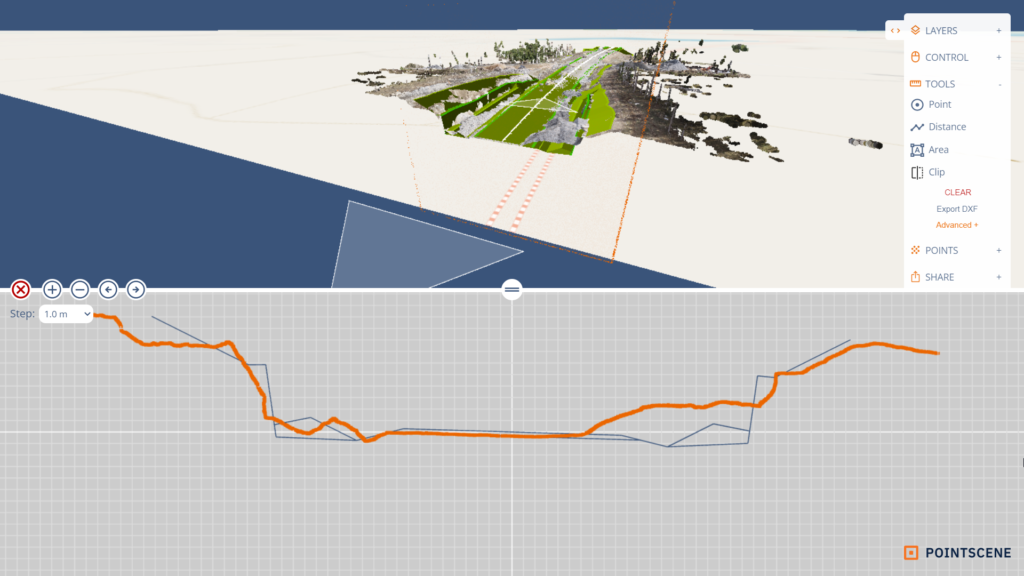 Ortho and map support

When selecting layers for sharing in 3D viewer, map layers are automatically included. You can select the desired ortho layers in the same way as LandXML, IFC, or point cloud.
The 2D layers are set to the lowest point found in the point clouds or models. We recommend using good-quality point clouds with no outliers.
Now it's time for you to try this out with your own data! Contact us, and we'll set you up!