Today, many cities in Finland are working constantly to modernize their aging infrastructure. Helsinki, for instance, is currently undertaking 200 to 300 urban infrastructure projects each year, with up to five major renovation projects in the active downtown area alone. This ongoing work is causing frustration [FI] for citizens whose daily lives are disrupted by ongoing noise and street closures.
There are numerous causes. As Jyrki Paavilainen, infrastructure project manager for the city of Helsinki has explained, projects involving the renovation of old streets inevitably run into surprises that cause delays [FI].
But it's not just the infrastructure itself. Each project involves a growing number of stakeholders who need to be informed of these problems and included in the process of finding solutions. Finnish construction company and urban developer YIT recently noted that each project in a dense urban area can involve dozens of parties, including housing companies, telecommunications operators, service traffic, public transport, local businesses, pedestrians, drivers, and cyclists, to name just a few.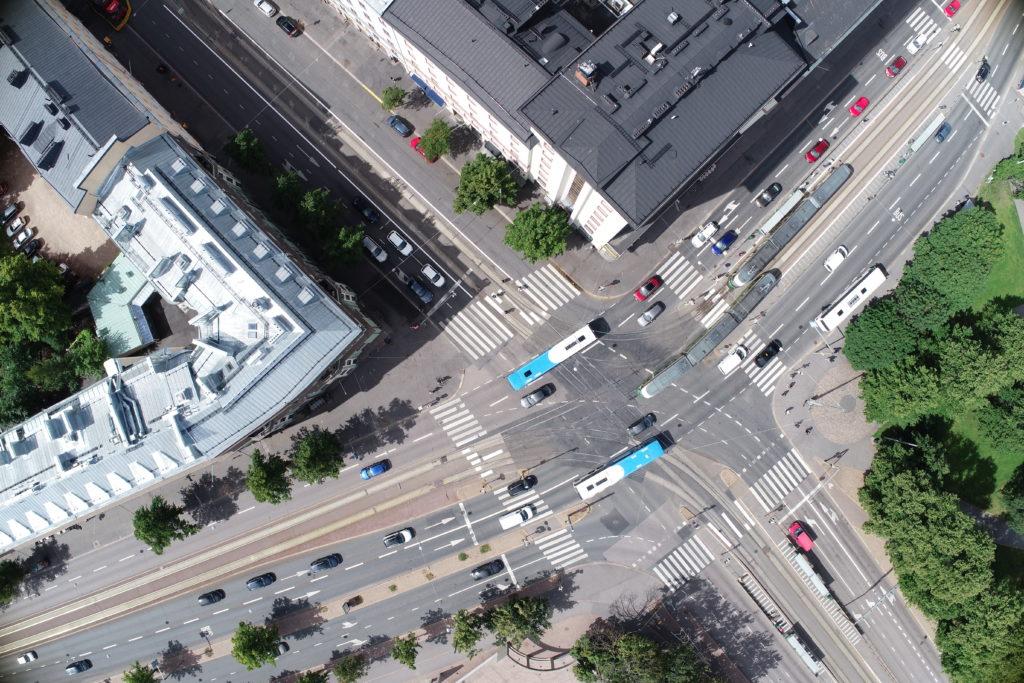 The key to smoother projects and shorter timelines—as demonstrated by Paavilainen's innovative recent work for Helsinki [FI], as well as projects from Finland's leading construction companies—is improving coordination among stakeholders. That means enabling better communication internally, between contractors, to enable faster reactions to hidden problems. It also means fostering better communication externally, to maintain a positive and informed relationship between the project and the general public, and help explain the specific reasons why certain things are being done – or not being done.
Pointscene aims to help solve this challenge. With Pointscene Worksitemap [FI] solution, the company is moving project communications beyond outdated PDFs and paper documents. The solution is designed to ensure that every project stakeholder, whether internal or external, has all the project status information they need, when they need it.
Innovative technologies for coordination
Worksitemap is designed to augment data from non-destructive documentation technologies like drones, which are growing in popularity as a method for capturing photographic snapshots of site progress. The tool offers functionality for annotating these snapshots and sharing them with anyone with a standard web browser, making it simple for projects to inform citizens, contractors, management, and other stakeholders about important changes and site conditions throughout the building process.
The workflow is simple. A project begins by capturing an aerial map of the site with a tool like a drone. Using Worksitemap's annotation functionality, which includes drawing tools, pre-defined symbols, and a structure for marking up different phases of construction works, an employee notes important information like the time and location of roadblocks, alternative routes for pedestrians, cyclists or drivers, and parking areas.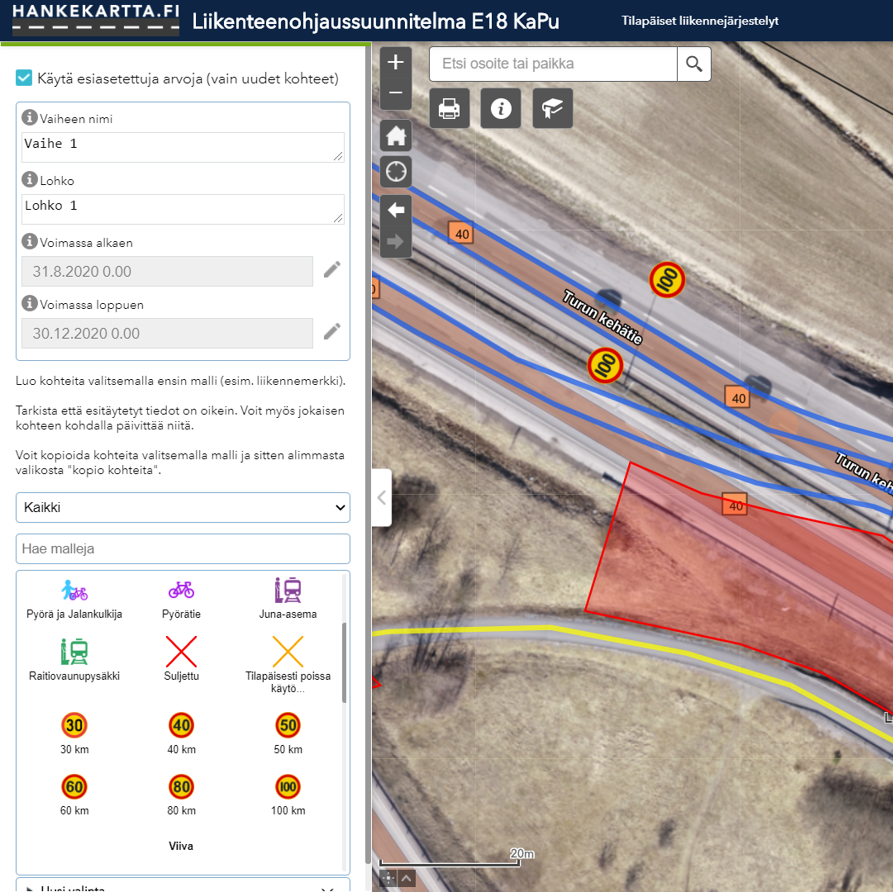 Next, they use the platform's sharing features to embed the map on a variety of websites, like internal web pages of the project, or publicly using social media such as Facebook, LinkedIn, Twitter or even official government pages and online news sites where they can be accessed by any interested parties.
When the project needs to inform stakeholders of new information, or update certain parties of the situation on site, they can simply make changes to the original map and Worksitemap automatically pushes the changes out everywhere the map has been shared.
The result is that each and every stakeholder always has access to the latest updates and information—enabling better coordination and understanding among all stakeholders, from contractors to the general public, no matter what surprises come up during the construction process.
Contractor insight – Kreate
Leading Finnish infrastructure construction firm Kreate has noted before that communication is one of the primary challenges of big urban infrastructure projects. That's why the company has begun using regular drone capture and Worksitemap to improve communication and coordination both internally and externally.
"We have been doing a big renovation project in the center of city of Helsinki," explains Kreate's development manager Aki Kopra. "We've used Worksitemap to really easily demonstrate the whole of the renovation project to pedestrians, cyclists or drivers —including where the actual construction zones are, and the danger zones, or which roads are blocked in which phase of the project, or where the actual work is being done."
In the past, Kreate would have used PDF documents or even paper maps of the site, and the company is finding their new tool to be much more effective. "Using a reality-capture based Worksitemap," says Kopra, "we can give any construction team member or stakeholder a link to view the most recent map on their mobile device, and actually point out their location on the site with GPS, so they can view detailed information about the current situation and the current phase of the project."
"Team members can actually point out their location on the site with GPS, and they know where they are and what to look for."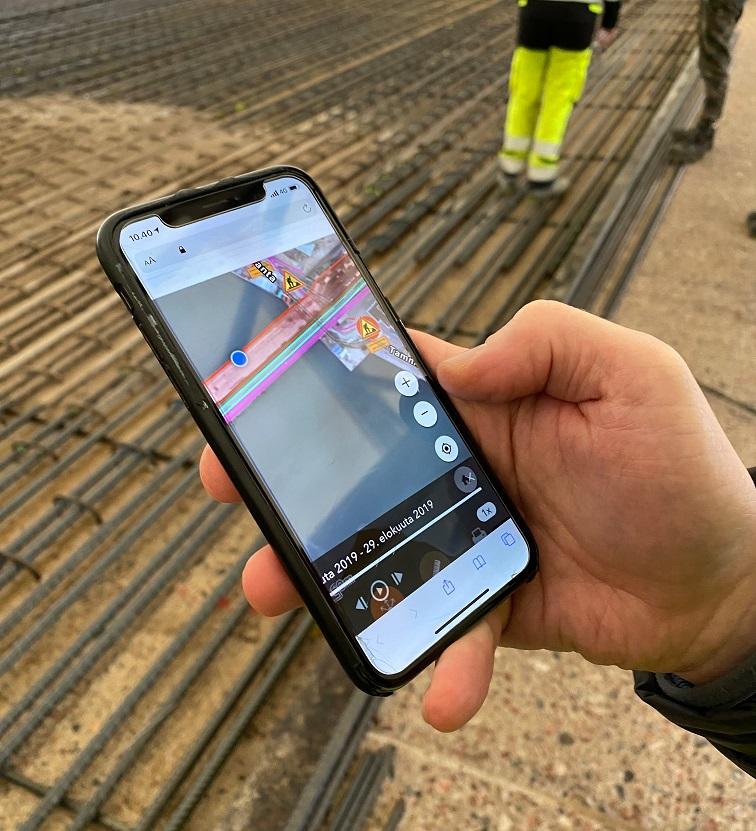 City insight – Helsinki
As Jyrki Paavilainen, infrastructure project manager for the city of Helsinki explains, "Communicating constant construction in a positive and constructive way to all citizens and stakeholders is a major challenge, especially since the big urban projects and project phases may be a bit challenging to understand when observing from an outside perspective."
That's why, he says, "modern project communication must be multi-channel based and as real-time as possible, especially in dense city center areas. Changes in schedules or traffic arrangements, for example, must be communicated proactively in advance. That means tight cooperation between the players of the project."
To enable this kind of project communication, both internally and externally, Helsinki is also currently testing Worksitemap solution. According to Paavilainen, the tool has "so far proven its possibilities as a platform for various communication processes, and also as a tool for managing the actual worksite better. I would say that a service like Worksitemap is needed to really digitalize the worksite communication."
In the long-term, Paavilainen says using new advanced communication tools like Worksitemap will prove crucial to moving Helsinki towards its ambitious goals. He believes that these tools can help the city better manage its project portfolio, make it easier for citizens to enter into dialogue with the city, and even reduce frustrations about constant work.
Using tools like Worksitemap can help Helsinki achieve the most functional communication possible, he concludes. And that means more than just better projects, he says, it also means "happier people."