COVID-19 – You made everyone think about how to organize work in new ways
In each industry, workers and employers are feverishly searching for ways to maximize remote work productivity.
Luckily remote work has been widely in use and custom for most developers, consultants and specialists. But most of us need the physical place to go to work, like a construction site. The new road will not be paved remotely quite yet. But a construction site has plenty of workers that mainly use computers, like Project Manager, BIM Coordinators, Survey Engineers. How can they minimize contacts and maximize remote work efficiency?
Here are 3 tips and ways you can maximize your remote work in construction:
1. Start your remote meetings with a virtual worksite tour
With one visit (with a drone) a single worksite can save tens of hours every week and avoid infection risks for a large number of workers and managers.
In the meetings, start off by showing an orthophoto of the whole construction site. This way everyone will get a good overview from the bird's-eye view and you can point out issues and make notes directly on the map.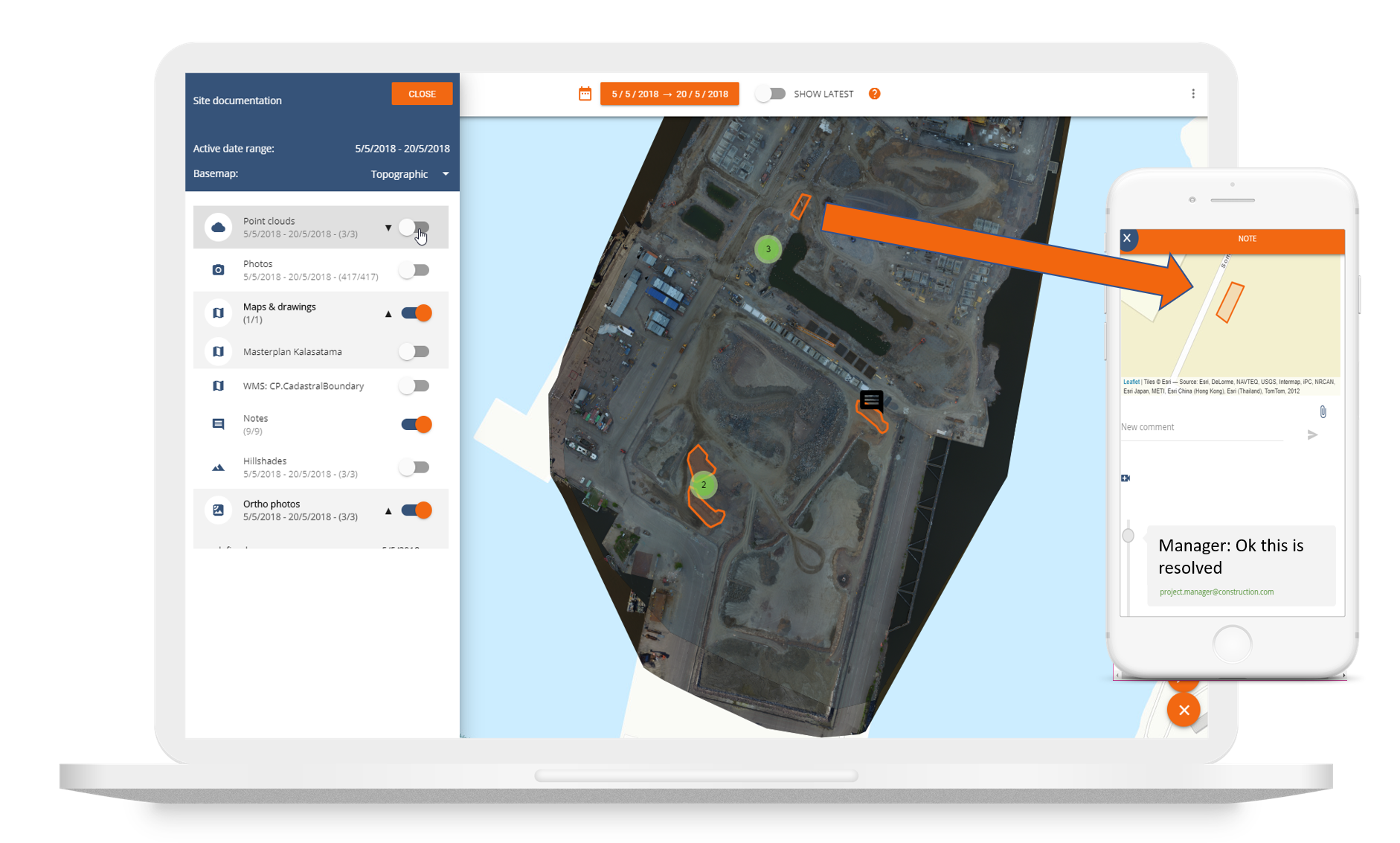 Once the overall picture is clear, you can dive into the 3D point cloud and take a better look of the situation. Everyone can measure areas and visualize the data in different ways so that you can make decisions faster.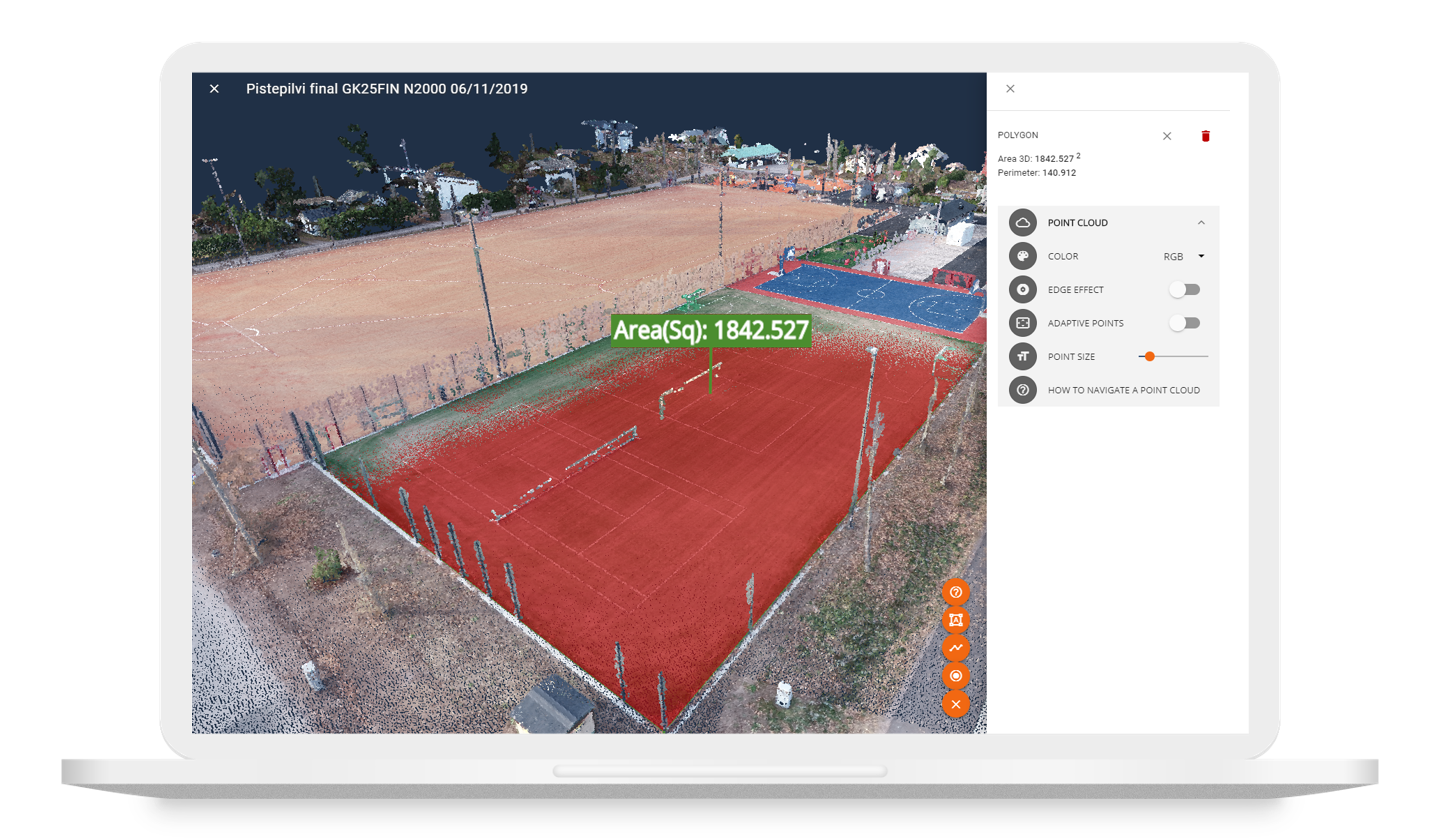 2. Utilize up-to-date information and data for analysis
Drone data is at its best in versatile environments like high banks, cliffs and quarries. Drone data is also really good supportive data for open areas of infra construction.
Use the reality capture data for documentation and as-built information. See changes and avoid surprises with a new perspective from above and with 3D point clouds. Using up-to-date data improves situational awareness and prevents costly reworks.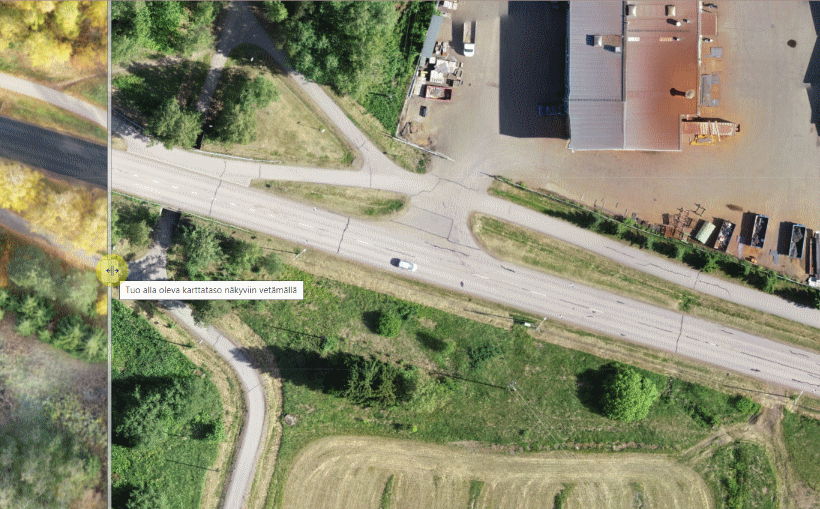 In addition to visualizing the differences, you can also do stockpile and other volume measurements using the surface model data.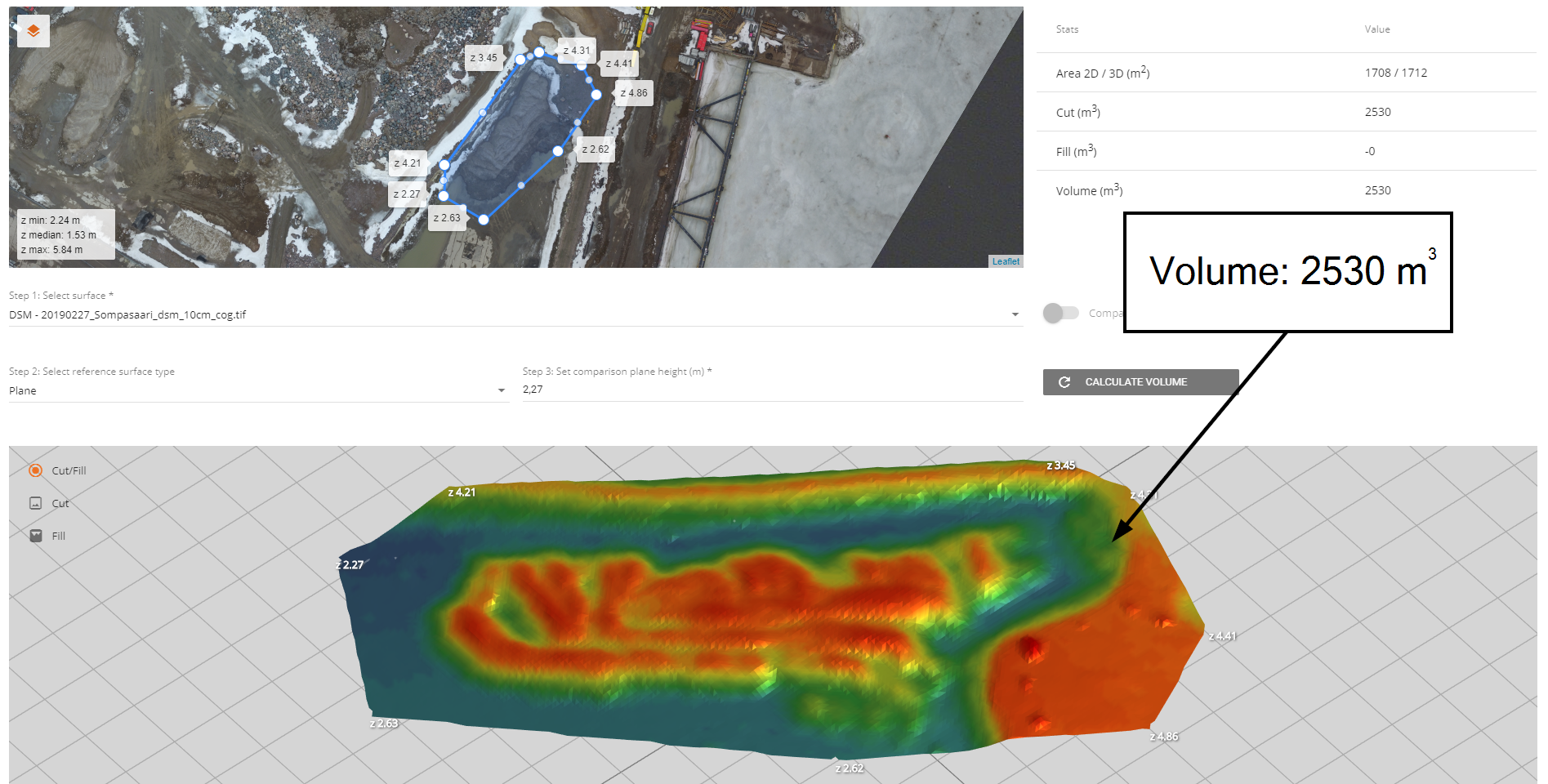 3. Transfer data in the cloud – No more external hard drives
Quarantines and social distancing will not end with this virus, so now is the best time to get the data transferred into centralized and cloud-based solutions.
Document your data by project, date and location, so you will always find the data when you need it.
Sharing can be done between different software with open standard web service links like WMTS or WMS. Use open BIM standards for data file formats and sharing web services to get the most bang for your buck.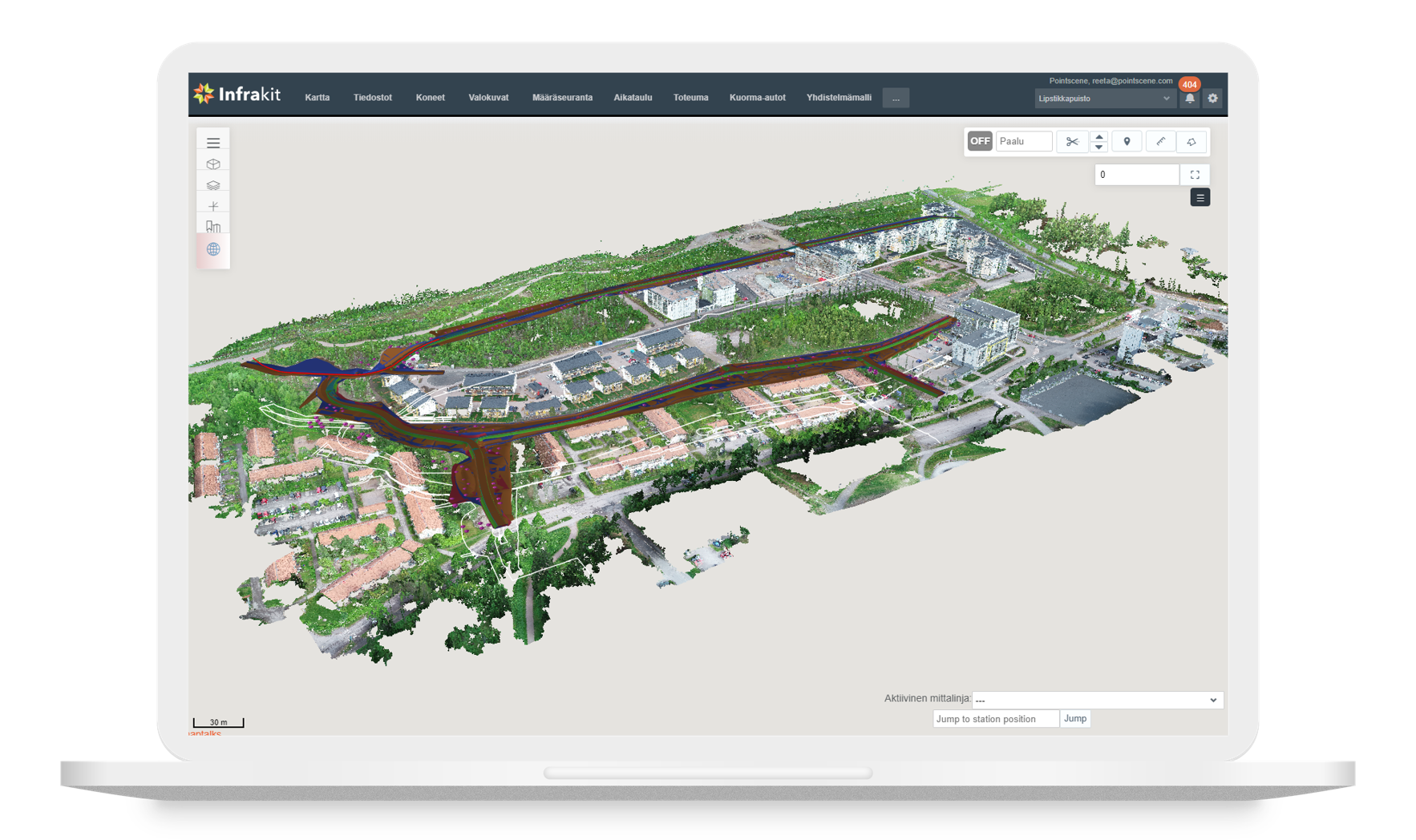 Hopefully, we can learn and grow in these difficult times. Share your knowledge, wisdom and data – in digital, remote and safe manners. Like the President of the Republic of Finland Sauli Niinistö said: "Maintain a physical distance to one another, but at the same time seek mental proximity." (A-Talk show aired by the Finnish Broadcasting Company YLE, March 12th 2020).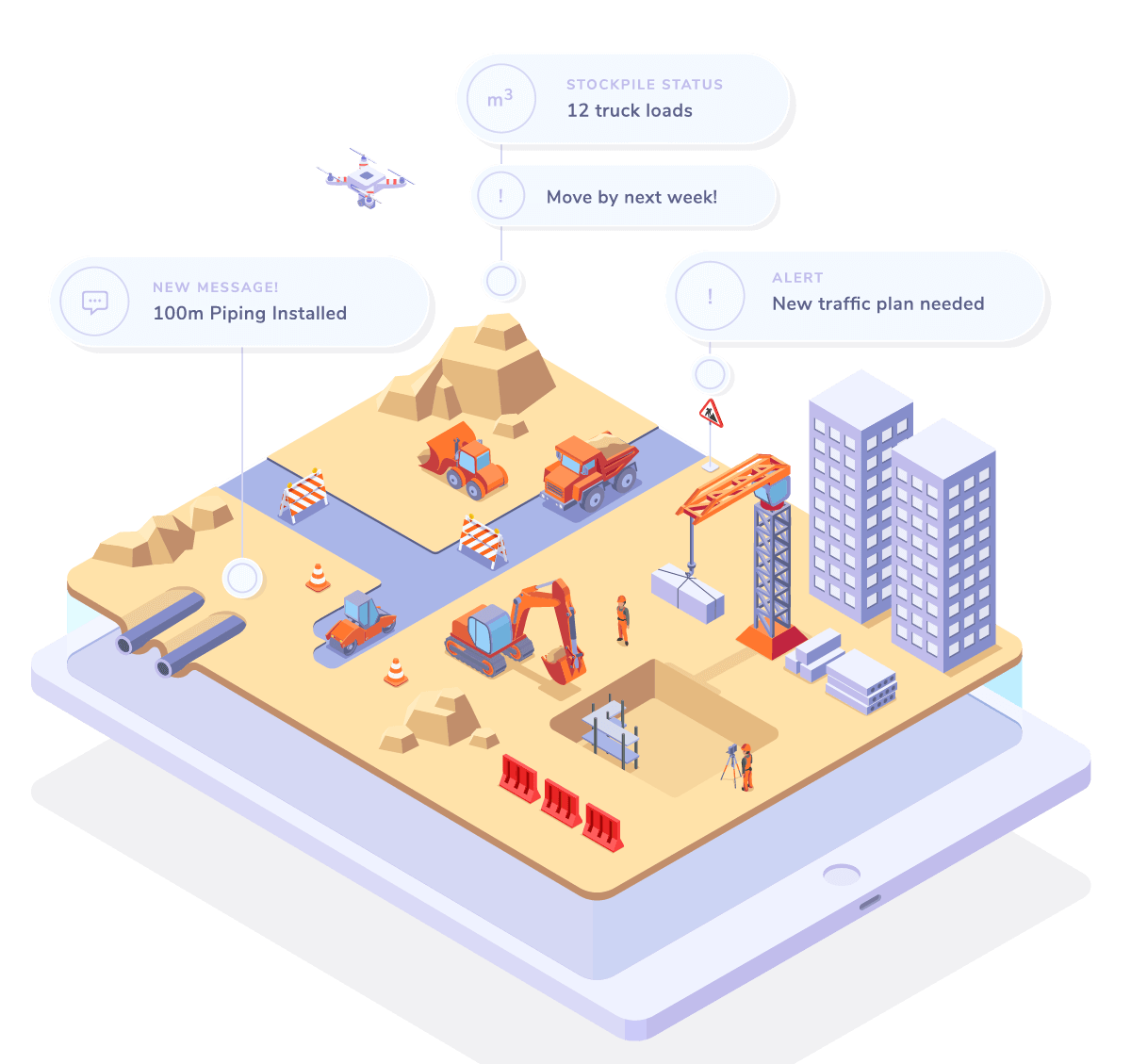 Pointscene.com is a Finnish company for infra construction to provide situational awareness using reality capture data and open web services.
Our mission is to make data management simple so that you can react to changing situations with confidence.