Pointscene is all about data management by location, time, and data type. Therefore we have answered your requests to be able to order and filter your layers seen in the 2D Map.
In addition, we harmonized our measuring tools and on Friday you will be able to see your DSM layers and measure volumes and profiles directly in the 2D viewer!
That's not all! We enhanced our Compare tool and now you have all the layers available including an overlay for both sides!
Updates will go live on Friday 27th of January in the afternoon (UTC +2).
All updates:
All layers can be re-ordered, renamed, and deleted by the users (also photos!)
Layers can be grouped by date and type. Groups can be re-ordered too
Notes, photos, and 360 photos are now as a pinned layer on top
Faster compilation layer is used as the default as one of the base maps, including date colour layer (composite layer)
OpenStreetMap is added to the base map selection
Quick filters are added to filter the data in viewer (last week, last month, in view, orthos, points, surfaces,..)
Relocated the volume tool to the Measure tool bar
Volume tool is now used directly in the 2D view only (no report page)
You can do multiple volume calculations
Profile calculations are added to Measure tools
Compare tool now includes all 2D layers and supports overlay layer and that the user can measure at the same time
Added "center on all data" button and print button on the top right corner
Added Download .purl button to Publish and Manage data page (for Trimble Connect Web users)
Video of updates
Key updates
Updates have been added to our instructions. You can always contact our support for more help!
Default view is faster due to using the orthos as a background layer!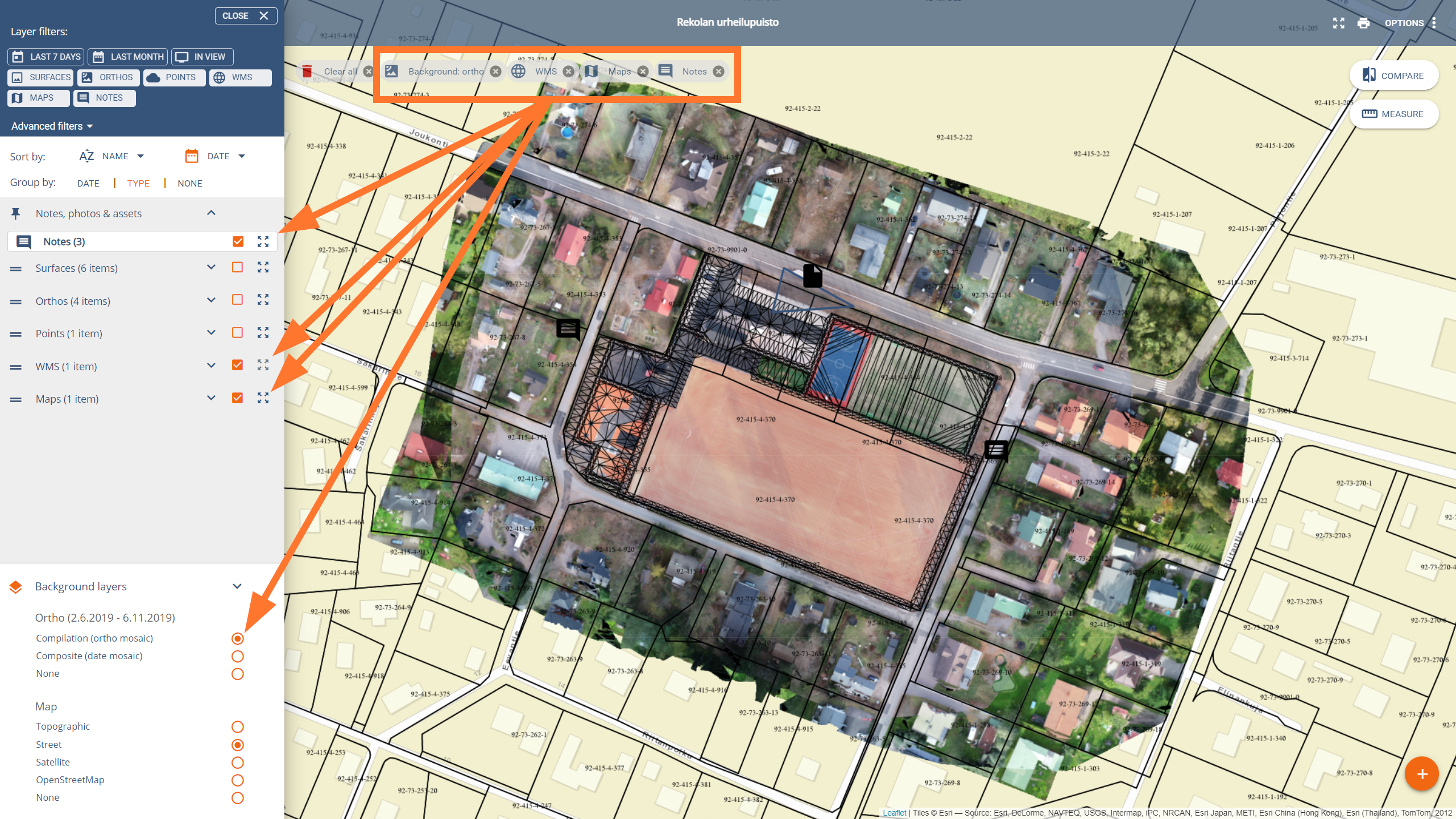 You can rearrange the layers and groups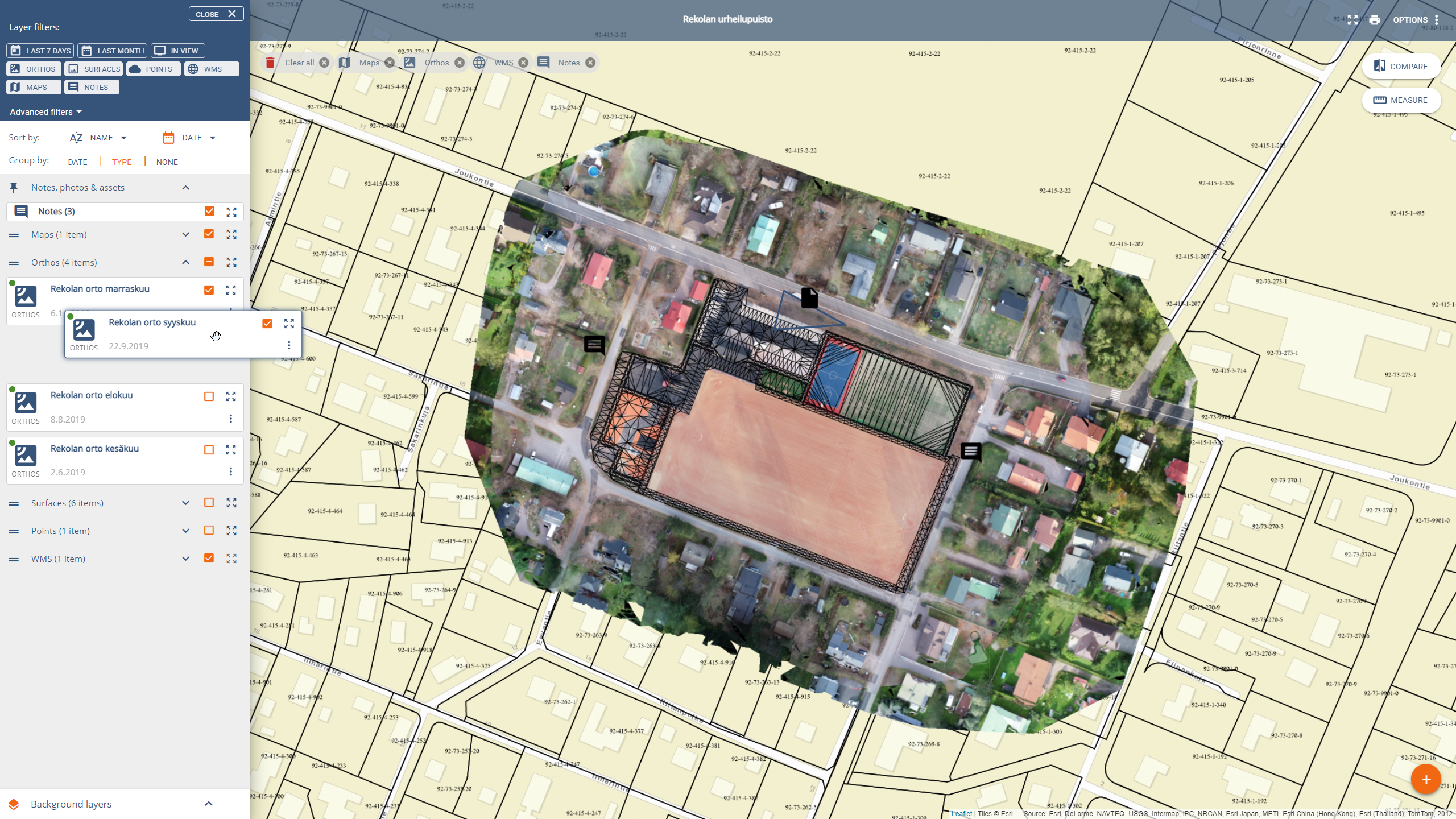 New profile tool for surfaces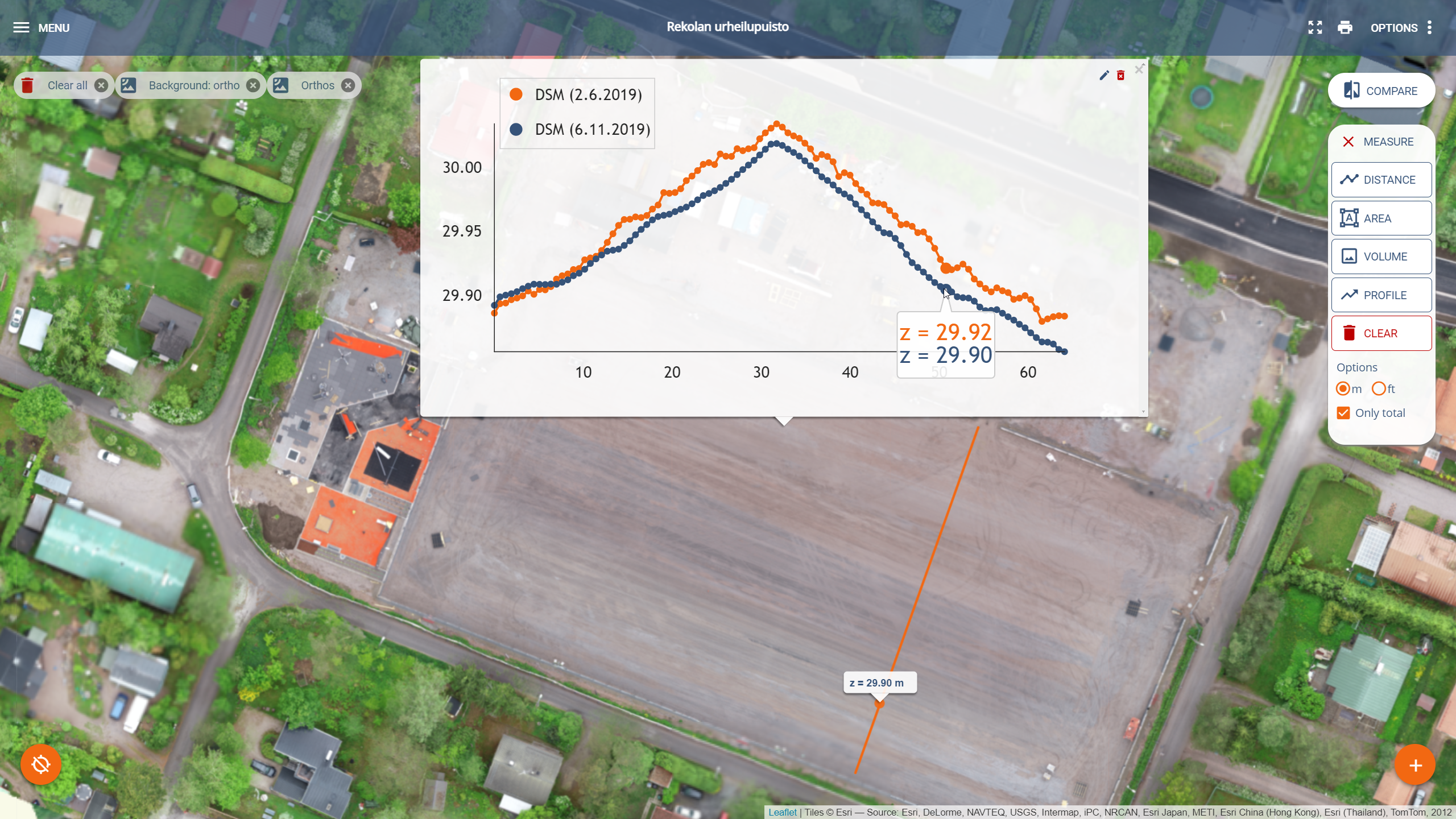 Relocated volume tool allows multiple stockpile measurements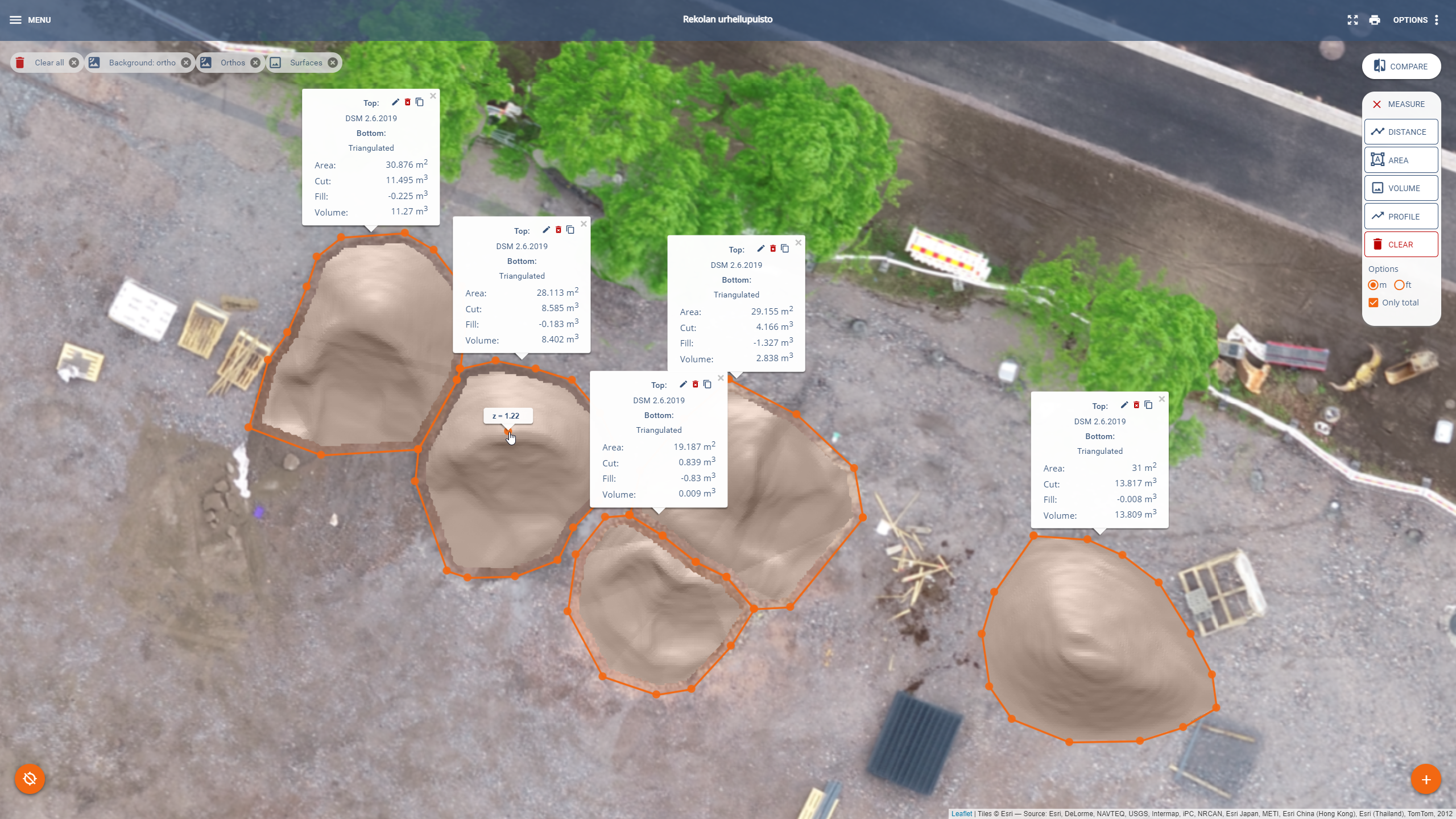 Compare tool allows surfaces, and WMS / Map overlays and doing measurements at the same time!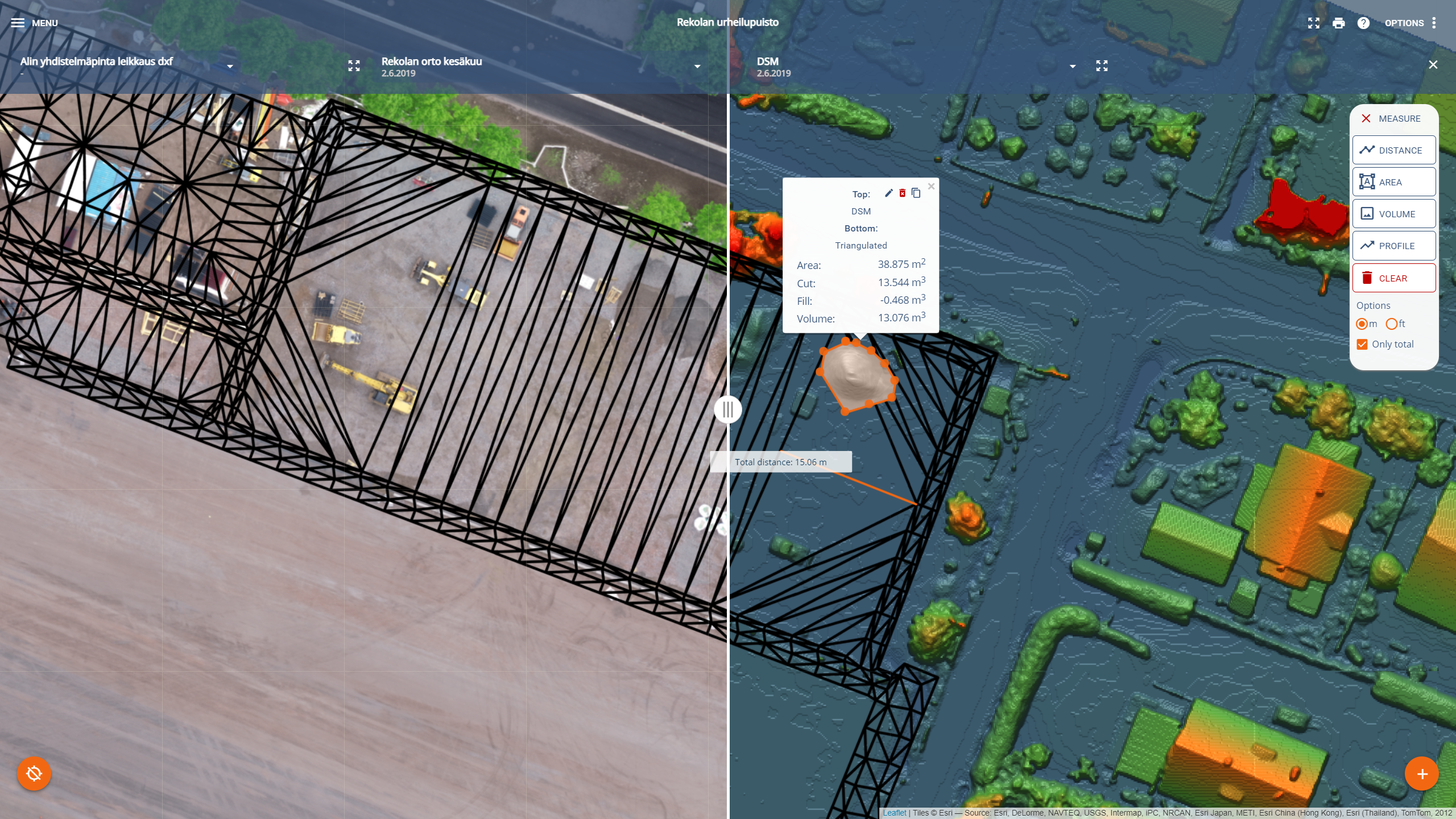 We added a .purl file generator for our Trimble Connect Web users for easier connections