Elevate worksite productivity with Pointscene
Pointscene gives you full control of your worksite data. With better situational awareness you'll improve worksite productivity and avoid costly rework.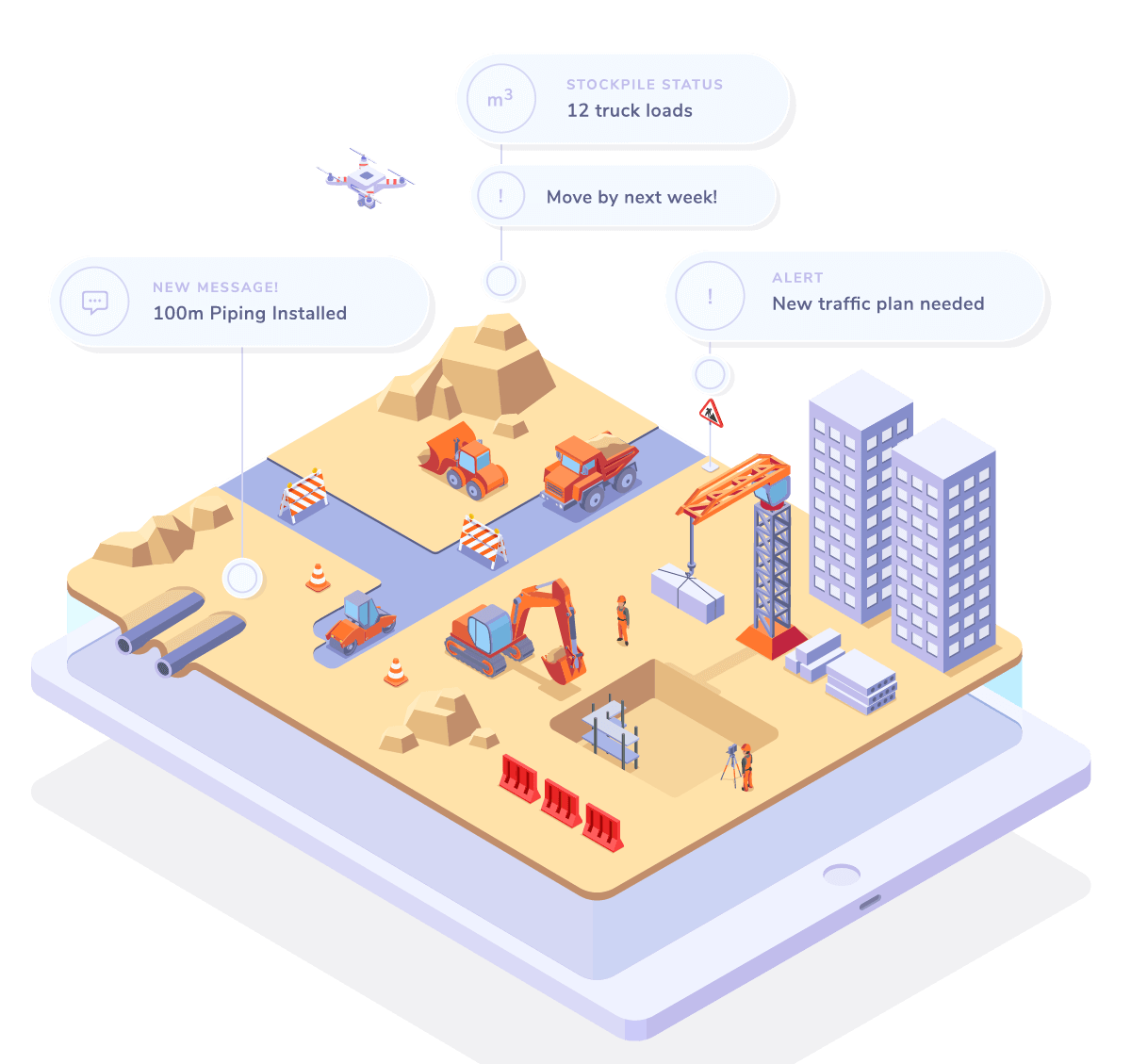 400+ worksites made smarter CONNECT AND CONTROL
Safely store your data and integrate to your workflow
Upload and use your data quickly in your familiar software. Once data is in Pointscene, you can use the data in any CAD, BIM & GIS software. Pointscene follows open standards and can be integrated to most end solutions used in infrastructure construction and earthworks.
REACT AND COMMUNICATE
Save time and money by reacting to changing circumstances
Collaborate with stakeholders while keeping the public updated. Pointscene gives you the necessary tools to prepare and quickly react to the unexpected situations before they cause major issues.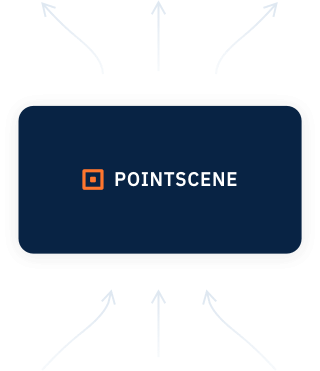 DOCUMENT AND DELIVER
Bring all your worksite data in one place
Upload processed data from any source. Track your worksite with real-time visualisations derived from drone and laser scanner data, and make better choices that save you time and money.
Online solution designed to meet all stakeholders' needs
Features
Accurate up-to-date data
– Point clouds and ortho maps
– Designs and drawings
– Volume calculations
– 360° and street view photos
Increased productivity
– Stockpile management
– Save trips to worksite
– Get better plans and designs
– Avoid mistakes and rework
Cloud storage
– Data safely stored in cloud
– Mobile and tablet friendly
– Keep stakeholders updated
Effortless communication
– Temporary traffic plans
– Grant access to stakeholders
– Share files and keep paper trail
Open Standard API
– Open standards and open file formats
– Fully integrable to many end solutions
– Connect to your existing workflow
Mobile friendly
– Keep your worksite at your fingertips
– Make notes and take images in the field
– Designed for both desktop and mobile use
CASE STUDIES
See how our customers transformed their worksites with Pointscene
We've helped over 350 worksites become more efficient.
At Raidejokeri we are more confident in our decisionmaking because of updated situational awareness, which results in significant time savings. We can now update our ortho compilation basemap 100x faster than before."
We definitely spent less time on field visits and also made more confident decisions daily. Each of us saved at least a few hours every week."
Let your data work for you
Start utilizing your worksite data and make your worksite more efficient, saving you time and money.