DEVELOPERS
Make choices based on situational awareness
React to unexpected changes with confidence, as you always have access to the newest data. Communicate to others, stakeholders and civilians about progress.
Now we can deliver the aerial information for our construction team several days faster and with super high resolution. No need to compromise speed or quality.
All your data in one place – Ready to be integrated, utilized and shared
Have full control of your worksite by documenting your worksites' progress and changes into our cloud storage.
Pointscene lets you easily manage different kinds of worksite data to give you the situational awareness needed for leading and tracking the development project.
A wide range of available integrations ensures your teams workflows effectiveness and communication helps in avoiding mistakes from happening.
We can now update our ortho compilation basemap 100x faster than before.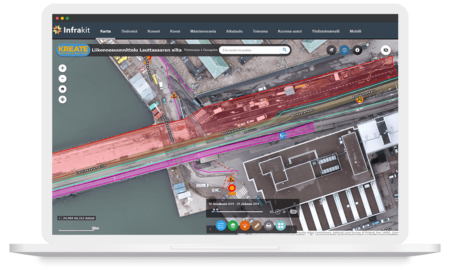 Current situation always at your fingertips
The Pointscene online platform is always accessible by any device. Stay on track of site progress with built-in visualizations utilizing drone maps and laser scanning data whether it's on desktop, tablet or mobile.
You don't have to visit the field as often or wait for the data you need, which saves the project time and money.
We definitely spend less time on field visits
Share different levels of access to different stakeholders
With integrations for Infrakit, Pix4D, ArcGIS, Trimble and more, you can be sure that your team has the most relevant data in their hands anytime.
Viewer
– Find the needed information on the map
– Observe changing circumstances
– Do weekly or monthly check-ins
Editor
– Deliver data (drone, laser scans…)
– Read and leave comments
– Weekly check-ins
Owner
– Responsible for accessibility of data
– Grant access to data
– Distribute access and roles to stakeholders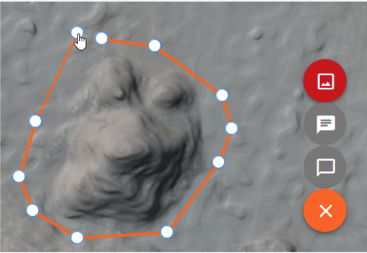 We are more confident in our decision- making because of updated situational awareness.
Stay on track with intelligent data
Start utilizing your worksite data and make your worksite more efficient, saving you time and money.